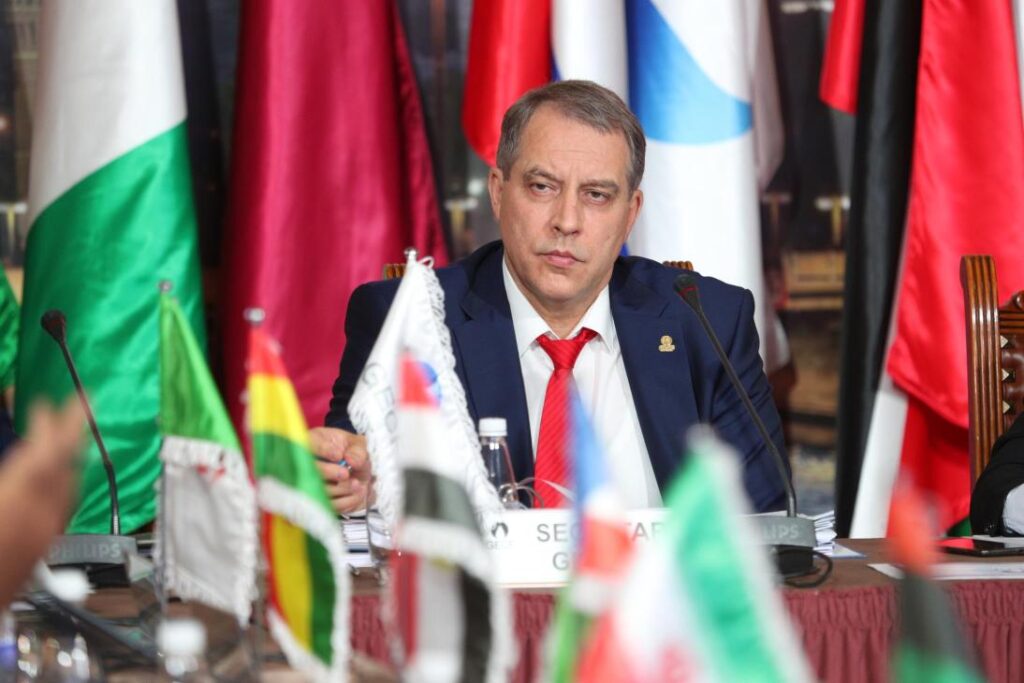 GECF Unveils Plan to Deepen Gas Development in Africa
EXCLUSIVE INTERVIEW: His Excellency Yury Sentyurin, Secretary General, GECF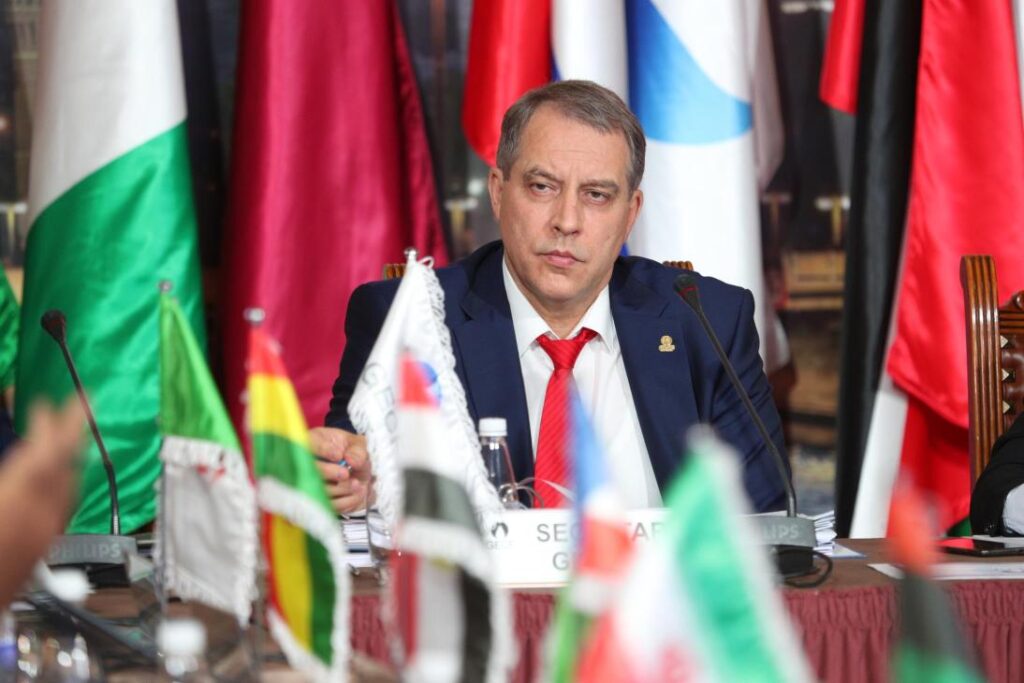 By Ndubuisi Michael Obineme
Qatar – The Gas Exporting Countries Forum (GECF) has unveiled plans to promote gas development in the African oil and gas industry with the aim to overcome energy poverty, enhance growth and mitigate CO2 emissions pollution in the continent.
His Excellency Yury Sentyurin, Secretary-General of GECF, made this disclosure recently in an exclusive interview with our correspondent, as part of their efforts to foster stronger cooperation with African countries.
He explained that Africa dominates the GECF agenda and there are at least six African countries represented in the forum out of its nineteen member countries, accounting for more than 90% of Africa's proven natural gas reserves.
He noted that during his tenure since 2018, Angola has joined the Forum as a new member and this confirms that Africa holds a strong footprint in the global gas market.
He continued, "That same year, Africa gained a new elevation in the world of energy at the Russia-Africa Summit, held in October 2019 in Sochi, Russia, and co-hosted by Russian President Vladimir Putin and Egyptian President Abdel Fattah el-Sisi, with the attendance of 43 heads of state or government.
"At this landmark event, much emphasis was laid on the sovereign rights of countries to harness their natural resources, such as natural gas, for the advancement of their societies. After all, Africa is bestowed with a rich array of minerals and the people of the continent must have an equal shot at social and personal prosperity.
"As the world is progressing to increase energy access and fulfil the UN Sustainable Development Goal (SDG) #7, to ensure access to affordable, reliable, sustainable and modern energy for all, there is still an estimated 548 million people in sub-Saharan Africa, or 53% of the population without access to electricity, according to the United Nations. Further, nearly 789 million Africans currently have no access to clean cooking.
"This enthusiasm and belief in Africa's energy potential are not unfounded or without merit. Projections from the latest available iteration of the GECF's Global Gas Outlook 2050 show that Africa will witness the highest growth rate of natural gas among all regions of the world, at nearly 150% up to 2050.
"Countries such as Senegal and Mauritania in Africa stand on the precipice of the league of gas exporters in the short-term, while Mozambique and Tanzania are expected to become natural gas exporters in the long-term.
"The GECF's first Annual Short-Term Gas Market Report (2020) shows, Africa boasts a number of promising growth factors, such as in the area of power generation, in transport through natural gas vehicles (NGVs), and in investments."
In another development, Yury said that GECF is working to foster stronger partnerships with other Africa-based organisations such as AFREC, APPO, and the Africa Energy Chamber (AEC).
While speaking about the recent developments in Africa's gas industry, he highlighted that there are more than 74 million mt/year of LNG export capacity to be approved in the Sub Saharan region by 2030, provided that all the conditions are met.
In his words, "Mozambique alone took FID on 3.3 million tonnes per annum (mtpa) in 2017 followed by a further 13 mtpa in 2019. The first project is expected to be commissioned in 2022, and the second one will enable LNG flows from Mozambique to the world by 2024-25.
"Newmarket players are rising with the discovery of huge gas reserves in Tanzania, Gabon, Mauritania, Congo, Senegal, and Cameroon that are likely to support an ambitious gas master-plan for the domestic consumption as well as LNG exports.
"I believe our multi-faceted efforts are bearing fruit and this was evidenced at the last GECF Ministerial Meeting, held in November 2020.
"The 22nd GECF Ministerial Meeting was hosted (virtually) by Algeria and welcomed the participation of ministers and top authorities from several guest African countries who delivered their key messages on the energy sector and gas market in particular, including from Mozambique, Tanzania, Tunisia, and Senegal."