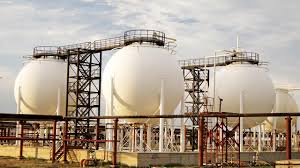 Gas shortages continue to pressure Nigeria's power sector
Despite its 202 trillion standard cubic feet, scf, gas reserves, Nigeria has not been able to harness enough of its gas for power generation, as a result of many challenges, including low investment, inadequate funding of projects and huge indebtedness to gas suppliers.
A compilation of industry figures obtained from the office of Vice President Yemi Osinbajo, indicated that the power sector has, in the past 12 months (January – December 2018), suffered several setbacks, resulting to N519 billion losses due to insufficient gas supply, amidst dilapidated distribution and transmission infrastructure.
A breakdown showed that a total of N40 billion, N36 billion, N36 billion, N33 billion, N48 billion and N43 billion was lost in January, February, March, April, May and June, 2018, respectively. It also showed that N50 billion, N57 billion, N51 billion, N52 billion N38 billion and N31 billion were lost in July, August, September, October November and December 2018, respectively.
Source: Vanguard