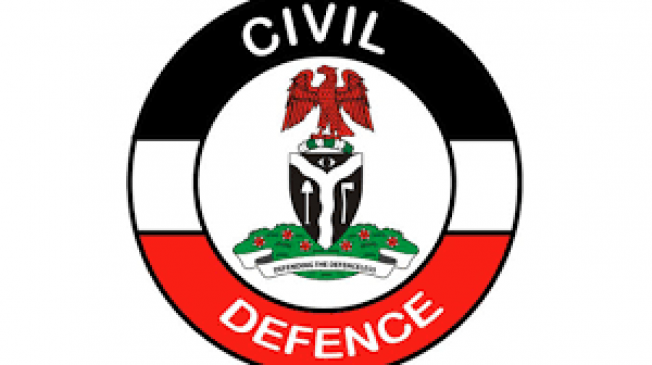 Gas Plants: DPR, NSCDC collaborate on tackling illegal proliferation in Kaduna
ASC Orndiir Terzungwe, NSCDC's Public Relations Officer, Kaduna State Command, said this in a statement issued on Thursday.
Terzungwe said the decision was taken on Thursday, when the Northwest Zonal Operations Controller of DPR, Mr Isah Tafida, visited the State Commandant, Babangida Dutsinma.
He said the visit followed the unfortunate incident at Sabon-Tasha, Chikun Local Government Area of the state, which claimed many lives and destroyed properties worth millions.
"Quoting the DPR zonal controller, Tafida noted that the situation has assumed a worrisome dimension hence, a closer working relationship between the two to avert further disasters.
"The current situation requires a closer working relationship between the DPR and NSCDC in order to contend excesses of unlicensed operators.
"At the moment, the Zonal Controller said the office has registered only 38 licensed gas plants in Kaduna, and frowned at the menace of illegal proliferation of gas refilling points," he said.
According to Terzungwe, the DPR said it was embarking on high sensitisation of utilisation of LPG to enlighten the public on proper purchase and use of gas, in support of the present administration's policy to encourage its usage as a source of energy for cooking.
"According to him, the Federal Government encourages utilisation of cooking gas as an alternative to reduce over dependence on firewood, considering the devastating effects of desertification.
"As a major producer of gas in Africa and 4th producer and exporter globally, Tafida said there is need for more people to rely on it for energy, thus the planned sensitisation.
"Responding, the NSCDC Commandant commended DPR for its efforts in protecting the economy of the country.
"Dutsinma pledged his support towards the sensitisation, particularly as he promised to provide security during enforcement, surveillance and inspection, which will be taken to all local government areas,'' the NSCDC Spokesman said.
Terzungwe further stated that prior to the visit, the command had written to DPR on the gas explosion at Sabon-Tasha which claimed the lives of one Professor Simon Mallam and five others, as well as many others injured.