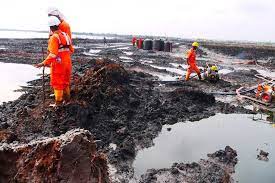 Funding for Ogoni clean-up project is not a problem- SPDC/JV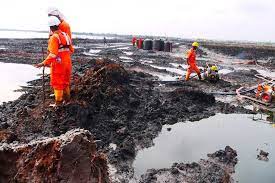 Mordi Chukwunonso Esther 
The Shell Petroleum Development Company Limited Joint Venture, has said that funding for the Ogoni clean up project was not a problem.
Managing Director of SPDC, Osagie Okunbor, disclosed this in Ogoniland recently, during the inauguration of the N6billion water project for Ogoni communities, as part of the Ogoni cleanup process recommended by UNEP.
Okunbor, represented by the Manager, Ogoni-Shell Project, Mr. Vincent Nwabueze, said the JV partners were so much committed to funding the Ogoni cleanup project, a project which was expected to last for five years.He commended the commitment of the federal government to the Ogoni cleanup project, which was anchored by the Minister of Environment, as well as the efforts of the Board of Trustees and Governing Council of the Hydrocarbon Pollution Remediation Project, HYPREP.
In March, The Federal government had inaugurated the second governing council of Hydrocarbon Pollution Remediation Project (HYPREP) and board of trustees of Ogoni Trust fund. The United Nations report was also implemented for the benefits of Ogoni people, saying the remediation of polluted land is progressing in various sites.
"It is our view that we welcome you all to this occasion by expressing the JVs commitment to funding this project, a project that is expected to last for five years.
"I must say that funds (for the project) is not a challenge, and it is important we emphasize that the challenge is accelerating the project and making sure that all the aspects of the UNEP Report are fully implemented in good time.
"I will like to appreciate the members of HYPREP's BOT and Governing Council, who are are collaborating with all the stakeholders to ensure that this happens and we are looking to starting the water project which is the anchor point for socio-infrastructural development as one of the recommendations of the UNEP Report.
"We appreciate the advancements in the cleanup programs in all the sites going on, more especially with the youths who are prolly engaged in the works and who are gaining experience and who are being empowered to understand the technology of the cleanup, so that they are empowered to work anywhere else in the world."
To this end, the SPDC/JV has said that the challenge has been accelerating the project and ensuring that all aspects recommended in the report by the United Nations environment program (UNEP) are fully implemented in good time.