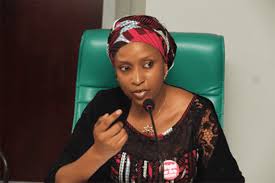 Freight forwarders congratulate Hadiza, call for ports reforms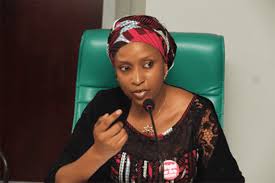 Daniel Terungwa
Africa Association of Professional Freight Forwarders and Logistics in Nigeria (APFFLON), has asked the Managing Director, Nigerian Ports Authority (NPA), Hadiza Bala Usman to pay more attention port reforms in her second term in office.
The National President of APFFLON, Otunba Frank Ogunojemite in a congratulatory message to Hadiza, commended President Muhammadu Buhari for her re-appointment.
According to Ogunojemite, the reappointment will avail the NPA boss the opportunity to complete the projects initiated by her administration.
The association however urged Hadiza to embark on ports reforms as a lot of facilities in the ports industry are begging for rehabilitation while some dormant departments need to be given new impetus so as to enhance service efficiency.
The association called on Bala Usman to compel ports concessionaires and service providers to fulfill their statutory obligations to Nigerians as stated in the documents that cemented the concession agreement as fulfilling their own parts of the agreement amounts to criminality.
APFFLON also tasked NPA on speedy decongestion of the ports, asking the authority to collaborate with Nigeria Shippers Council in the new year to fashion out the most possible measure to compel shipping companies to evacuate all the empty boxes littering every nook and cranny of the ports, saying "doing that will go a long way to ensure free flow of traffic on ports corridors as trucks won't find it so difficult in accessing the ports to either load or unload."
Otunba Ogunojemite expressed hope that Hadiza's reappointment will ensure continuity and also reposition the NPA for better performance.
"APFFLON commends the President for the reappointment of Hadjia Hadiza Bala Usman, it goes a long way to erase the impression that Nigerian youths are lazy; the only thing the youths need is the opportunity to prove themselves, and from the records being bandied across the globe, Nigerian youths are indeed fire brands.
"Hadiza has proven that she is an administrator per excellence and in her second term, l urge relevant stakeholders to give her the needed support to deliver on the job".
The National President assured stakeholders in Aviation and Maritime Industries that APFFLON, as an advocacy group, will always rally support for performing agencies of the Government, while non performers will always receive knocks and condemnations until significant changes are observed.