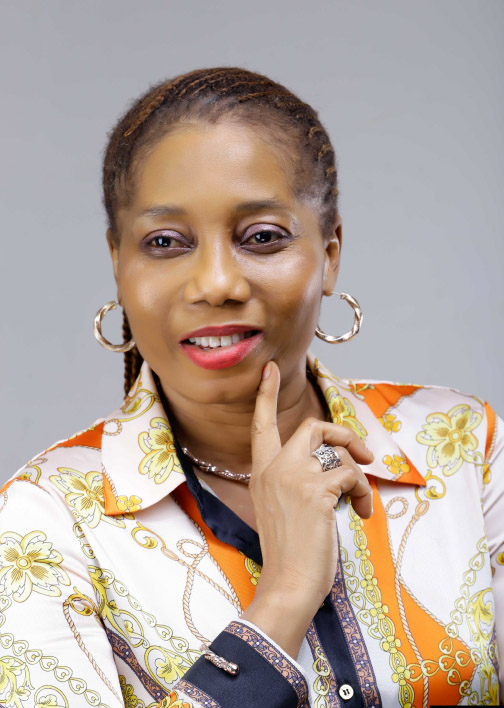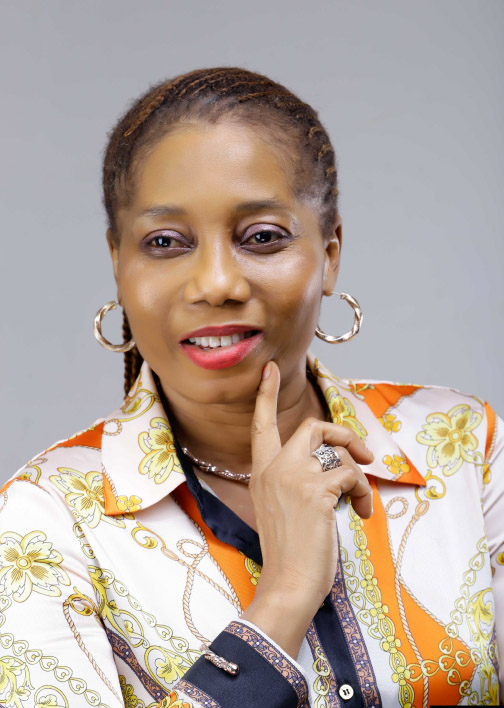 Engr. Stella Okene (PhD) is a trained Petroleum Engineer and an inexorable business entrepreneur.This wife and mother is the astute Group Chief Executive Officer (CEO) of Stelog Group of companies, which comprises Stelog Limited, an oil and gas company; Stelog Gas Limited; Stelog Exploration and Production Company; as well as Trinicle Limited. Stelog Limited specializes in mudlogging, wireline services, directional drilling, MWD and LWD, completion, well testing, intervention services, rig supply and hoisting, among others. Stella, who is a professional member of SPE (Society of Petroleum Engineers) and NAPE( Nigeria Association of Petroleum Explorationists), also sits on the BOARD of several companies such as Villa Integrated Services Limited, Stelog Kenya, SSnerg Houston Texas, amongst others.
In this interview with Jerome Onoja, she covered some interesting aspects of her work, life, Nigerian Content and her future aspirations.

Drilling, completion, production and intervention are core oil services and often associated with the male figure. How did you find yourself in here? Design or chance?
That's an interesting question. Firstly, I'm a core Petroleum Engineer. A graduate of University of Port Harcourt. When I completed my NYSC program with Chevron Lekki (Lagos), I eventually delved into entrepreneurship. I think I got that entrepreneurial drive from my late mum. By the way
let me unequivocally state here that I've always been someone with great ambitions.
While I was developing several businesses, there was still a missing link to my ultimate desired goals and satisfaction. Indeed, my businesses at the time had recorded successes on various fronts but there was a fervid vacuum in my mind that needed to be filled, which was connected to my core Petroleum Engineering field. At that time, my desire was to have a corporate organization like Schlumberger and Halliburton. I kept reiterating to myself that someday I would have an entity like them, or even bigger. And so, I decided to take the leap. I then sculpted my goals and mapped out various strategies that would enable me achieve my vision and targets.
Having nurtured the idea of plunging deep into the ocean of core oil and gas services, I often endeavored to attend oil and gas conferences such as the annual Offshore Technology Conference (OTC) in Houston Texas, SPE and NAPE
conferences in Nigeria and others. I also joined some professional organizations like SPE (Society of Petroleum Engineers) and NAPE (Nigeria Association of Petroleum Exploration). That exposed and inspired me to a great extent.
Importantly, let me add here that for people who are interested in developing their entrepreneurial potentials in the oil and gas sector must strive to first understand the industry very well, and then develop an "entry plan" because our industry is highly technological and capital intensive. When I found "an entry" which was mudlogging services, my company (Stelog) then partnered with Weatherford. In fact,
it was Stelog that engineered Weatherford's SLS (Surface Logging Services) to be brought into Nigeria.
Then, I began to gradually invest in procuring mudlogging tools and equipment. And in 2008, Stelog Limited was created and our first contract was won in 2012. Since then, we have been growing in leaps and bounds as God Almighty gives us the grace. We have been able to expand our services from the initial mudlogging operations to wireline, rig hoisting and supply, completions, well testing, directional drilling/MWD/LWD and MOPU (mobile offshore production unit) services.
The game changer to our success has been effective partnering and collaboration with multi-national service companies
like Weatherford, Halliburton, General Electric (GE), Baker Hughes and Schlumberger as well a few Indigenous companies, on several intrinsic oil drilling, production, completion and intervention services. The journey to success is undoubtedly torturous, particularly when operating in a male-dominated terrain as well as in an environment like ours where access to fair finance facilities is extremely difficult. It's like swimming in shark infested water. Howbeit, I'm a very resilient go-getter and go-giver. My strength has always been on God's divine enablement. My goals, passion and determination enhance my fortitude and focus to achieve our corporate objectives.
Success is no respecter of gender; it appears where there is ambition, effective planning, diligence, determination and discipline.
Therefore, it is apt to say that Stelog currently renders several core oil services by design as a result of my skills, vision, determination, focus and forthrightness.

Are there technologies today that have presently changed the activities and efficiencies around well operations, globally? Kindly highlight some.

Absolutely!
There are several new advanced technologies presently that have changed the activities and improved the efficiencies of drilling, production and completion campaigns, which invariably enhances production and revenue outputs. These technologies reduce environmental impact of oil exploration and production activities.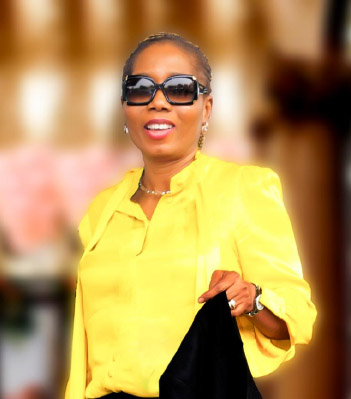 They play a pivotal role in meeting production targets as they make oil and gas operations easier, particularly in challenging wells. The application of some new digital technologies is gaining fervid momentum at the moment, especially the applications of artificial intelligence (AI) and advance information data technologies which have become game-changers.
Emerging technologies in robotics, artificial Intelligence, analytics, unmanned autonomous vehicles, drones and automation, autonomous under water vehicles and remotely operated aerial drones including other hard and software tools have the potential to improve operations in oil and gas industry by reducing costs and increasing safety, efficiency and speed.
These technologies would help oil and gas companies to access and obtain products from challenging conventional and non-traditional sources
as their operations are already very expensive and risky due to volatile fields.

Are some of these technologies already deployed locally? Do you see us domesticating any of them pretty soon in Nigeria?

Some of these advanced technologies which would certainly have substantial impact in oil and gas operations are already in Nigeria. Technologies such as drones, robotics
(autonomous underwater surveillance, big data and AI are already being deployed locally). Drones are increasingly playing a big role across several industries. Their simple flight interfaces, flexibility and ease of adding sensors and accessibility, makes them a must-have for the oil and gas industry.
The drones continue to have more capabilities due to ever-increasing sensors and better technology on board. Drones are now performing monitoring, surveillance, and inspections of a wide variety of onshore and offshore structures and thereby enabling companies to detect signs of problems and avert disasters.
Robotics or autonomous underwater vehicle surveillance are equipment deployed subsea to install, maintain and activate surveillance on subsea drilling tools and equipment.
These new digital technological breakthroughs will make oil and gas operations in Nigeria more efficient and cost effective. And yes, these technologies can be seamlessly domesticated. Stelog is currently in the process of doing that because there are many challenges in the oil and gas industry in Nigeria that, these new technologies can provide solutions to, particularly in offshore operations and very difficult fields. These technologies offer new ways of achieving oil exploration and production goals as they can improve on transparency and accountability in the overall operations. At Stelog, we are currently promoting some of these technologies which are property rights created by patents and trademarks.

How prepared are indigenous companies for the deep offshore opportunities in Nigeria?

Indigenous companies are already key players and doing very well in offshore operations. Some are prepared and others preparing for offshore opportunities as new technologies evolve. For instance, Stelog is currently working in some shallow waters as well as deep offshore. Indigenous operators such as Britannia-U, First E & P, Oriental Energy, Amni International, etc are currently operating offshore and they are doing excellently well.
There are also several other indigenous companies that are upcoming and capable and prepared for offshore oil and gas campaigns in Nigeria. That is in fact one of the core objectives of the Nigerian Oil and Gas Industry Content Development ACT (NOGICD ACT) which is the facilitation of the indigenization of oil and gas exploration operations, both onshore and offshore. One of the fundamental essences of the said ACT is to enhance the strategic utilization of indigenous companies, manpower and resources in developing the sector as well as the Nigerian economy.

What role do you see Nigerian service companies playing in the marginal fields, considering the coming of bid rounds?

The current marginal fields bid rounds being coordinated by the Department of Petroleum Resources (DPR) is a welcome development as it avails indigenous service companies and investors the opportunity to participate in petroleum upstream activities. The service companies are pivotal to all oil and gas exploration activities. So
I fervidly encourage very competent service companies to put resources together in order to participate in the upcoming marginal field bid rounds.
Right now, most indigenous services companies have been negatively impacted by the Covid-19 scourge. The development of marginal fields is quite challenging and capital intensive. Indigenous service companies interested in the said "bid rounds" will be taking huge risks. So, they would essentially require proficient evaluation of the fields as their entrée into the marginal field basin would certainly boost Nigeria's crude oil production output and revenue as well as create more employment opportunities for Nigerians in particular.

For you, what's the best advice for operators and for service companies in this post COVID-19 era?

Covid-19 pandemic is indeed horrendous. Its resultant effect has had a debilitating impact on people's lives and businesses world over. As you are aware, it led to the fall in oil prices a few months ago, apart from the impact of the Russian and Saudi Arabia price war. Fortunately, the said fallen oil prices are gradually crawling back upwards.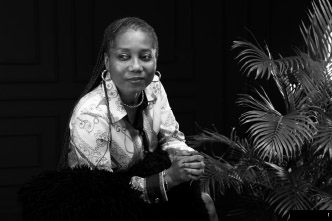 The pandemic has indeed led to huge financial loses and jobs. Several international oil companies (IOCs) and service companies have had to suspend and/or even cancel ongoing contracts and projects. Some have insisted on discount offers from their contractors. Many have had to review their budgets and spending
Obviously, the adverse impact of Covid-19 pandemic would not be short-lived until vaccines are produced and made available.
Timeous and apt steps must be taken by operators and service companies to engage with regulators and other stakeholders to prevent a collapse of the oil and gas industry through fair policies and strategies that would support the continuity of operations in the sector.
I therefore vociferously posit that the operators and service companies should be considerate in their demand for discounts on existing contracts as this may inevitably lead to huge unemployment and debts.
Furthermore, women empowerment should take the front burner at a crucial time like this. Women participation in the oil and gas industry is absolutely expedient as it is said:
"empower a woman, empower a nation"
Also, operators and service companies should restructure their payment schedule or policies to make it easier for their contractors to serve them more efficiently. Delay of payments for services rendered often has a counter-productive impact on contractors, vendors and the Nigerian economy.
And lastly, financial institutions particularly in Nigeria should please learn to do professional banking and be less selfish. Short term finance facilities and very high interest rates are injurious to the Nigerian economy. Most Nigerian banks strive to reap where they failed to sow; they want your money but would hardly support your ideas and effort to create wealth. Not a few Nigerian banks are presently shying away from oil and gas sector financing due to the fall in oil prices. Banks should learn to be loyal to their customers and partner or stand by them, come rain, come sunshine.

Tell us your assessment of local content progression in the service sector with specific areas of improvement in terms of technology transfer.
Undeniably, one of the best things that happened in the oil and gas industry in Nigeria is the NOGICD Act,
which has promoted and increased the participation of indigenous companies in the sector. This ACT plays a very essential role in development of the sector as consideration is given to local operators which enhances the advancement of the Nigerian economy. It has created more employment opportunities, capacity and skills development, it has also provided openings for other professionals like lawyers, auditors, medical practitioners, etc, to also participate in service delivery. And of course, it opened a bigger window for foreign investment inflow. The Nigerian Content Development and Monitoring Board (NCDMB) is doing a good job. However, they can still do better because the industry is still largely foreign-technology driven which defeats the core objectives of the Act with regards to technology transfer. Yes, the ACT has enhanced local participation but what truly is the VALUE that indigenous participation has added thus far?
Local participation is not a license for mediocrity to brazenly dance shamelessly in the market place.
Value creation and technology transfer should be sacrosanct. I'm optimistic that when the Petroleum Industry Governance Bill ("PIGB") would have been passed into law eventually, that would be the game changer for immense advancement in the oil and gas industry in Nigeria.

What was that motivating factor that kept you among the few in STEM and eventually among the 1 per cent standing female CEOs in the oil industry?

I'm not sure how you got your "1 per cent standing female CEO's" statistics. Anyway, that's on a lighter note. But I recall that when I graduated from high school or secondary school as we call it in Nigeria, I was very hard working and studious. My late father had arranged for me to commence work with a commercial bank in Port Harcourt but
a day before I was to start work, I refused and wept bitterly because I wanted to further my education at that time, and not to work.
And so, my late mother stepped in to ensure that I had my heart's desire to proceed to the University. Frankly, without sounding immodest, I can honestly aver that my brain was very hot, and I was innately science inclined. I eventually got admission into the University of Port Harcourt where I studied Petroleum Engineering, in a class that was overly dominated by young men. So,
I was naturally STEM inclined and also endowed with a self-motivating mechanism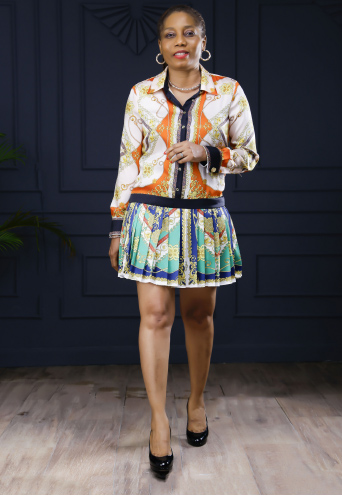 to succeed in any venture I undertake.

What's the most interesting part of your job?

There are several very interesting aspects of my job as Group CEO which avails me the opportunity to be involved directly or indirectly with every aspect of our businesses and services, particularly being able to collaborate effectively with my employees as a team. However,
the most interesting part of my job is discovering new business and technology frontiers, just like our recent venture into marginal field as well as gas commercialization and utilization.
What is the most difficult bit of your work as an engineer?

Success is turning difficult situations around. I appositely always view difficult situations as opportunities to achieve success. I would say the most difficult aspect of my work is managing difficult people. Of course, humans have different personality traits and for an entrepreneur, it is expedient to strive to understand the personality traits of people. Unfortunately, Nigeria has deteriorated to a place where complacency and mediocrity is the norm. People do not hunger to achieve excellence.
What our clients seek from us are excellent service delivery. They pay for excellent value added, not mediocrity.
For instance, you engage people to render certain professional or other services but you'd have to monitor and follow through all the way, in order to accomplish your desired goals. You interview an individual who applies for the position of an accountant and you ask him or her trivia questions like: 8 x 8 or 8 x 6 or 9 x 6 and he or she doesn't even have a clue. Not a few graduates who seek employment are truly not qualified. Our educational system is so poor in Nigeria. So,
I would say that managing difficult personality traits is the most difficult aspect of my work.
Nevertheless, I'm always determined to overcome such hurdles or challenges as best as I can.

What is your projection for Stelog 10 years from now?

By the year 2030, I'm very optimistic that Stelog Group would have achieved its goal of becoming a distinguished conglomerate that would competently and effectively deliver oil wells from drilling to completion and production phases.
In ten years' time, we aspire for Stelog to effectually be able to commercialize gas for our gas and exploration company as well as to be an operator of marginal field(s).
Nothing is impossible for those who dream and follow through to achieve their goals with inexorable determination.

Any succession plan in place, in particular skills transfer for ladies?

Certainly.
The inadvertent lack of succession plan has inevitably led to the demise of many successful businesses over the years and that is indeed unfortunate. We can be mentored even from the mistakes of successful people. Yes, there is a succession plan for Stelog Group which is being developed but that is a very confidential piece of information I'm not dispose to make public at this time.
How do you manage work-life balance, as a woman CEO?

Well,
for me, it's more of work-life integration than work-life balance.
It's all about effective time management and planning. With the advent of technological advancement in communication, work-life can efficiently be managed. With facilities and platforms like mobile telephones, email facilities, WhatsApp and Zoom, it's easier now to plan effectively and manage one's business and personal life. Essentially, I often endeavor to set my work and personal life priorities right; I set targets and engage diligent people to cater to the aspects that I may not be able to handle personally. Most of us desire for our lives to be richly filled with meaningful work and relationships. Work-life integration is a valuable framework that would help us achieve that goal.
But the key to prioritizing what we value most is in the execution. One may not be able to attain perfection in achieving all our goals but with resilient practice, we can achieve great successes.

What's the Nigeria of your dreams?

The Nigeria of my dreams is a Country where the culture of primitive corruption would have been effectively decimated; a Country where nepotism would be anathema; a country with leaders of great inspiring vision and dignity; a nation where graduates would have great prospects of employment or a support system to undertake entrepreneurship; a country where basic amenities such as regular electricity supply, reliable medicare, good roads, security of lives and properties, uninterrupted water supply, etc are not uncommon to the common man; a relatively safe society like we had in the '70s, the '80s and even the '90s; a country that would be designated as developed and not a developing one; a country devoid of religious and ethnic bigotry; a country that would attract huge foreign investors in droves; one of unity and peace.
And I dare say that
if Singapore can transform from what it was a few decades ago to the developed country that it is today, then I appositely believe that Nigeria can be great again
because our country is endowed with immense natural and human capital resources. Our problem has always been poor leadership.