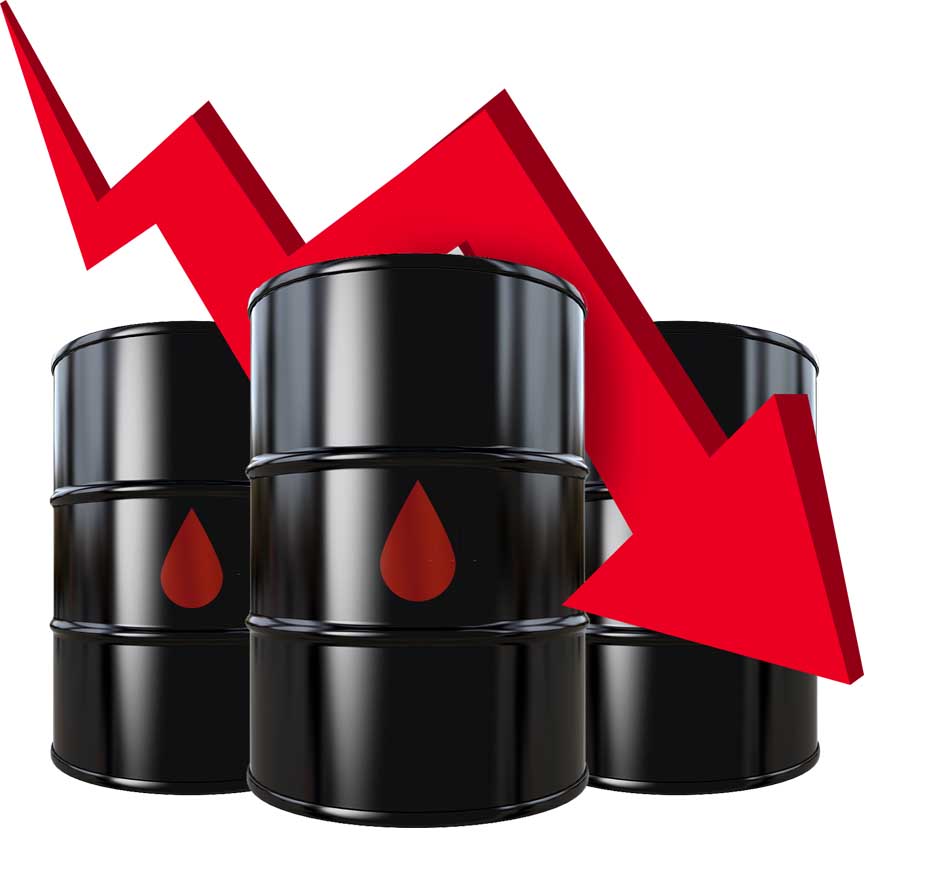 FGN Mulls Low-Cost Price Environment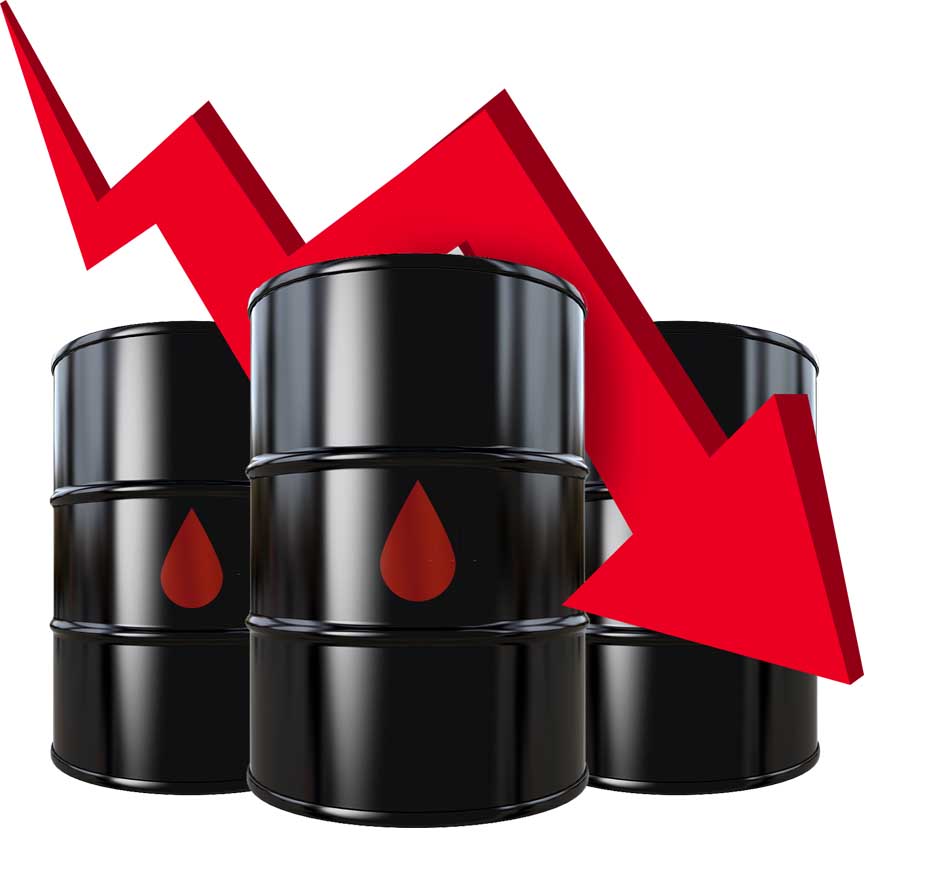 By Ikenna Omeje, Emeka Eboagwu and Jerome Onoja
In 2020, the global economy was brought to its knees as a result of lockdowns and restriction of movement put in place by various countries being part of measures to reduce the spread of the novel coronavirus (Covid-19). The oil and gas industry, which thrives on economic activities, was heavily affected. Airlines, manufacturing firms and train operations were shut down in several countries. Eventually, history was made on April 20, 2020, when the price of West Texas Intermediate (WTI) went negative for the first time ever, trading between $0 and -$37.63. 
Nigeria as an oil dependent nation, lost over 60 percent of its revenue in Q2, 2020. Oil accounts for over 90 percent of the country's foreign exchange earnings and over 70 percent of its revenue. In mid April 2020, one of Nigeria's benchmark grades, Bonny Light, fell between $12 and $13 per barrel, Bloomberg reported.
These prices are well below the cost of producing oil in Nigeria, which was about $22 per barrel in April, and further lower than the country's fiscal breakeven, which based on Fitch Ratings assessment is about $133 per barrel.
The production cost of International Oil Companies (IOCs) operating in the country, currently hovers around $17 and $22 per barrel, while the production cost of indigenous oil producers goes as high as $35 per barrel. Yet, some operators still register as high as $90 per barrel.
In 2019, according to some stakeholders, the country had one of the highest production costs with break-even price for major proposed projects hovering around $48 per barrel, slightly higher than Angola's $45, and Uganda at $44 per barrel.
Effort has been made by the Nigerian National Petroleum Corporation (NNPC) to drive down the cost of
During his term as the Group Managing Director of NNPC, Late Dr. Maikanti Baru worked assiduously to drive down cost from $27 per barrel to $22 per barrel, which was just a scratch.
In a continuous effort to drive down cost, the current GMD of NNPC, Mr. Mele Kyari while speaking at the Central Bank of Nigeria Round Table discussion, in March 2020, expressed the national oil company's readiness to strategically put in place measures that would alleviate the cost of crude oil production in the country in order to improve the market for Nigeria's crude and make the country a choice destination for Foreign Direct Investment (FDI).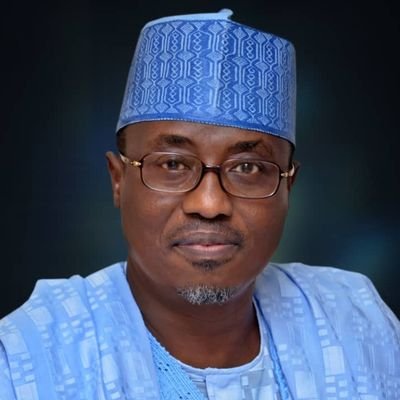 Drawing a comparison between Nigeria's high cost of production to that of one of the Organisation of Petroleum Exporting Countries (OPEC) member – Saudi Arabia, Kyari stated that cost of production in Saudi Arabia is between $4 and $5 per barrel.
Speaking in a statement in June 2020, the former Chief Operating Officer, Ventures and Business Development of the NNPC, Mr. Roland Ewubare, disclosed that the oil company plans to achieve a $10 per barrel cost of crude oil production by Q4 of 2021. He explained that a lot of logistics costs would be recalibrated to drive down the cost of crude oil production in the country.
He said, "When you have a low commodity price regime, as the case now, the only way we can squeeze out some reasonable cash and financial gain to the nation is by curtailing and constraining our costs in line with the Group Managing Director's aspiration to push for a $10 per barrel cost of production. Against this backdrop, the conversation around cost becomes an imperative and urgent one."
Collaboration and the NUCOP Initiative
Some experts in the Nigerian oil and gas industry in October last year, noted the need for collaboration in order to achieve the NNPC's target of $10 per barrel crude oil production cost. At a webinar organised by PEL Consult, an indigenous oil and gas supply chain consulting firm, with the theme: "Driving the $10 Cost Per Barrel Narrative – Push or Pull Approach, What Works?", the optimization elements of the crude oil production was emphasized.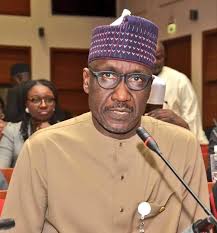 Speaking from the energy services and oil and gas perspective at the webinar, Managing Director ODENL, Chijioke Akwukwuma, said,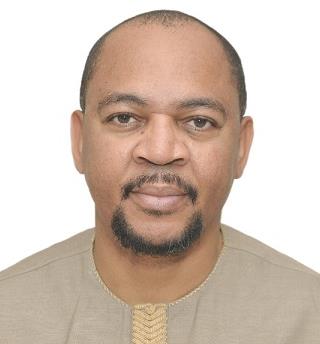 "what is strategically more important is to sort out and rehabilitate the crude oil refinery plants in-country, rather than driving cost per barrel down to $10, as that improves the overall economic value derivable from the operation and accruable to the nation drastically."
"Optimising the elements of crude oil production is definitely a better way to achieve the regulatory body's initiative, however, I am yet to see any concrete research on the possible comparative analyses with similar regions in any OPEC state to ours that achieved aspired target that can provide a template and basis that will help us better manage our expectations," he said.
Also speaking, Regional Director, Security, Sub-Saharan, Africa, General Electric, George Kobani, who spoke from the angle of security said: "There is an absence of community engagement from IOCs, Nigerian oil companies and service providers on a sincere level. If I had $500,000 to spend on security logistics for a crude oil production project, I would rather invest it in community engagement because the community without fail needs to be a stakeholder/shareholder in that project and what other outlying issues may then be dealt with from a purely security perspective."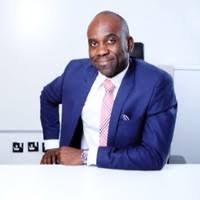 On her part, Assistant General Manager Supply Chain Management, Neconde Energy Limited, Gracetti Fredson, said "If we must accomplish an optimisation of the variables of the total operating cost of producing crude oil, a lot of priority analyses will have to be done. It is not enough to trim head count of administrative staff and human capital as it is not a solution in itself.
"However, it is imperative that a strategic recruitment with a focus on employing personnel with cross-functional capabilities measured on a basis of smart KPIs, and whose efforts directly impact the crude oil production system be adopted in the industry."
Lending his voice to the discussion, Country Chair, World Energy Council, Nigeria, Salisu Isihak, once said: "in a low-production environment, such as the one forced upon us due to restricted quotas by OPEC,
we must look to galvanise production efforts and redirect it to low-cost crude oil producing fields."
Emphasizing on the need for collaboration, McKinsey in 2016 said, "Collaboration is a particularly effective way to lower costs and simplify contractor management. Combining equipment, software and engineering, or other combinations of service offerings can unlock significant value for customers.
"Many services and equipment purchases currently are outsourced to a variety of providers, which result in complexity and a fragmented supplier base. Multiple OFSE (oil-field service and equipment) companies are now bringing these services in-house, with integrated offerings reducing coordination costs. This can lead to savings of up to 30 percent. For example, Schlumberger's SIS division is offering a software backbone based on its Petrel software platform. This allows an operator to develop a view of the potential for oil and gas in a reservoir, model the field, plan the wells, and complete the design.
"While companies are developing integrated offers in-house, many also are partnering or merging with others to provide a wider range of services. In the subsea sector, Cameron and Schlumberger formed the OneSubsea alliance in 2013 to offer reservoir-to-surface services, integrating SLB's reservoir and well technology with CAM's wellhead and surface technology (sensors, controls, software, and analytics) to create complete drilling and production systems, thereby gaining annual cost and revenue synergies estimated at $600 million per year."
Meanwhile, the Federal Government, through the NNPC, early in February 2021, officially launched the Nigerian Upstream Cost Optimization Programme (NUCOP) in a bid to cut down cost.
NUCOP, an industry-wide initiative is designed to optimize Nigeria's upstream operating expenses through process enhancement and industry collaboration.
Speaking at the launch of the program, the Minister of State for Petroleum Resources, Chief Timipre Sylva emphasized the need to optimize unit cost of production, saying the average total cost per barrel in the country is below $30/barrel for Joint Venture (JV) agreements and below $20/barrel for Production Sharing Contract (PSC).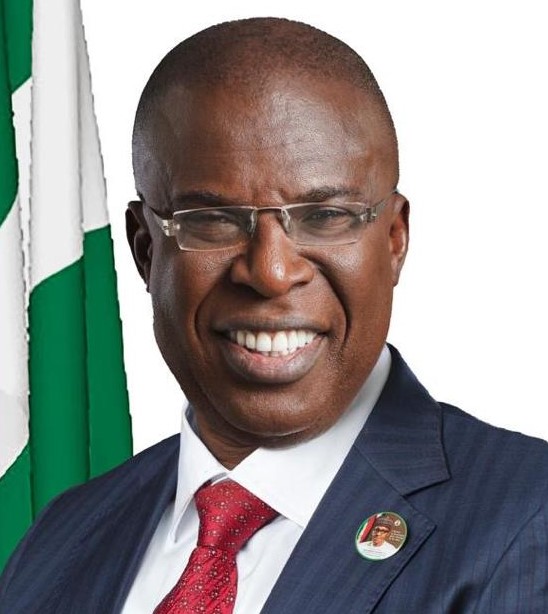 "Currently, the average total cost per barrel is below $30/barrel for Joint Venture (JV) agreements and below $20/barrel for Production Sharing Contract (PSC).
We need to optimize our unit cost of production in order to sustain our way of doing business," he said.
According to him, "Engagement with industry stakeholders, under the NUCOP, is part of the resolve of this administration to confront this challenge of high production cost. I expect robust discussions and a realistic roadmap to achieve the cost optimization objectives."
On his part, the GMD of NNPC, Kyari, said that the laudable initiative was in response to the directive from the Federal Government to the Minister of State for Petroleum Resources, asking the national oil company to drive down cost of production in the country.
Kyari noted that the national oil company is not unknowledgeable of the current realities in energy transition and investor choices, adding that there is nowhere an operator can survive in a less cost-efficient environment today around the world.
"We are leveraging this laudable initiative of NUCOP launched on the background of the directive of the Federal Government to the HMSPR which mandated that we must cut down on the cost of production," he said.
"It is in our informed interest to optimize on our cost of production. The realities of energy transition and investor choices are very much clear to us. There is nowhere in this world where less cost-efficient operator can survive today."
"I am convinced that with the successful implementation and Executive Excellence of NUCOP, the Nigerian Oil Industry will achieve a contracting cycle of 6 months or less and UOC of sub $10/b, thus making us more efficient, sustainable and competitive," Kyari noted.
Security Challenge
The Nigerian oil and gas environment is a very peculiar one. Issues revolving around pipeline vandalism and crude oil theft are critical factors that are peculiar to the nation's terrain and often drive up crude oil production cost.
The NNPC must look very closely at such variables as logistics, security, and transportation if it is serious about reducing cost of production to $10 per barrel or below.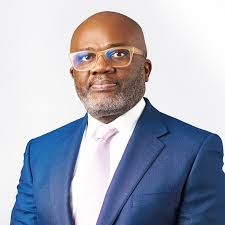 Speaking with newsmen on the margins of the 2019 Nigeria Oil and Gas Conference, the Managing Director/Chief Executive Officer of Eroton Exploration and Production Company, Ebiaho Emafo, identified insecurity as the major challenge confronting indigenous operators in the Nigeria's oil and gas industry.
Emafo said that vandalisation of flow lines and the export line occur mainly because they are easy to access by vandals, noting that at a point, indigenous operators experienced losses in excess of 30 percent.
"Security is a great challenge for all the indigenous operators. Anybody within the swamp or land region is susceptible to security challenges. You have vandalization of flow lines and the export line because it is easily accessible. At a time, we experienced losses in excess of 30 percent, but now ranges between 20 and 30 percent of our daily production. In value terms, we were losing about 20,000 barrels of crude a day. Some operators produce as much as 20,000 barrels per day and that is a viable business for them. If you are losing 20,000 barrels of crude per day, it severely impacts your cash flow and the return on your investment. So
if the Government is able to fix the security along the export lines, we will be able to realize our full production potential and that will bring significant returns to the business and Nation,
he said.
Similarly, a government committee, chaired by Edo state governor Godwin Obaseki, in its report in September 2019, said that Nigeria lost $1.35 billion to oil theft in the first six months of 2019 and needs a legal task force with special courts to tackle it.
The committee, set up to investigate theft from the miles of pipelines that pass through the Delta region,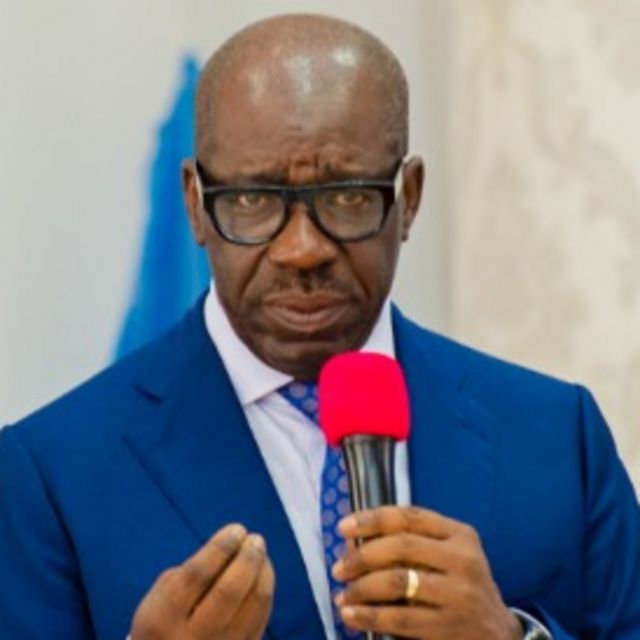 said the theft will only grow if the government does not take special action to combat it, adding that oil pipeline maintenance and ownership needed to be restructured.
"The governance structure of the pipeline(s) is such today that no one is held accountable when these losses occur," the committee said in its report.
According to the committee, there is a lack of fuel stations in most of the oil-producing communities around the Niger Delta region, which it said made them resort to oil theft and illegal refining.
More so, in its 2018 report on oil theft, the Nigerian Extractive Industries Transparency Initiative (NEITI), said Nigeria loses 138,400 barrels per day of crude, around 7 percent of its total production, to theft, spills or shut-in production.
The report said that the problem is "neither hypothetical nor episodic. It is real and endemic." It admonished that steps should be taken on a number of fronts to tackle the problem, including
fingerprinting of oil in tandem with the international community, improved leak detection and cut-off systems for pipelines.
According to NEITI, Nigeria has lost more than 505 million barrels of crude, and 4.2 billion litres of products, from 2009 to 2018. This brings the cost to the country to $40.06bn and $1.84bn respectively, equivalent to $11.47mn per day for 10 years.
The NEITI report further stated that aside the monetary loss related to crude and products, companies must pay to repair pipelines and there is an environmental impact, adding that companies had been forced to spend 363bn naira ($1bn) between2014 and 2016.
In the same vein, the NNPC in its Monthly Financial and Operation Report for October 2020, released recently, said that
it spent N49.69 billion on pipeline repairs and management cost between January and October 2020.
According to the report, a total of 506 vandalised points were recorded within a year; October 2019 and October 2020.
Giving the breakdown of the total amount spent within 10 months, the national oil company said N5.48 billion was spent in January; N6.74 billion in February; N7.70 billion in March; N7.84 billion in April; and N7.99 billion in May.
In June, it said that a total cost of N6.24 billion was incurred, while N1.80 billion was spent in July; N1.50 billion in August; and N4.41 billion in October. It added that no pipeline repairs and management cost was incurred in September of the year under review.
"Products theft and vandalism have continued to destroy value and put NNPC at disadvantaged competitive position," the report read.
"This month (October 2020), 23 pipeline points were vandalized representing about 10 percent increase from the 21 points recorded in September 2020.
"Of this figure,
Mosimi Area accounted for 83 percent of the vandalised points while Port Harcourt Area merely accounted for the remaining 17 percent.
"NNPC, in collaboration with the local communities and other stakeholders, continuously strive to reduce and eventually eliminate this menace."
Role of Technology
Improved technologies are at the centre stage of the global economy, improving efficiency and productivity, while also reducing cost and saving time.
An abstract of a paper presented by four oil and gas experts at the 2017 Industrial and Systems Engineering Conference titled, "Supply Chain Innovations in the Oil and Gas Industry" outlined some of the challenges oil and gas industry face and the need to adopt technologies to address them.
"Organizations in the oil and gas industry often deal with a variety of logistic challenges. These organizations need to utilize innovative technologies to reduce costs and help achieve a lower-emissions environment. The industry involves a global supply-chain that is comprised of domestic and international transportation, inventory control, materials handling, import/export facilitation and information technology. Currently, the industry offers a classic model for executing supply-chain management techniques. However, companies can optimize their supply chains to generate more productivity for
better financial returns. Applying some of the new techniques can diminish costs and reduce the uncertainty in the supply chain. The demand for digital oil-field attentions will grow once there is a reduction in oil costs. To improve supply chain management, it is necessary to use an optimization model," the paper read in part.
The paper, which focused majorly on supply chain management, optimization, logistics in the oil and gas stated that supply chain begins and ends with the customer.
According to the paper, the global supply chains of the gas and oil industry are often complex and interdependent, which make them vulnerable to risk and uncertainty. It noted that overcoming risks involved require innovation, which is essential for survival in any industry. It said that "innovations can have effect on the quality of service, for example, by improving customer satisfaction, optimizing the inventory costs and total costs, and more. Currently, supply chain innovations in the oil and gas industry are absolutely necessary."
It added,
"In the oil and gas industry, a successful supply chain involves minimization of material procurement, maximization of manufacturing capacity, meeting demand, and maximizing throughput.
While there are many external factors that cannot be controlled, effective utilization of resources within the supply chain can help resolve problems with ease. Organizations should focus on removing inefficiencies from daily operations by increasing supply chain visibility, improving compliance, and enhancing supplier collaboration by challenging current outdated practices and adopting the latest innovations."
Similarly, while laying emphasis on how technologies can revolutionize the downstream supply chain, Wipro — a leading global information technology, consulting and business process services company — said," Business leaders in the oil and gas industry recognize that the
right technologies can help them drive business outcomes by improving operations, building customer relationships, and collaborating effectively with partners.
"Transportation of products in the downstream sector is a complex, high-cost operation. Though oil companies and their haulers seek the most effective strategies for transport between supply depots and customer locations, challenges that include imprecise planning and forecasting, unforeseen customer demand, complex scheduling problems, low fleet utilization, and invoice inaccuracies prevent full realization of this goal. One of the most significant challenges is incorporation of technology-based strategies to streamline operations and save costs.
"The most effective and profitable method for getting product to market uses technology-based strategies to add agility to operations and offers opportunities for operational and cost breakthroughs to the oil and gas enterprise, the hauler, and the vendor. With the right system, an enterprise can revolutionize its downstream operations and create business benefits for both internal and external stakeholders."
Incorporating NOGEC in Cost Saving Drive
Earlier this year, precisely in January, President Muhammadu inaugurated the National Oil and Gas Excellence Centre (NOGEC). Buhari said the establishment of the centre, situated at the Lagos Annex of the Department of Petroleum Resources (DPR), would enhance safety, value and cost efficiency in Nigeria's petroleum sector.
NOGEC is an integrated resource centre – a regulatory intervention of the DPR – aimed at tackling some of the major challenges confronting the industry.
The integrated NOGEC complex encompasses five units. These include Search, Rescue and Surveillance (SeRAS) Command & Control Centre, National Improved Oil Recovery Centre (NIORC), Oil and Gas Alternative Dispute Resolution Centre (ADRC), Oil and Gas Competence Development Centre (CDC) and Integrated Data Mining & Analytics Centre (IDMAC).
"The establishment of the National Oil and Gas Excellence Centre (NOGEC) aligns with my administration's commitment to foster stability, growth and sustainability of the Nigeria Oil and Gas Industry, consistent with the economic development and sustainability agenda articulated in the National Petroleum Policy 2017, National Gas Policy, 2017, Economic Recovery and Growth Plan (ERGP) and the Economic Sustainability Plan (ESP), 2020.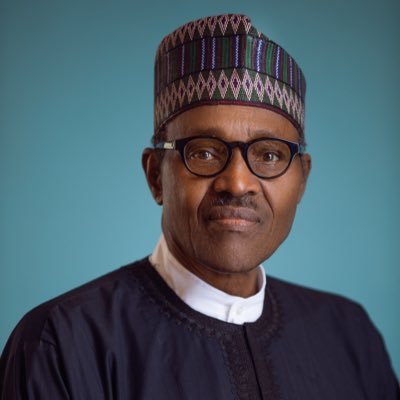 "This ceremony of the official launch of NOGEC – an integrated resource complex to drive Safety, Value and Cost efficiency in the Industry – is yet another milestone in the development of the oil and gas sector and the realisation of greater value for all stakeholders," Buhari said while speaking at the inauguration of the centre.
While charging stakeholders in the industry to take full advantage of the centre, he said, "I therefore charge you all to rededicate yourselves to national duty and take full advantage of this Excellence Centre to meet the challenges confronting industry. On our part, we will spare no effort to ensure that every Nigerian gets the maximum benefit from the huge natural resources.
"We will continue to leverage oil and gas for development and pursue our economic diversification drive across all sectors. I urge all industry practitioners and stakeholders to join me in this task of nation building to realise the abundant opportunities in our country."
Also speaking at the inauguration, the Minister of State for Petroleum Resources, Chief Sylva, said that
NOGEC will help the country to cut operations cost in both offshore and remote locations by 50 per cent, adding that the projected 50 per cent reduction will also lead to the realization of the $10 per barrel oil production cost target.
"Let me take a few moments to highlight the main elements of each of these centres to underscore its role in driving cost reduction, increasing production and enhance value for the Industry.
"Search, Rescue and Surveillance (SeRAS) is a flagship programme of the Centre designed to enhance safety management, emergency preparedness & response and routine transportation for bed space management. SeRAS will therefore drive cost reduction and improve operational efficiency across the Industry.
"Conservatively, it is projected that upon full implementation of SeRAS, the annual industry expenditure for offshore and remote locations flight logistics and emergency response will reduce by 50 per cent – a significant gain towards our target reduction of cost-per-barrel across our operations," he said.
On his part, the Director of DPR, Engr. Sarki Auwalu, said, "Today, we have concluded the framework and implementation modalities for successful take-off of these Programmes within the National Oil and Gas Excellence Centre due for imminent commissioning.
"We have no doubt that the industry now has the resource and platform to interact, cooperate and collaborate on salient industry issues that remain impediments to cost reduction, safe operations and optimum value optimisation".
PIB, Community Engagement and Cost Optimization
The importance of community engagement cannot be overemphasized, if the country must achieve its $10 per barrel production cost target. This is the reason a comprehensive effort must be made to ensure that the overall best interests of the host communities are enshrined in the proposed Petroleum Industry Bill (PIB), currently before the National Assembly.
The leaders of the oil rich communities under the aegis of the Host Communities of Nigeria Producing Oil and Gas (HOSTCOMS), in January at a public hearing, openly rejected the 2.5 per cent being proposed for them in the PIB, being considered by the joint Senate Committee on Petroleum Resources, (Downstream, Upstream and Gas), insisting that it is 10 percent or nothing.
But speaking with journalists after the end of the two-day public hearing on the proposed bill by the Senate panel in January, Chief Sylva said that 2.5 percent is fair enough.
The Punch quoted him as saying,
"The 2.5 per cent as proposed in the bill is fair and of course, I speak as a member of the host communities myself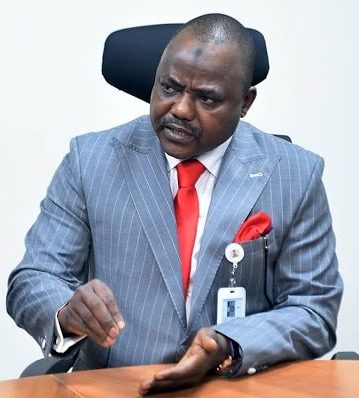 "If you have to look at it properly, you will see that 10 per cent in profit is different from 10 per cent of the OPEX (operating expenditure).
"Before now, you had a provision of 10 per cent of profit for the host communities but we discovered that if the oil firms do not declare it, host communities won't have anything.
"But in this case, it is 2.5 per cent of the operating expenditure. So, at the end of the year we will calculate the operating cost and take the 2.5 per cent of that cost to the budget of the next year.
"Of course, I don't like to discuss details of the bill at this point because these are just proposals before the National Assembly.
"Until it is passed, we cannot discuss it but since it came up here, I thought I should just mention it.
 "As far as we are concerned, we have made a very fair proposal – fair to the host communities, fair to the country and fair to the oil companies.
"We have put this bill before the National Assembly and they have the competence to look at it and pass it the way they see fit.
"So, at this point I do not want to go into detailed aspect of the bill. The bill is before them and we are happy with the progress.
"As you heard the Senate President say yesterday, we expect that this bill would be passed at the end of this quarter or early next month."
This disagreement raises a red flag that needs to be nipped in the bud. If the issue of percentage host communities are entitled to, is not addressed, the PIB may not be a success, especially in the area of reducing cost of production; as most of the host communities are likely going to be more antagonistic to the oil firms operating in their localities, leading to continued vandalization of assets and loss of investments.
While receiving a delegation of Oil Producers Trade Section (OPTS) in Abuja late January, the President of the Senate, Ahmad Lawan called for a reduction in the cost of crude oil production. He promised that the National Assembly will do everything possible to ensure that the host communities benefit from wherever they are supposed to benefit from. He noted that PIB would make provisions for reduction in the cost of crude oil production.
Lawan said, "The cost of production in Nigeria is a major concern in the oil industry, my colleagues in the committees that are oil and gas related know better.
"But from the little I understand,
while Saudi Arabia may spend 5 dollars to produce a barrel, we are spending about 30 dollars to produce same in some cases.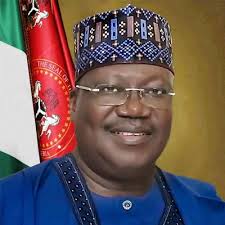 "The time has come for us to ensure that the cost of production is beaten down to a more meaningful and profitable production cost.
"We must do everything possible together to ensure that the host communities benefit from wherever they are supposed to benefit from.
"Not only the host community development fund, but in the Niger Delta Development Commission (NDDC) and other areas of government intervention, the Amnesty Programme and Ministry of Niger Delta Affairs.
"How do the host communities benefit, because we need to stabilise those areas so that we have cheaper production costs."
On the importance of PIB, he said,
In the last 20 years, investments coming into Nigeria and this industry have been so dismal and so small
compared to the size of what we have elsewhere, maybe due to lack of a legal framework – the PIB.
"So, we are very conscious of ensuring a balance and equilibrium between our interest as a people and a country, that we should have all the benefits accruing from your operations.
"We need to help you by creating that kind of environment where you're able to argue and get the investments flow into Nigeria, instead of elsewhere. Let me also add, that at the end of the day, this is going to be a balanced legislation.
"For us as a country, we will not do anything that would jeopardise the chances of our oil industry competing favourably with other climes.
"So, I want to assure you that we would look into those issues of concern to you, and we would do exactly what we think will be in the best interest of Nigeria and also in the interest of the OPTS," Lawan said.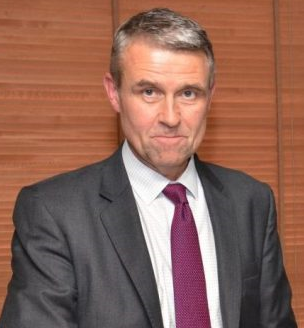 In his remarks, the leader of OPTS and Managing Director of Total Nigeria, Mr. Mike Sangster, who led the delegation, said the essence of the visit was to engage the National Assembly on areas that needed modification, to ensure its success when passed into law.
He said, "On behalf of all of the industry and my colleagues, I want to say that we duly support the government's effort to drive through the Petroleum Industry Bill. We think it is really important that there's an updated framework for the industry.
"In our view, we are looking for something that will contribute to Nigeria, which will bring investment to the country and growth to the economy, and obviously jobs to the Nigerian people.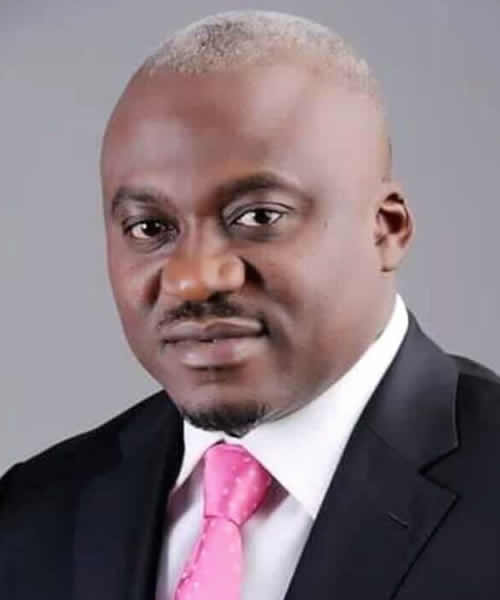 "We are looking for something that will protect our existing investments, and also unlock opportunities so we can further grow our businesses and production.
"We need to find ways jointly to try and reduce what we see as the cost premium of operating in Nigeria, so we are looking at ways where the PIB can help there."
Conclusion
For the country to achieve $10 per barrel crude oil production cost, a holistic approach much be adopted. One that clearly defines milestones in its execution.
This approach must cut across the entire value chain – upstream, midstream and downstream sub-sectors. It must look beyond personnel headcount reduction and encapsulate varying cost elements of its supply chain.
Addressing the big elephant in the room, a deliberate effort must be made towards improving security in the Niger Delta region. Effective protection of varying assets in the industry, as well as proper stakeholder engagement and management are key elements to driving the cost of security to a barest minimum within the region. A combination of industry regulating apparatus, as well as corporate self- regulation by IOC's and their indigenous counterparts within the region is essential in driving a proper collaboration amongst all stakeholders in the value chain.
Speaking in 2019, the Chief Executive Officer, Seplat Petroleum Development Company, Mr. Roger Brown, emphasized the need for collaboration and deployment of Artificial Intelligence (AI) and technologies to achieve $10 target.
"Driving down the cost of production to $10 a barrel and below requires the active involvement of every player at every point. Realistic timelines need to be set. Delay costs, crude handling costs are key issues. Reducing costs also include exploring wells that give the best output.
"New AI techniques and technologies will help to address efficiencies and grow production. The industry needs collaboration to drive costs down.
The industry is one in the global context contributing 2mbpd and therefore needs to cooperate," he said.
It is also noteworthy to recognize collaboration as recommended by experts is in the area of materials unitization and logistics. It is extremely vital to take inventory of varying equipment and to create material exchange portals for the industry by deploying big data, AI, IoT and other contemporary technologies.
Finally, the Federal Government and its relevant agencies must ensure that this laudable NOGEC program works. This, among other things, will help the country towards creating a $10 per barrel environment.