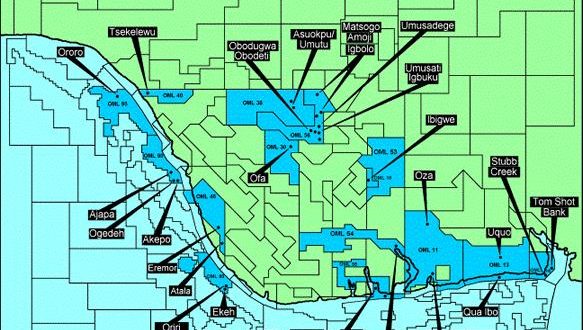 FG to Rake in N2.4 Billion Non-Refundable Fees on 57 Margina Field
As the Federal government reel out the guideline for the bid of the 57 marginal field, the government will rake in about N2.4 billion as non-refundable fees only.
According to the guidelines on the 2020 oil bid round exercise interested bidders are to pay Department of Petroleum Resources (DPR) non-refundable chargeable fees as follows, Application fee of N2 million per field, Bid Processing Fee of N3million per field, Data prying fee of $15,000 per field, Data Leasing fee of $25,000 per field, Competent Persons Report of $50,000 and $25,000 for Fields Specific Report.
With the above, interested bidders are expected to pay a total of $115,000 in statutory fees and another N5 million in local currency.
At the official exchange rate of $360/$1, the 57 oil fields on offer gives N2,364,800,000 including the N5 million payment as non-refundable fees.
DPR added that all application fees and processing fees are expected to be paid into the Treasury Single Account (TSA) while Signature Bonuses are expected to be paid into the Federation Account.
The President, Muhammadu Buhari, is said to have approved the temporary sale of government's rights (stakes) in 57 of oil blocks as the federal government strives to buoy the economy after the damaging effects of the pandemic bites hard on the economy.
DPR said it had on Monday, June 1, 2020, already flagged off the sale through the commencement of marginal fields bid rounds for 2020.
The last time that bid rounds took place for marginal fields in Nigeria was in 2002. This has been blamed on politics, corruption and the alleged gross failure of winners in the last process.
For the 2020 oil bid round exercise, DPR announced that a total of 57 fields located on land, swamp and shallow offshore terrains are on offer.
It added that the exercise which would be conducted electronically, will include expression of interest/registration, pre-qualification, technical and commercial bid submission and bid evaluation.
Meanwhile, about 32 firms are said to have joined the race, in less than 24 hours, for 57 marginal oilfields put up for bid rounds by the Government.