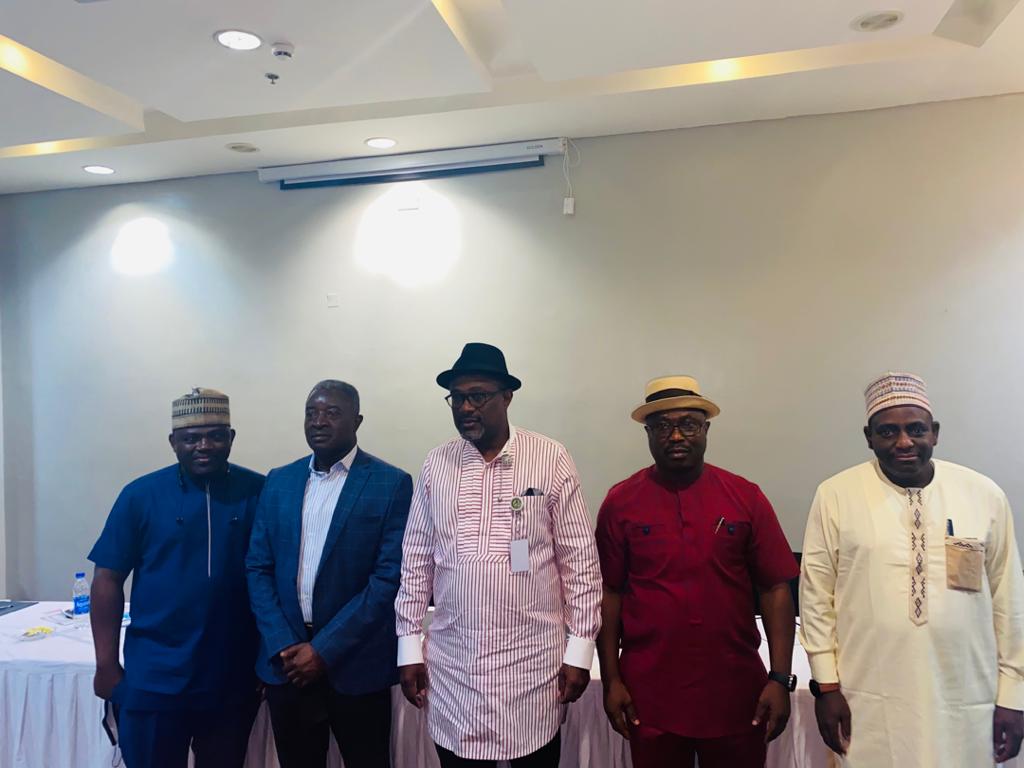 FG to launch roadmap, guidelines for $50m Research Fund at Second NCDMB R&D Fair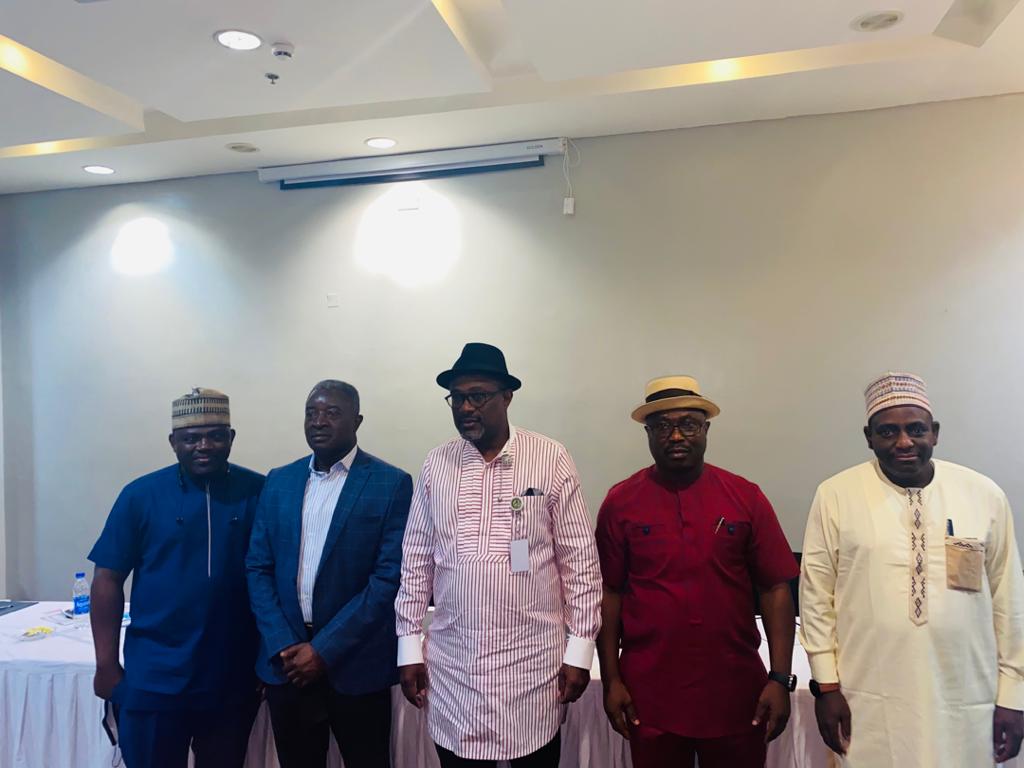 By oluwatoyin Bayagbon
As research and development of carbon-free energy technologies become increasingly critical in line with the global energy transition agenda, the Nigerian Content Development and Management Board (NCDMB) has announced the second edition of its biennial research and development (R&D) Fair and Conference.
Engineer Simbi Wabote, Executive Secretary (ES) of the NCDMB who made this known at a press conference in Lagos on Tuesday, said the event is scheduled to hold on September 9th, 2021, at the Nigerian Content Tower in Yenagoa, Bayelsa State.
The upcoming R&D fair and conference, the ES said, is in tune with section 67 of the Nigerian Oil and Gas Industry Content Development (NOGCID) Act of 2010 which mandates the Board to "conduct workshops, conferences, seminars, symposia, and other public fora to enhance implementation of the provisions of the NOGICD Act 2010" and will among other things, witness the launch of its 10-year R&D roadmap as well as the utilization procedure for its $50 million R&D Fund.
"The Board has concluded plans to host the 2nd edition of the NCDMB Research and Development Fair and Conference with the theme: Creating Sustainable Collaboration in Research and Development for the Energy Sector, through hybrid participation in compliance with COVID-19 protocols and it promises to feature presentation of research breakthroughs, panel discussion on R&D pillars of success and a special feature on how Nigeria can adopt a sustainable acceleration program for launching innovative ideas into the market," Wabote said.
"The Honorable Minister of State for Petroleum Resources (HMSPR) who is very passionate about research and development and how we use research and development to change the game, has graciously confirmed his attendance and will be launching the NCDMB 10-year R&D roadmap as well as commission the Technology Innovation and Incubation center established by the Board to facilitate innovation and incubation of ideas for market adoption. The HMSPR will also launch the $50 Million R&D Fund utilization protocol.
"I encourage interested members of the public and Nigerians in the Diaspora to log on to the link http://ncdmb.gov.ng/rdfair2021/ to register and attend this important conference."
According to Wabote, the Board is committed to facilitating homegrown technology and innovation by nurturing local R&D capabilities, given the global push for greener energy which can only be achieved through an increased investment in R&D efforts. He warned that if investment into R&D is not done timely and purposefully, Nigeria runs the risk of underutilizing its abundant gas resources- leading to a situation that could be inimical to the development of the nation.
"In light of the pivotal role of research and innovation to the development of indigenous technology, NCDMB with its mandate has placed high premium on R&D oversight as a critical enabler in achieving the Board's aspiration of 70% local content by the year 2027," he said.
"Today, the developed world is talking about green energy. They are no longer talking about transition energy; it's about green energy where they want to use solar, they want use hydrogen, they want to use other forms of green energy because the discussion is that this fossil fuel is affecting the climate change that we are hearing about. The world has been in transition if it comes to energy. So most at times when the discussion starts, people are afraid that this is the end of it. It will never end. We talk of green energy; somewhere along the line, with research, we will come up with other forms of energy that we will also say they are cleaner. This is only possible because of the investment and the focus on research and development that the developed world continues to focus on. That is why we are transiting.
"Now that the discussion is going to greener fuel, if we do not invest as a country in research and development, very soon even the gas that we have as a transition fuel will not be utilized again because all the tools that you require to bring gas out of the ground are manufactured by the developed world. This is because we are not investing in research and development as a country.
"If you Google how much money countries spend on research and development you will not see any African country on the map, when they list all the countries in the world apart from South Africa which is about 0.02% of their annual budget or GDP as the case may be. China is about 3.2%. Little wonder where the likes of China, Canada, Korea, and USA are today because of investment in research and development. Therefore, we must focus on it if we must develop as a nation."
Speaking further, the NCDMB boss said that the maiden edition of the R&D Fair was organized in 2017 "where research breakthroughs were exhibited, and linkages were facilitated between Researchers and end-users in the Oil and Gas Industry," with significant progress made in elevating the industry collaboration on R&D in six key areas including the establishment of the Nigerian Content Research and Development Council with a mandate to advise the Board on matters relating to research and development in the oil and gas industry; development of a 10- year Strategic Road Map to be launched during the upcoming R&D Fair; development of frameworks for supporting research breakthroughs to products for industry application; with over 20 researchers currently benefiting from the Board's intervention; creation of $50 million Research and Development Fund; inauguration of a Technical Advisory Board on Nigerian Content Research and Development Fund; signing of a Memorandum of Understanding (MoU) to establish R&D Centers of Excellence in five (5) universities – Federal Universities of Technology in Minna, Akure and Owerri, Niger Delta University, Amasoma, and Modibbo Adama University of Technology, Yola.
Wabote explained that the Board had taken good time to ensure robust planning for an effective R&D strategy before implementation, one that would ensure a solid foundation for continuity and achievement of the goals of the NOGICD Act in the long-term.
"What we have seen perhaps in this country is that some things are not properly thought through and we just go into implementation and then we begin to ask questions, and, in the process, it falls apart. So, within this period we have been building a foundation for an effective research and development strategy that once deployed, it is results that we begin to see on the other side. So, apart from what we have achieved, what is important is building a solid foundation for continuity and also for results-oriented delivery as it were."
On accessing the $50 million R&D Fund, he said the Board will embark on a roadshow which will come after the Fair and Conference to educate stakeholders on how to key into the grant which is open to Nigerians both home and abroad.
The NCDMB ES further said the second edition of the R&D Fair and conference which was to hold in 2019, was suspended and moved to 2021 as a result of the onset of the COVID-19 pandemic at the time. He urged participants to register as early as possible in order to contribute effectively at the R&D Fair and Conference which expects approximately 1,000 delegates- 200 in person and 800 online.