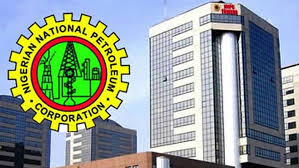 FEDERAL GOVERNMENT SETS TO FIX CRUDE OIL PRODUCTION COST AT $10
By Mordi Chukwunonso
The federal government has made its intentions known to fix production cost of crude oil in Nigeria at $10 per barrel.
The announcement was made by the General Managing Director of Nigeria National Petroleum Corporation , Mele Kyari, on Wednesday the 10th of June 2020, during the second webinar series by Nigerian Association of Explorationists(NAPE), themed ''The impact of COVID-19 on the Nigerian Oil and Gas Industry- The Way Forward''. He said the reduction would take shape December 2021.
Addressing the impact and response of Nigeria to the COVID-19 pandemic, the GMD said while Nigeria has stayed strong in the face of the pandemic, however, the crash in oil price affected Nigeria's economy and created revenue instability. ''there is a massive decline of revenue when you are estimating $57 to barrel and then you ended up at crude oil prices below $13 then know you are in trouble''.
He revealed that the impact of COVID-19 is monumental and it is going to make small changes to a number of issues to make it better. Issues like loss of revenue, budget deficit for both companies and countries across the globe particularly in Nigeria.  He hinted that the move to reduce cost of production is part of government's response to the new normal.
Kyari described the current cost of production of $18 per barrel as ''unrealistic'', adding that the government had started the conversation on reducing cost with industry operators but was delayed by the outbreak of Coronavirus. He also said the lessons the coronavirus had taught the sector is that it could still produce for as low as $10 per barrel. To stay afloat, Kyari asserted that NNPC and the government's industry-wide involvement points to the need for considerable decrease in the cost of production. He said ''Today's cost is unrealistic. Some costs as high as $40 per barrel is not realistic and this points to some fraudulent practices going on in the industry. We can work on our cost structure to bring down the cost of production.
We are engaging our Joint Venture partners on the areas of inefficiency that they can do away with. Also, there is need for adoption of technology to enhance productivity, reduce waste and improve system efficiency''.
He enjoined companies to diversify and use scarce resources as an enabler to source for resources.
The NNPC boss also provided official data on upstream production cost which showed varying cost of production by NNPC joint venture partners. While some produced at $93 per barrel in 2019, an unnamed operator produced at $57 per barrel in the 2020. Kyari also stated that the costs from production-sharing contracts (PSCs) were lower and the highest cost of production from PSCs, which tend to be offshore, came in at $35.97 per barrel, while the lowest was $6.18 per barrel.
He said ''some companies are producing at $90 per barrel, while others are at $9. This is unacceptable and industry must work together to bring this down. There are no subsidies for the upstream, if it is not economic it must shut down. It is not acceptable and this cannot continue. Our target is to bring it down to $10 per barrel by December 2021 and this is achievable. Any company that does not operate at $10 per barrel cost of production is free to go because the upstream sector is not a subsidised market,''
He further added ''some of the oil and gas companies had over bloated management structures which impacted on the production cost. We are going to do things differently, we need to focus on projects that generate more cash, produce more resources and at cheaper costs''
Kyari also spoke on firms in the sector downsizing as a result of the impact of the COVID19 on revenue, the GMD said NNPC does not have the intention of laying off staff ''As a result of low revenue caused by low demand from the pandemic, we cannot blame firms who have decided to lay off some of their staff. Revenue is not flowing as it used to but the NNPC is not going to sack anybody. We would rather cut costs to continue to function. There are many ways we can bring down costs. And we have seen that there are many things and services we can do without'', he said.
Kyari opined that Covid-19 is a ''Blessing in disguise'' and the only thing ''we have is lost price and price is coming back.