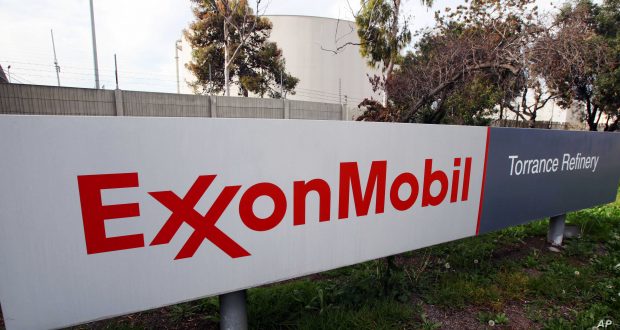 ExxonMobil Reduces Gas Flare to 15 Million cf from 80 Million cf
ExxonMobil has reduced its gas flare in Guyana from 80 million cubic feet to 2 million cubic feet per day but retuned 15 million cubic feet per day because of COVID-19 pandemic.
Flaring offshore at ExxonMobil's Liza-1 reduced significantly however glitches in the reinjection process have continued and it rose to about 14 million cf per day as COVID-19 restrictions delayed staff from rectifying the issue, Head of the Environmental Protection Agency in that country said.
Guyana is said to be the new bride for investment by the International Oil Companies (IOCs). This is attributed to the favourable legislative framework in place for the Multinational. ExxonMobil had signed before the pandemic a huge investment spending for that country upstream project.
FLARING APPROVED
According to the Environmental Impact Assessment (EIA) that the Environmental Protection Agency (EPA) in that country approved is that Liza Phase One, flaring is permissible at various intervals until 2040.,
ExxonMobil however pointed out that flaring in Guyana would actually be temporary and non-routine. In fact, its subsidiary, Esso Exploration and Production Guyana Limited (EEPGL) intends to re-inject all operationally, produced gas under routine conditions, except that which will be utilised for FPSO operations (e.g., fuel gas).
It was further noted that a flare system will be provided for the collection and safe disposition of produced hydrocarbon gases resulting from unplanned, non-routine relief and blowdown events.
The EIA states that relief events occur to prevent overpressure scenarios in the process equipment. It further clarifies that blowdown events occur to depressure the facilities in a controlled manner as a result of emergency shutdown events.
In addition, the EIA states that temporary, non-routine flaring will occur during equipment maintenance, process upsets, and start-up.