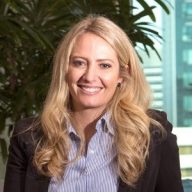 Equality: Incredible, women represent about 20% of the workforce in oil and gas industry — Sarah Bairstow
Despite their huge population, women still represent about 20 per cent of the workforce in oil and gas (energy), globally, according to Sarah Bairstow, Chief Commercial Officer, Mexico Pacific Limited.
Speaking at the just concluded Gastech webinar on, 'Emergence of a new global energy order, she said: "Unfortunately, the industry does really tilt towards men. Not many people are aware, but the oil and gas (energy) remains one of the least diverse sectors today – women represent about 20 per cent of the workforce in oil and gas despite being 50 per cent of the population.
"For this reason alone, professional relationships play a critical role in attracting and maintaining and promoting female talent in this industry. We need to be focused on supporting each other, staying connected for the betterment of the industry. Talented females with a passion for what they do is important, but without actively supporting each other and forming genuine relationships, we stand very little chance of closing that gender gap.
"In terms of my experience across the different companies I've been at, I have found a multitude of ways we can do this, one I'm always conscious of is the modest nature of women when it comes to self-promotion or throwing the heart in the ring for an opportunity; men are really able to voice their achievement."
Another speaker, Clair Hebert Marceuax, PCED Port Director, Cameron Parish Port Harbour and Terminal District, said: "I would say that just as in any other industry, women can hold important roles and have significant positive impact in their business. I've been taught by, mentored by and partnered with countless women who exhibit tremendous leadership, integrity and passion; not only in the LNG space but also other fields outside it such as utility companies, the classroom and even disaster management throughout my career and I can say that a woman is just as limited and able as a man is."
Similarly, Evelyn Liang Shangxuan, General manager, Supply and Transportation Department, Guangdong LNG Co. Limited, who harped on perseverance, said: "I tried to join the company when I graduated from the university. However, at that time they only recruited experienced staff. Two years later, there was an opportunity and I was fortunate to get a position as the Assistant Cargo Scheduler in the Supply & Transportation Department.
At that time, I knew little about the LNG business. My expectation was to be trained and to perform as a qualified staff. After 15 years, I have grown with the company and now I serve as a Department General Manager. My expectation has changed from being an expert in the implementation of the LNG Sales & Purchase Agreement to trying to make a difference in some important business events while also managing and developing our team."
However, Clair added: "I think that the limitations are unofficially placed. For me as a female only child, I think it goes back to my parents and the leadership that they provided. There was never anything that I thought I could not do. Therefore, I have no problem operating in a male dominated industry. We are only limited by artificial limitations."