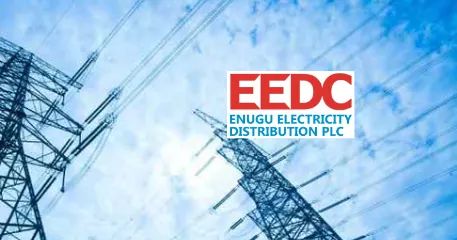 Enugu DisCo begins implementation of service reflective tariff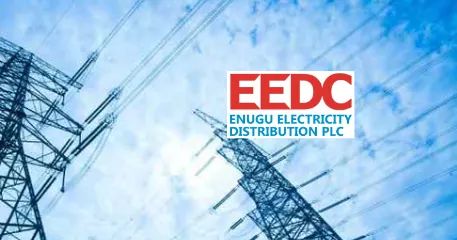 By Ikenna Omeje
The Enugu Electricity Distribution Company Plc (EEDC) has commenced the implementation of the revised Service Reflective Tariff (SRT), which was earlier suspended, with effect from November 1, 2020.
It would be recalled that following an approval by President Muhammadu Buhari, the DisCos had on September 1, 2020, began implementation of a new service-based reflective tariff (SRT) structure nationwide.
As a result, the Nigeria Labour Congress (NLC) and the Trade Union Congress (TUC) protested against the new tariff and called for a nationwide strike, which was supposed to take effect on Monday September 28, but after a meeting with the Federal Government, a few hours to the protest on Monday, the NLC and TUC backed down on the proposed strike after reaching an agreement with the Federal Government to halt the electricity tariff increase until a technical committee set up to look into the justification for the new tariff comes up with a report.
According to a release by the company, the review was based on the outcome of joint consultative meetings held between the Federal Government, labour unions and other stakeholders.
"As a result of this development, customers on prepaid platform will begin to experience the revised tariff as they recharge their meters; while customers on postpaid platform will only begin to experience the revised tariff in their December bill, which will be for their consumption in the month of November.
"In this tariff order, customers are classified into three major clusters, namely: Non-MD, MD-1 and MD-2; while five distinctive bands (A-E) have been created to reflect the various service levels and guaranteed daily minimum hours of power supply to customers," the statement explained.
The power distribution company, however, stated that the revised tariff does not apply to those in Bands D and E.
"For instance, Non-MD customers in Band A, with guaranteed minimum daily supply of 20 hours will now pay N55.93/Kwh. Band B customers with guaranteed minimum daily supply of 16 hours will be charged N54.80/Kwh; while Band C customers with guaranteed minimum daily supply of 12 hours daily will be charged N48.89/Kwh.
The release added,"The revised tariff is expected to improve efficiency in delivering quality service to customers and will equally ensure the sustenance of the operators within the Nigerian Electricity Supply Industry (NESI). EEDC therefore urge her customers to support the company as it continues to strive towards consistently improving its operations and quality of services."