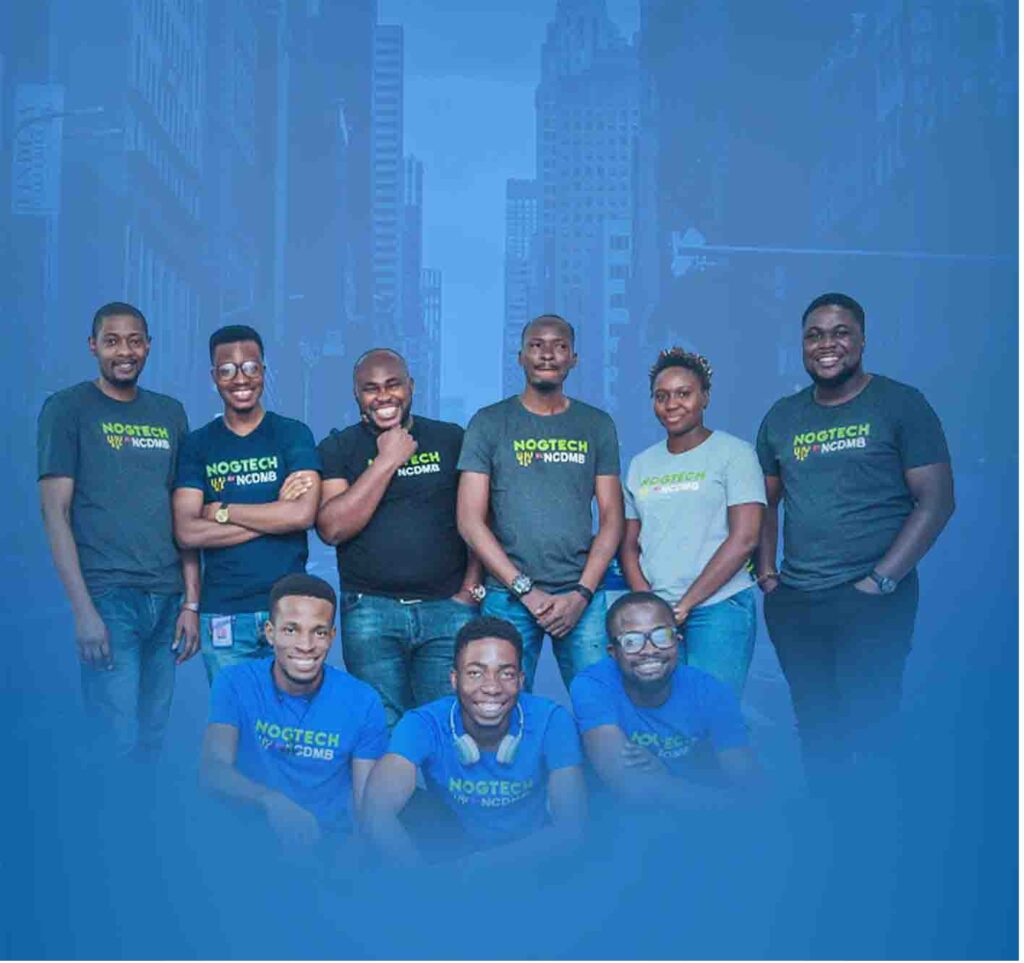 Entrenching the R&D Culture for Sustainable Capacity Building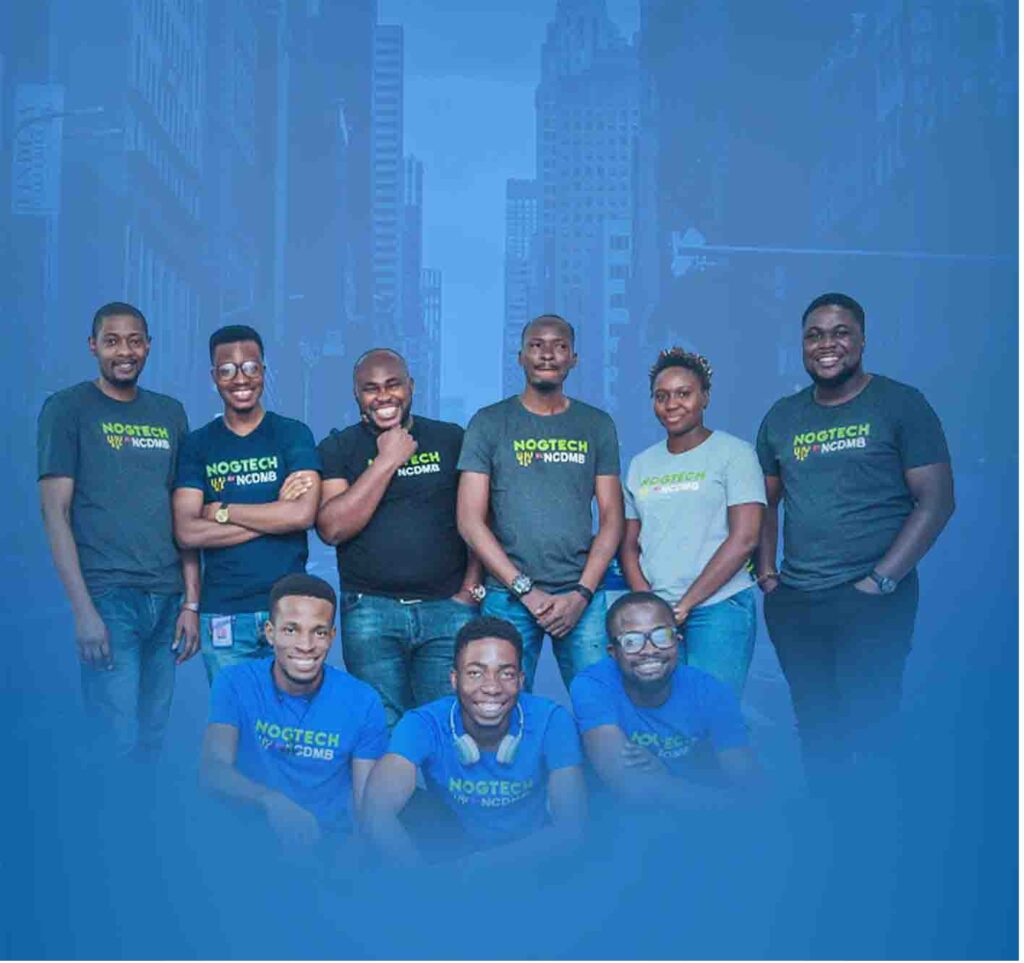 By Ikenna Omeje and Jerome Onoja
The impact of Covid-19 pandemic on the economy and the current global push towards energy transition, have necessitated the need for Nigeria to intensify its drive for building indigenous capabilities and capacity in the oil and gas industry by deepening the industry's Research and Development culture. This write up examines some of the Nigerian Content Development and Monitoring Board (NCDMB)'s interventions in this regard.
Nigeria has over 200 Trillion Cubic Feet (TCF) of proven gas reserves and about 37 billion barrels of crude oil reserves (with a target to increase it to 40 billion barrels in no distance time). The country is also working towards a 3 million barrels per day crude oil production with a target to lower its average production cost to $10 per barrel.
Also, crude oil accounts for 90 percent of its foreign exchange earnings and 70 percent of its revenue. As the mainstay of the economy of the largest crude oil producer in Africa, the sustainability of the entire value chain of the industry must be a priority.
To develop its enormous gas reserves for economic diversification, grow its crude reserves to 40 billion barrels, drive down crude production cost, and achieve some semblance of an industrialised state, attention must be paid to R&D as an enabler for growth of the industry.
The central spot for R&D in the oil and gas industry is evident in the evolution that took place in the United States few years ago, which catapulted the country to the number one spot as the largest crude oil producer in the world. The shale revolution!
Extracting crude oil from shale and tight formations through fracking was novel at some point.
It later went on to account for more than half of the total US oil production in 2015, according to EIA. The feat became achievable through huge investments in R&D.  
Noting the importance of R&D in economic development, a research paper titled "The role of research and development (R&D) expenditure and governance on economic growth in selected African countries" by Ayinde et al and published in Africa Journal of Science, Technology, Innovation and Development in September 2020, found out that both R&D and governance are important factors in predicting economic growth in Africa. It added that
only innovation through increasing R&D expenditure and good governance can sufficiently drive sustainable economic growth and development on the continent.
According to the paper, African countries need to strengthen and build their R&D capacity while ensuring the effectiveness of their government to achieve sustainable economic growth.
Recognizing this, the Nigerian Content Development and Monitoring Board (NCDMB) in 2017 organised its maiden edition of R&D Fair and Conference to engender stakeholders' participation.

Developing Products for the Oil & Gas Industry 
Basically, R&D activities in Nigeria have not always had product development as a focus, rather they were aimed at publishing for promotions by the members of the academic environment. Presently, through the effort of the NCDMB, some oil and gas companies, on their own, pursue product development, either to cut down cost or to enhance their services by using local materials.
Patrick Oba, the Director of Planning, Research and Strategies at NCDMB said: "The R&D culture as designed by NCDMB appears to be new within the country.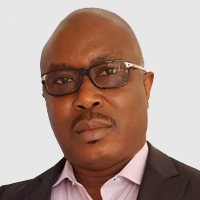 by the members of the academic environment.
"We felt that we needed to shift a bit towards the key aspects of product development and commercialization, so as
to create a culture where people earn money not just from salary paid to academic staff, but earn money from their patent right
and also add to the economic development of the country.
"So, it is actually new as a culture, and we have been trying to pass the message across, to get it entrenched into the consciousness of Nigerians," Oba added.

He admitted that the model was not entirely novel, but was only previously pursued on a small scale by a few companies who had individual goals.
"There are companies on their own who have been pursuing product development, in order to increase some of their activities within the oil and gas industry, either in terms of saving cost or enhancing some of their services through the use of locally available materials. But the approach wasn't across the nation.

"So, it is an uphill task for us to change the narrative; but I must admit that the response from companies have been encouraging. We know that it is a battle that we are going to win, if we follow it conscientiously", he added.
In 2017, the NCDMB launched its intervention into the R&D space with the  maiden edition of the R&D Fair. The event provided an opportunity for inventors to display their products. Oba noted that several products caught the attention of the Board, one of which was a particular machine that could transform plastic waste into petroleum product.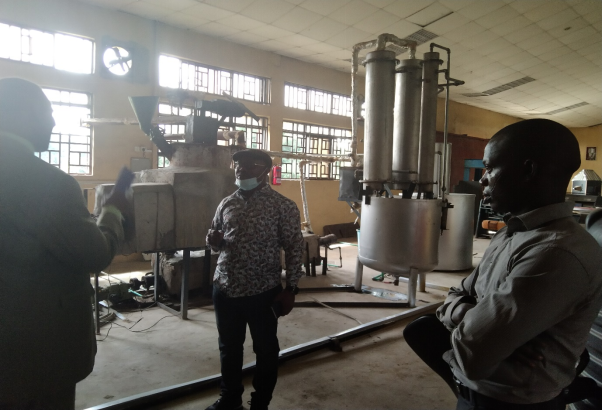 "It's common knowledge that Nigeria generates about 2.5 million tons of plastic waste annually. Now, that's a huge feedstock there that needs harnessing;
but let's not see it as though we intend to have a new source of fuel that will compete with crude oil", Oba noted.
Other products the board is pursuing include: hydropneumatic generator, which he believes will help the country address the problems of air pollution associated with the use of petrol-powered generators which are common in the country; the use of local materials for bio-remediation activities in the creeks.
He said that the Board will work collaboratively with the National Petroleum Investment Management Services (NAPIMS) and the oil companies operating in the country to create an R&D budget, so that when the Board is interfacing with the oil companies they know there is a budget line called R&D.  Oba added that
$50 million R&D fund, which the board has made available for R&D, may look big, but "in reality it is very tiny, especially when compared to about $600 million that  Petrobras gets annually
as budget".
He bemoaned the lack of fund which was unlike India and other countries where blue chip companies pay about 2 percent to the government to support R&D; adding that part of the template of the Board on R&D is to seek support from multilateral organisations for R&D.
He said, "from every research we have done, from every information that we have, and from every indication that is available to us,
the oil companies within the country – whether indigenous or international oil companies in the country – do not have R&D budgets that are operated within the country.
"What you see that oil companies use to support research work in institutions, are drawn from CSR budget. That is a task that we must do, not just with the oil and gas companies, but with NAPIMS, because it is NAPIMS that approves all of that expenditure in that aspect," the Research boss quipped.
Further, Oba opined that
R&D is very important for the country in order to produce processes and products that will aid production of crude and gas at competitive rates,
stating that contrary to the argument of some people that local content increases the cost of doing business; it actually reduces cost in the long run. 
Commenting on the global trend of energy transition and net-zero goals, he said that the country should be worried, because there will not be foreign direct investments (FDI) towards fossil fuel projects in the country anymore,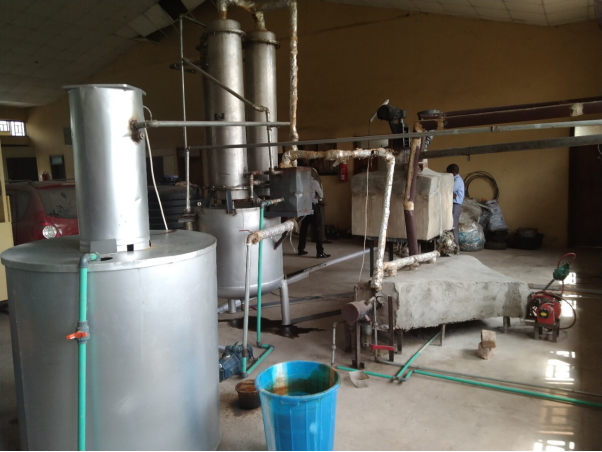 if that persists. He, however, noted that local content will be key in determining how the country survives, which will be largely hinged on local technological development – an offshoot of R&D. 
As a follow up to the 2017 fair, he informed that
the board is planning to hold a hybrid of R&D Fair and Conference probably by June,
which will be held in line with the Nigeria Centre for Disease Control (NCDC) and the World Health Organisation (WHO) Covid-19 protocols.
 
In-Country Domiciliation of R&D
Under the Section 36 of Nigerian Oil and Gas Industry Content Development (NOGICD) Act, oil and gas companies operating in the country, are required to submit a brief of 5-year R&D plan showing the research they will carry out, stating the volume, monetary value, location of the research and its outcome.
Speaking on this, Abdul-Malik Halilu, the General Manager of Research, Statistics and Development at NCDMB said, "We are taking advantage of section 36 of the NOGICD Act to enforce compliance and we have a second dimension to it.
"The Act requires that oil companies submit a brief of 5-year R&D plan, indicating the research they will carry out, the volume of transaction in terms of dollar value, where the research will happen, but most importantly, the outcome of the research. So, there is a template for that and the IOCs are complying.
"The interesting thing to note is that even the indigenous producers –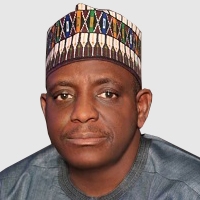 our marginal field operators – are beginning to have R&D plans, which is very, very fundamental, and the values run into hundreds of millions of  dollars.
"So, we have that template; it is part of the R&D reporting requirements. And it is one of the statutory requirements they must submit to us every six months.
"The other leg of the interventions we are having is on the back of major EPC contracts. There has to be R&D plans. And our focus on such R&D plans is to build infrastructure, because big EPC projects give us the leverage to also bring in big ticket items for R&D."
According to him, "Part of the success stories we have achieved so far is NLNG Research Centre in Port Harcourt that will handle the NLNG operations.
"We also signed off on R&D programs with Shell in respect to establishing a subsea R&D training centre. And we intend to do that across all operating companies that have major EPC contract(s). That way, we are able to build requisite capability around infrastructure.
"And then, the ultimate is that we will drive utilisation of those centres from the monitoring perspective. So,
we expect to see significant traffic in terms of R&D projects; in terms of details that will come out of those centres; in terms of new products, as well as processes and developments
that will come out of those centres," he noted.

Capacity Building: Catching Them Young
In November 2020, the NCDMB  demonstrated an endearing leadership  in its drive to deepen R&D in the country's oil industry with its new partnership with Enactus Nigeria for the implementation of its local content development program – the Nigerian Content Science and Technology Innovation Challenge (STIC).
The Nigerian Content STIC is an enterprise development program designed to challenge students of all accredited Nigerian tertiary institutions to stretch their ingenuity and apply science & technology to create home-grown, innovative, and technologically-driven business solutions that address some of the country's pressing everyday problems, accelerate reverse-innovation and create wealth, while also providing job opportunities for the growing numbers of the unemployed in Nigeria.
The programme is also structured to provide opportunity for the successful applicants to experience top-of-the-range personal and professional development through a mentorship program integrated into the project implementation.
"The main vision was to engage the innovative and thinking community in creating new solutions and product for the industry.
We felt this was left out; as such, we started having innovators come through. Through it, we have seen a lot of products that we can incubate," said Dr Ama Ikuru, Director of Capacity Building at NCDMB. 
He continued, "STIC is focused on the universities, using the proven Enactus model. They've been promoting innovation amongst universities. They have the structure, mentors, and guides to help develop ideas.
"This year, we are at the stage where we have 15 people at the zonal level. We will support them in rolling out the products."
According to him, over time, the type of jobs available today has evolved into something different from what obtained in the past.
"So,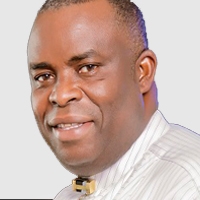 our capacity building programme and guideline are designed to produce skills that are required by the industry.
"Till date, we have trained over 10,000 Nigerians but the industry uptake has been very slow. We have trained Petroleum Engineers, Geoscientists, Mechanical Engineers too. We are keeping pace with the demand of the industry.
"I will say that, we are developing more sophisticated skills, more equipped and competent people for the industry
"Fresh graduates, vocational training for non graduates, and specialized training for industry workforce. With the recent upgrade we introduced, it's to make artisans meet the requirement of the industry".
He also confirmed that NCDMB have put in place a 60-20-20 training model, in which 60 per cent of the Board's and industry's training resources and efforts is devoted to providing young Nigerians with specialized skills they need to secure employment.
Dr Ikuru added that trainees of the Board are provided with qualitative skills and international certifications that will position them for
employment within and outside Nigeria. Twenty percent of the training is geared towards improvement of the productivity of already employed personnel while another 20 percent of spend on training is used for trainings on soft skills."
Citing the instance where indigenous firms rose to the occasion and kept the oil industry running during the Covid-19 lockdown, he reported that
a key outcome of the Board's human capital goals is that Nigerians now successfully operate fields divested by multi-nationals, needing no foreign intervention whatsoever.
He added that the Board intends to continue and to sustain that trajectory by creating more avenues for training.
"We have plans to turn some government technical colleges into world class hubs in order to turn out competent people. We are also working with a number of faculties in the universities to provide equipment and support research works. These collaborations are being done to meet the mandate of the Board on capacity development," Dr Ikuru said. 
The
Board is also working closely with members of Oil and Gas Trainers Association of Nigeria (OGTAN) in order to have some industry's critical skill sets transferred to the younger generation
by experienced professionals. Vocational schools and members of Council for the Regulation of Engineering in Nigeria (COREN) among others groups are equally harnessed to pursue the Board's in-country targets for various vocations, without neglecting global standards. A key feature with all the training is that, they come with on-the job training (OJT) and entrepreneurship.

NOGTECH Hackathon
Issues around pipeline vandalism, crude oil theft, inadequate domestic utilization of gas resource as against a continued flaring of the same have been on the front burner for years in Nigeria; but the right policies are beginning to spur the quest for new technologies and innovations in order to put these maladies to rest.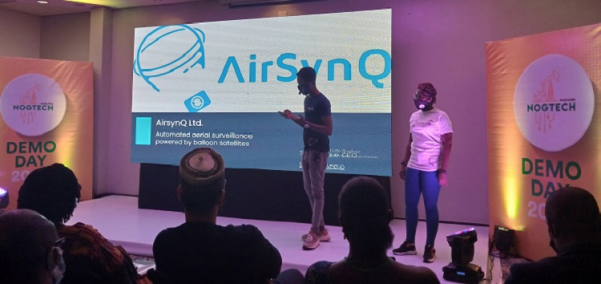 Locally-engineered solutions have the propensity to last very long and make a better business sense when compared to expensive imported technologies.
Targeting bright innovative minds through the Nigerian Oil and Gas Technology (NOGTECH) Hackathon, the NCDMB has created a platform for the Nigerian youths to show their capacity to solve myriads of challenges in the nation's oil industry through research and innovative solutions. 
The Board, earlier in July 2020, received applications from 630 startups who pitched their various solutions, after which only 15 finalists were selected from the pool. After a 3-day hackathon where their solutions were examined, five key solutions were selected as winners. They include: Gricd Mote, Fuel Intellisense, Home Fort, AirsynQ and Kiakia Gas 360. 
Each received a cheque of US$10,000 equity-free grant and proceeded to participate in a 3-month incubation programme during which they got workspace, expert mentors, global partners and market access to the nation's oil and gas industry, ensuring they become commercial and investor-ready. 
When these technological solutions are successfully developed, deployed and mass produced, they have the potential for adding immense value to the country's oil and gas Industry, and by extension, to the nation's economy. It will also be a boost for the proliferation of home grown technologies which would create job opportunities for the teeming youth population.
Speaking with Majorwaves Energy Report,  the  team leader of Homefort Energy, Opeyemi Owosho said an angel investor gave his firm a grant of additional $5,000, noting that it is a clear market vindication and acceptance of the technology as things are going favourably. 
"An angel investor approached us, we got a US$5,000. By Monday or Tuesday that should hit our account.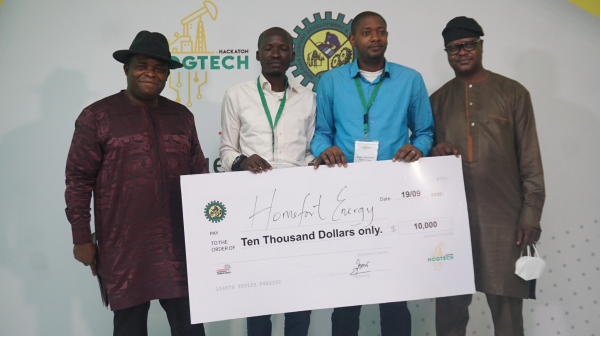 I think our decision to introduce the smart meter to this maiden model, so users can know when they run out of gas, is a smart one.
So far so good, the market has vindicated our action," he said.
A large percentage of low-income Nigerian households who cook with biomass, kerosene and other forms of less environmentally-friendly fuels constitute the ready market for Homefort's innovative technology. The youth-led indigenous firm invented the device to make access to cooking gas easier by deploying digital innovations and a pay-as-you go model towards LPG consumption.
The "paygo" model is a proprietary smart meter which is retrofitted to cooking gas cylinders. And because the meter is IoT enabled,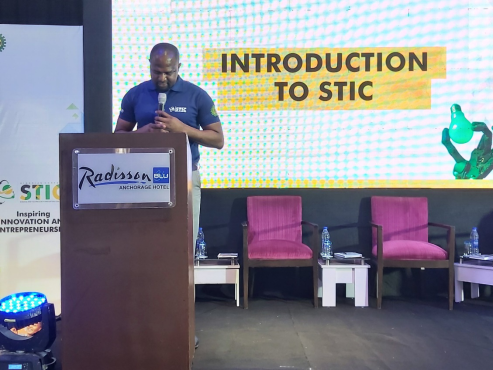 "the gas cylinder can be remotely monitored to obtain accurate information on the volume of customers' gas left in order to deliver fresh pre-filled cylinders to customers before they run out of supplies".
An interesting feature with the device is that when the unit bought is exhausted, the meter locks in the gas within the cylinder until a new account is bought.
Explaining further, Owosho said: "basically, when you come to us, we onboard you after payment of the yearly subscription. The payment is done on our app, which you have to download first. We are automatically notified and delivery of the complete unit to your home is done afterwards.
Right there from your downloaded app, you can see what volume of gas you are consuming; we can also tell when your gas runs out.
But the idea is that we do not even want you to run out of gas."
Also speaking, Tayo Sadique the team leader of AirsynQ said that his firm currently has two potential customers, but their present challenge has to do with fabricating a demo.
AirsynQ had put forward a solution that seeks to tackle the age-long problem of pipeline vandalism through an artificial intelligence-based pipeline vandalism detection system.
Sadique said, "The customer is looking for our product demo, and we are making efforts to get round it. It's important to note that helium gas is a bit expensive currently. A single tank goes for about N500,000 and we need three tanks to fulfill this demo request. So, we are working on something."
He explained that after the execution of the product demo, his team will plan with the customer for a one-month pilot project where the customer will be footing the bill for operating the product and then pay some amount per day for using it.
Discussing avenues for the application of the product, he said the novel solution could be scaled up into some kind of maritime and coastline surveillance equipment.
Benefits from successful trials and eventual use of the innovation would cut down on kidnapping, oil bunkery, pipeline vandalism, border porosity and other security challenges confronting the country.
According to the tech savvy inventor,
the indigenous firm has had several conversations with the military and they have agreed to a product demo also.
If successful, the technology will be adopted for use in combating insurgency and carrying out unmanned surveillance.
Giving a description of the technology, he said it is more like a billion balloon aircraft, which generates leaks independently; so, there is no need for rotor blades and the likes. The design gives the balloon its ability to stay in the air much longer than a conventional object, such as an aeroplane.
According to Sadique, the current product is engineered to stay afloat for up to 30 days. This enables the product to collect data which will be transmitted to a ground station, and from the ground station it is reported in real time  to the client. 
Speaking further on the economic benefits of the product to the country, he said. "in terms of savings to the economy, Nigeria currently loses US$9 billion annually to pipeline vandalism. Using our technology for just pipeline vandalism can reduce that figure by over 50 percent"; adding that
if it is adopted across the nation for pipeline surveillance, it will generate around $200 million revenue yearly.
On his part, Kufirre Ebong who leads the Fuel Intellisence team presents a technology which aims to improve transparency and accountability in filling stations across the country.
He said,
"Our innovation helps filling station owners curb theft and also have full overview of their filling stations or whatever is left in their underground tanks.
It also captures all the ongoing transactions, keeps a log, and an inventory of everything that has happened. Eliminating sharp practices eventually saves money and posts more income at the end of the day."
He noted that the product, which can be used at flow stations, filling stations and refineries costs about $300 to produce in-country as against the imported version which goes for about $1,000 and is being used by some companies in the country to monitor their dispensers.
He, however, bemoaned the difficulty the firm is facing in trying to find a foreign company which manufactures the protocols used by the fuel pumps in the country in order to test the designed product.
"Testing the product has been challenging, because we've not been lucky with having access to the protocol document of the dispensers of most of  the filling stations in spite of several attempts with the overseas manufacturers.
"To say the least, this hasn't been easy but we may have finally landed the right protocol and should be testing it in a short while", Ebong quipped.

What Next?
Scaling the developed and tested products from STIC, NOGTECH, and projects identified from the R&D Fair of the NCDMB has a huge potential on the country's Gross Domestic Product (GDP).
It comes with the propensity to generate employment, expand the knowledge base of Nigerians in the industry, and by extension, the academia;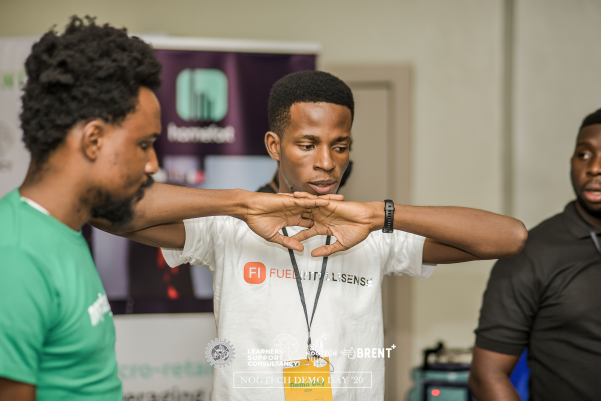 it will also entrench the culture of R&D and move the country closer to its industrialisation goals, while providing service to other linkage industries, attracting investment and earning foreign exchange from export to neighbouring African states.
While making the best of its available human capital, locally, one would expect to see collaborations between Nigeria's experienced human capital who currently ply their trade in the North Sea, the United States and other places with a high concentration of skilled personnel and their tech savvy Nigerian-based young researchers.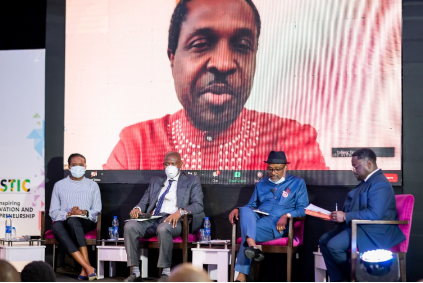 Whether in the capacity of mentorship or in a healthy competition, that interphase between the growing youth population and the fast-paced professionals based overseas is necessary and should be explored. 
Alluding to Dr Ama Ikuru on building capabilities, more schemes to proliferate internship programmes where practical exposure is guaranteed should be floated. A good example is the internship programme being championed by Shell and the Petroleum Technology Association of Nigeria (PETAN).
A multiple of similar schemes by other IOCs will change the terrain and produce indigenous professionals with such concentration of highly skilled work force which will be unrivaled across Africa and other places.   
The Board is developing the oil and gas industry and hopefully, Nigeria will achieve major milestones on its industrialization quest through R&D, as well as capacity building in accordance with its 10-year roadmap.
From the Board's antecedents, Nigerians should look forward to a continued rise in indigenous participation which aims at increasing local content to 70 percent; creating 300,000 jobs from industry activities; and retaining US$14bn in country from the US$20bn annual industry spend.