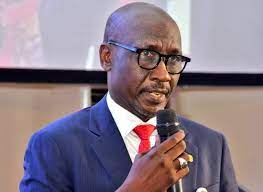 Energy Transition is About Creating the Right Balance – Kyari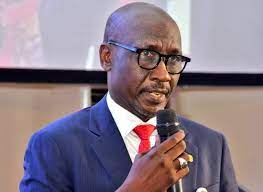 By Ikenna Omeje
The Group Managing Director of the Nigerian National Petroleum Corporation (NNPC), Mallam Mele Kyari, has said that energy transition is not about moving from fossil fuel to renewables, but about creating the right balance.
Kyari who stated this in his keynote address at the just concluded 2021 Nigeria Oil and Gas Conference and Exhibition, which held in Abuja with the theme "Fortifying the Nigerian Oil and Gas Industry for Economic Stability and Growth", said that the country needs to monetize every resource that is available today, to create the resource that will create the future for the country and the oil industry.
According to Kyari, oil will help the country to create wealth while there is opportunity for the country to operate in the gas space, stressing that the focus of the NNPC is to deepen gas monetization for both domestic consumption and export.
He noted that the notion that fossil fuel will fizzle out by 2050 and the world will be dealing with renewables is not true, adding that the forecasts of the Organisation of Petroleum Exporting Countries (OPEC) and other key organisations in the oil industry have shown that even by 2050, there will still be demand of about 100 million barrels.
While lamenting the lack of investment in the exploration and production of oil, Kyari averred that for Nigeria as an energy resource dependent country, oil will remain relevant to the country beyond 2050.
"For us as a developing country, energy resource dependent country, we know for sure that beyond 2050 that oil will be relevant for us. Today, we are deficit of infrastructure, power and so many other things. There are so much work going on, but the facts remain that there is deficit here," he said.
"As we all know investment has gone down 30 percent. So, those outcomes will show up probably in the next 3, 4, 5 years, when we realize that the lack of investment of today will manifest in that practical sense and in our inability to meet demand that is required of the oil and gas industry. This will happen and before something happens, there is something we can do as industry."
Kyari said that with all the engagements around electric vehicle, 2050 carbon zero objective and lack of easy access to credit facility, post reality will jump up in the next five years.