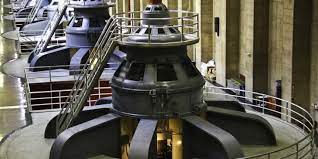 By Ikenna Omeje
Energy analyst and public affairs commentator, Adetayo Adegbemle, has commended Mainstream Energy Services Limited for Willingness to invest N19 Billion in Yola Electricity Distribution Company (YEDC).
The Federal Government had in November 2013, unbundled and privatised the Power Holding Company of Nigeria (PHCN). The privatisation which turned 8years in November 2021, saw all the old PHCN Region Offices  evolve to new management Distribution Companies.  The old Yola Regional Office was  taken up by new core investors, Integrated Energy Distribution and Marketing Limited.
However, within months of acquiring Yola  Disco, IEDM "were forced to declared a force majeure on the ground that it was impossible to operate and access the assets of the electricity distribution firm in the North-east due to the Boko Haram insurgency".
As a result, Yola Disco was returned to the Federal Government as a "Department of the Ministry of Power".  For close to 6years, no investor was interested in investing in the company, until the management of Mainstream Energy Services expressed willingness to float Quest Electricity Nigeria Limited to invest in Yola Disco for N19 billion.
"So, it must be said that their willingness to float Quest Electricity Nigeria Limited to invest in Yola Disco for N19bn (Nineteen billion Naira), with further Performance Improvement Program investment of N28bn (Twenty-eight billion) is definitely an uncommon business bravery in the face of security and economic hopelessness," Adegbemle said.
"With the process itself having taken almost a year to conclude with the Bureau of Public Enterprise and the Labor Union, it is hoped that Quest Electricity coming on board as new core investors of Yola Disco would bring succor for Nigerians in the North East, and the bravery of QENL to make such investment in the face of hopelessness would ultimately pay off."
The official taking over ceremony was billed for November 8, 2021; 8yeara after other 10 Distribution Companies have been sold off.
The operational and financial performances of Yola DisCo had not been encouraging. For instance, the 2017 fourth-quarter power sector report by the Bureau of Statistics (NBS)  showed that  Yola Disco, registered the least performance in terms of metering as at December 2017.
According to the released statistics, as at December, out of the eleven DisCos, Yola Disco metered 69,282 households out of a total of 293, 478 customers on its database, representing just 23.61 percent coverage.
It is hoped that the takeover by Quest will inject fresh ideas that will help turn the fortunes of the distribution company around.