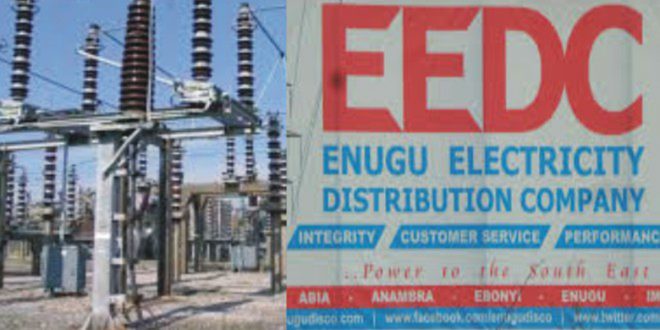 EEDC urges consumers' support for planned hike in electricity tariff
The Enugu Electricity Distribution Company (EEDC) has called on electricity consumers in Imo to support the company's proposed hike in tarrif in the country.
The Managing Director/Chief Executive Officer of the company, Mr  Okey Nwosu, made the call on Monday in Owerri during a stakeholders' consultation on the extraordinary review of the multi-year tariff order organised by EEDC.
Nwosu said that EEDC inherited liabilities when it took over power supply  in the southeast in  2013 and that the commission would need improved funding for better service delivery.
He urged consumers to support the proposal for tariff review, saying that the company relied on electricity tariffs for its revenue.
"The purpose of this engagement is to carry our customers along without whom we would not exist.
"We urge you to support the proposed tariff increase because we need more money to be able to serve you better," Nwosu said.
Also, the  representative of the Nigerian Electricity Regulatory Commission, Mr Emeka Onyegbule, thanked EEDC for realising the importance of customer satisfaction in business.
He assured consumers that the commission would not relent in carrying out its constitutional responsibility of regulating the activities of electricity providers with a view to ensuring that consumers were not over-charged and exploited.
"The relationship between EEDC and its customers is symbiotic and I commend them for carrying the consumers along in the planned tariff review.
"As a regulatory body,  we assure you that we are making sure that consumers are not overcharged and that they get real value for their money," he said.
The company's Chief Technical Officer, Mr Vincent Ekwuekwu, commended electricity consumers for their understanding, while pledging  improved services by the company.
He advised customers to switch to energy-saving bulbs in order to avoid energy wastage and ensure maximum use of available supply.
Ekwuekwu said that huge investment was necessary to meet increasing demand for customers' satisfaction.
"Imo as a whole draws supply from Egbu and extra fund is needed to fasttrack investment through acquisition of additional equipment, hence the tariff review," he said.
In a reaction, a customer, Dr Cajetan Ohiri,  frowned at the move to increase electricity tariff in the country.
Ohiri advised EEDC to find other ways of enhancing its revenue, saying that the present economic reality in the country made the planned hike unacceptable to electricity consumers.
Another consumer, Mr Emeka Njoku, however, advised other consumers to focus on solutions to challenges of power rather than mere complaints about poor power supply in the country.
According to him,  more can be achieved with improved synergy between EEDC and its customers.