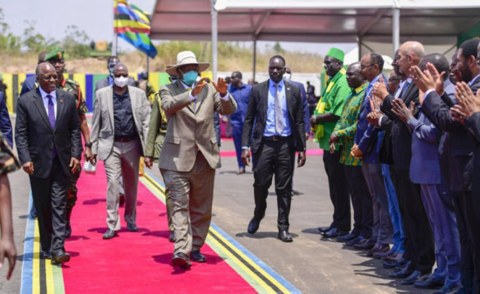 East Africa: French, Chinese Oil Firms Seals Controversial Pipeline Deal With Uganda,Tanzania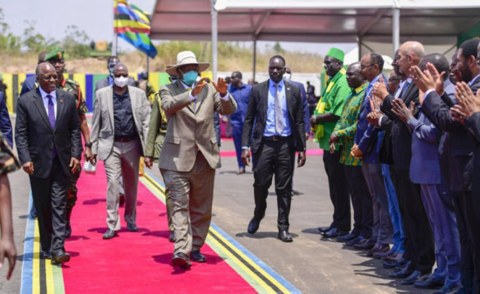 Daniel Terurngwa
The Ugandan and Tanzanian governments have signed a series of agreements with oil companies Total of France and the Chinese National Offshore Oil Corporation. The deal paves the way for the construction of a pipeline to carry crude oil from Uganda to a Tanzanian port on the Indian Ocean.
French and Ugandan environmental action groups have confirmed they will continue legal action against the project which they claim will cause major human and environmental problems.
The 3 billion euro project led by Total and the Chinese National Offshore Oil Corporation provides for the management of oilfields in the Lake Albert region in Uganda's west, and proposes pumping the crude to the coast across Tanzania via the East African Crude Oil Pipe Line (EACOP).
According to a joint press release within the week, the latest agreements signed by Ugandan President Yoweri Museveni and his Tanzanian counterpart Samia Suluhu Hassan mean that "all outstanding issues related to the EACOP Project have been amicably resolved".
On 1 March, more than 250 local and international organisations addressed major banks in a letter calling upon them to refrain from financing "the longest heated crude oil pipeline in the world".
The letter cites "extensively documented risks" including "impacts on local people through physical displacement … risks to water, biodiversity and natural habitats; as well as unlocking a new source of carbon emissions".
The two French organisations, Survie and Friends of the Earth, along with StopEACOP and several Ugandan environmental action groups, have already launched a legal campaign to prevent the construction of the pipeline, or at least to oblige Total to ensure that the project will not have an irreversible human or environmental impact.