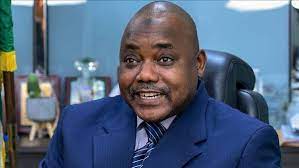 DPR Receives About $500m Investment Proposals for Gas Network Infrastructure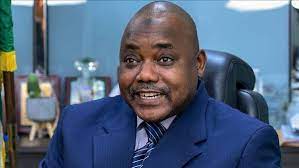 By Ikenna Omeje
Following the launch of Nigerian Gas Transportation Network Code (NGTCN) in 2020, the Department of Petroleum Resources (DPR) says it has received about $500 millon gas development investment proposals.
The Director of DPR, Engr. Sarki Auwalu, disclosed this at an interactive session with the media to mark the first year of operationalising the network code in the country.
Auwalu said that strict implementation of the NGTNC has improved investors confidence in the evolving domestic gas market, adding that it has helped to grow Nigeria's gas market coverage with a pricing regulations now in place.
The NGTCN was inaugurated on Aug. 10, 2020 by the Minister of State for Petroleum Resources, Chief Timipre Sylva. It is a specialised set of rules developed by the DPR to guide the implementation of a fair and non-discriminatory open access for gas transportation in Nigeria.
"Confidence of investors across the domestic gas value chain has shown positive trend through specific requests for DPR's support for gas supply to the tune of over 500 million standard cubic feet per day and for investments of over $500 million," Auwalu said.
"The network code investment areas that the DPR has received proposals on include power generation, ammonia for fertiliser, methanol plant and domestic liquefied natural gas.
"Others are virtual pipeline systems, new gas hubs and the establishment of a Nigerian Gas Trading Exchange."
Auwalu also noted that the NGTNC has also improved domestic gas market linkage between downstream demand points and upstream gas supply opportunities, adding that the construction of gas pipelines across the country and the increased investment brought by the NGTCN would create job opportunities for Nigerians.
The code is a contractual framework between the gas transportation network operator and gas shippers that specifies the terms and guidelines for operation and use of the gas network.
It aims to provide open and competitive access to gas transportation infrastructure and would help to grow gas infrastructure, expand gas utilisation, curb flaring and provide codes to standardise gas value chain in line with global best practices.
The NGTNC is part of the legacy reforms of the current Federal Government administration led by President Muhammadu Buhari, and targets to expand domestic gas-to-power, gas-to-industry, gas-to-manufacturing and mitigate the challenge associated with gas flaring in the country.