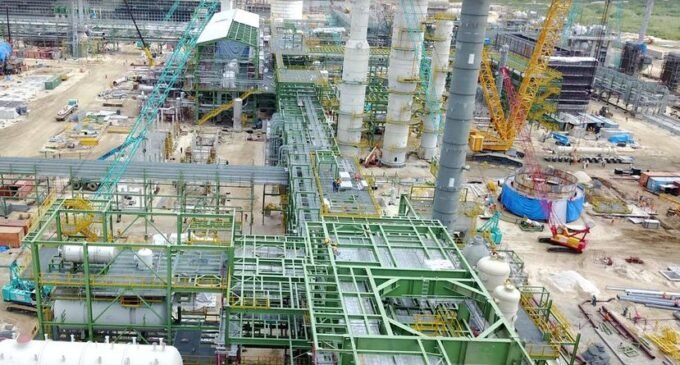 Dangote Refinery to Come on Stream Early 2022 –Director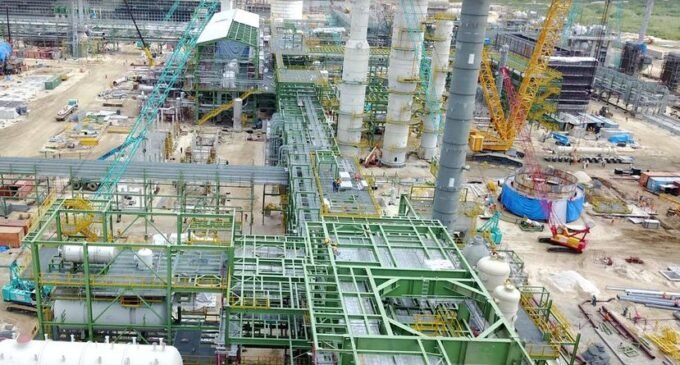 By Ikenna Omeje
The Executive Director of Capital Projects and Portfolio Management at Dangote Group, Devakumar Edwin, has said petroleum products from the company's 650,000 per day refinery in Lagos will hit the market by early 2022.
The plant, was previously set to come on stream in 2020, but the completion of construction work was later shifted to the end of 2020 with operation expected take off early-2021.
However, speaking in an interview with Arise TV, Edwin said that the earlier completion and products production date could not be met due to the outbreak of Covid-19 pandemic, which resulted in lockdowns and restrictions of movement in various countries that delayed the shipment of equipment from abroad.
In November 2020, the group said its refinery had reached 80 percent completion; engineering and construction were 100 percent, and procurement was 98 percent ready.
He said the group has gone ahead with the construction schedule and that by end of 2021 it would have achieved mechanical completion and proceed with the inauguration in December.
"As you rightly said, it's a 650,000 barrels per day refinery and it is much larger than the existing capacity within Nigeria. And this is the largest single-train refinery in the world," Edwin said.
"We had hoped to complete at the end of last year and start the commissioning early this year, but as you know, the impact of the COVID-19 had a major impact on us.
"We are receiving goods manufactured in the US, Europe, China and India and almost all the four countries were affected by COVID.
"So, our equipment deals got delayed and because of the movement restrictions, the shipping got delayed and the construction engineers also got restricted.
"So, now, we have gone far ahead with the construction schedule and by the end of this year, we will have mechanical completion and we start the commissioning by December this year. So, we expect the products to start coming out early next year."