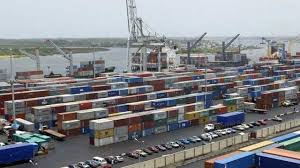 Customs impeding NPA's efforts in Apapa – Bala-Usman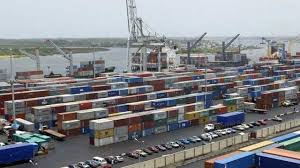 Daniel Terungwa
The Managing Director of the Nigerian Ports Authority, Hadiza Bala-Usman, has blamed the Nigeria Customs Service (NCS) for frustrating the NPA's efforts towards decongesting the Apapa port.
Bala-Usman claimed that the Customs are yet to acquire scanners to inspect cargo at the port, since President Muhammadu Buhari's approval in 2008.
The NPA Boss, in a recent interview with ThisDay said, "The NCS also referenced that the scanners are not off the shelf. They are manufactured specifically for their requirement, and the approval was given when Kemi Adeosun was the minister of finance. I remember the meetings we had with Kemi (Adeosun) as minister of finance (she resigned in 2018).
"This was how many years ago? They still have not acquired the scanners. She submitted that memo to FEC for approval, and in 2021 the scanners have not been delivered. I have been pushing Col. Ahmed Alli, and they say it will be ready this year."
Aisha Bala-Usman suggested a high level of corruption and lack of transparency of Customs as the cause for the delay in acquiring the scanners and clearing of cargo.
"We have this running battle with Customs that, overtime, cargo just remains in the port. We have had to move almost a thousand containers to Ikorodu for Customs to auction, now Ikorodu is full. Customs have still not auctioned, and the terminals now will be full because you have overtime cargo.
"Ideally, if cargo is overtime, you quickly check it, take it, and auction it, and that is gone, but they seem to have a cumbersome process. I have written to the CG Customs. He said the process would require a gazette. I have told him that it's interesting Customs is quick to auction vehicles; seized vehicles are auctioned on time. But containers on random items, they are not excited to auction them."
She admitted that the NPA could not force Customs and other agencies operating at the port to do their job; "while we have synergy, we also have the challenge of operating on different wavelengths," she added.