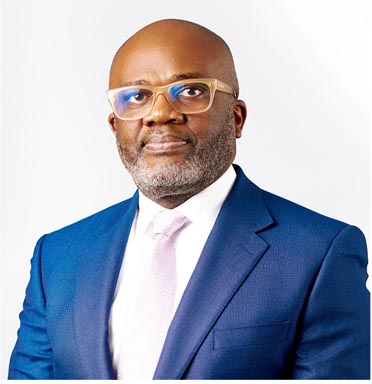 The Managing Director/Chief Executive Officer of Eroton Exploration and Production Company, Ebiaho Emafo, has identified insecurity as the major challenge confronting indigenous operators in Nigeria's oil and gas industry. He stated this while speaking with an online news source at the just concluded Nigeria Oil and Gas Conference, which was held in Abuja in July. Emafo said that vandalisation of flow lines and the export line occur mainly because they are easy to access by vandals, noting that at a point, indigenous operators experienced losses in excess of 30 percent.
In the area of gas, he asked the government to build infrastructure to aid the transportation of gas from the point of production to areas of utilisation, so that operators can be able to sell their gas and make return on investment. "Security is a great challenge for all the indigenous operators. Anybody within the swamp or land region is susceptible to security challenges. You have vandalization of flow lines and the export line because it is easily accessible. At a time, we experienced losses in excess of 30 percent, but now it ranges between 20 and 30 percent of our daily production. In value terms, we were losing about 20,000 barrels of crude a day. Some operators produce as much as 20,000 barrels per day and that is a viable business for them. If you are losing 20,000 barrels of crude per day, it severely impacts your cash flow and the return on your investment. So, if the Government is able to fix the security along the export lines, we will be able to realize our full production potential and that will bring significant returns to the business and Nation.
"In the area of gas, government needs to create infrastructure to transport the gas that we produce to the areas of utilization so we can have bankable opportunities where we are able to sell our gas and make returns on our gas investment. At the moment, we are restricted in terms of ability to sell our gas in terms of limited infrastructure and that is across board. "Again, security poses another challenge, as there are frequent shutdowns of the export line which occurs because of the oil spills that come as a result of the intrusions on the line by vandals. Sometimes, when the line is down, we are not able to produce neither oil nor associated gas. This year we have lost about 24/25 days of production because of sabotage on the export line. In addition, we have the attendant environmental challenges that come as a result of the pollution caused by the acts of sabotage and vandalization on the pipelines. Statistics show that most of the leakages and spills are as a result of vandalism and or illegal bunkering. This could naturally invoke a sense of grievance amongst the host communities who are unfortunately saddled with the negative effects of the pollution caused by vandals which could create a difficult environment for us as business to operate in. We have however worked closely with our Communities to ensure that issues like this remain contained as we continue to enjoy a good working relationship with them," he said. Emafo, however, said that the indigenous operators  are working on the possibility of an alternative crude evacuation line due to the current challenges they are facing, which he is hopeful would significantly reduce crude theft and improve production uptime from the operators' asset.
Speaking on the contribution of indigenous players in the exploration and production of crude oil in the country, he said that indigenous operators' contribution has moved from 10 percent to about 21/22 percent contribution to the country's daily production. Although, that is below the 30 percent aspiration of the Nigeria National Petroleum Corporation (NNPC) at a time, he said that the indigenous operators are growing their production capacity.
In his words, "Indigenous producers have contributed significantly towards exploration and production in Nigeria. We used to contribute about 10 percent towards Nigeria's total oil production, today that contribution has moved to about 21/22 percent. The aspiration at a time by the Nigerian National Petroleum Corporation,
NNPC, was for indigenous producers to contribute 30 percent of the total daily production, we are not there yet, but we are consistently growing our production and I am sure within the near future, we can attain that target, which has been more or less requested for by NNPC."
On the Federal Government's planned reduction of its shares in Joint Venture Assets from about 55 to 40 percent, he said: "While government participation is good, sometimes for business, working outside the confines of normal government bureaucracy could also be beneficial, as there would be the opportunity to progress at a faster pace with a higher level of efficiency. We expect that with the proposed divestment of Government's equity, there could be resurgence in investment and hopefully maximization of returns on investment for all stakeholders. The NLNG model serves to buttress this expectation which to date remains a reference point for balanced public-private participation in business."
Emafo said that the right way to do it is for the Federal Government to give existing equity holders Right of First Refusal, adding that it naturally makes sense as there always exist the risk of stakeholder having conflicts if too many equity holders exist on one particular asset.
On award of oil blocs, he noted that awarding oil bloc should be a priority for the government. According to him, it is a huge opportunity that the government could leverage on to generate revenue and create employment, but was averred that beyond awarding oil bloc, the passing of the Petroleum Industry Bill (PIB) is very necessary. He said that uncertainty can be a disincentive for investors as it limits one from predicting and projecting their returns, which is why the passing of the bill would ultimately improve the ease of doing business in the oil & gas space in the country.
Emafo frowned at the way the oil and gas industry in the country is overburdened with multiple taxation, fines and levies, saying that it makes it difficult for operators to plan and called on the government to streamline the process and roll out clear policies.
"The whole industry faces this challenge. Inconsistency and duplication of relevant policies and levies could be a problem. Typically, any business needs to be able to plan within a known regulatory and compliance framework which would then form the basis for your companies cost of operations and attendant revenue profile. Planning becomes difficult if the business is burdened with multiple levies from different agencies and uncertainty in policies. Government should work towards streamlining the process and roll out clear policies and harmonize roles and responsibilities of government agencies so as to create an enabling environment for business to grow," he said.