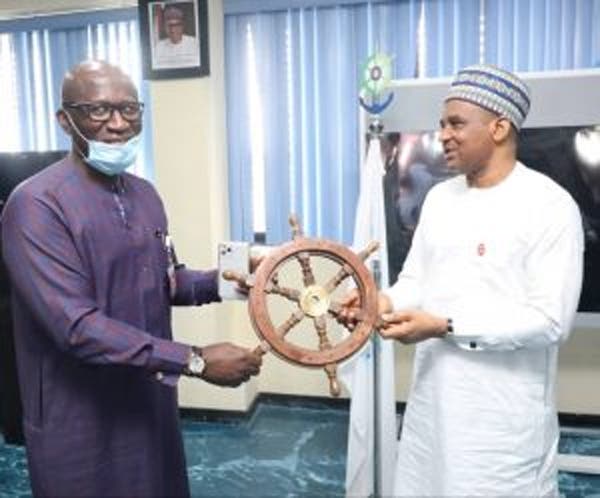 Crude Affreightment: NIMASA revives move to change Terms of Trade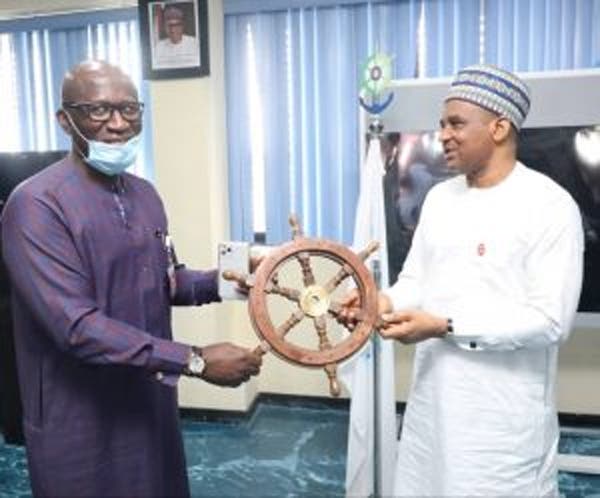 Daniel Terungwa
The Nigerian Maritime Administration and Safety Agency (NIMASA) has reinforced efforts to change the Terms of Trade for the affreightment of Nigerian crude oil from Free on Board (FOB) to Cost Insurance and Freight (CIF).
This was made known by the Director-General of NIMASA, Dr Bashir Jamoh when he received a delegation from the Nigerian National Petroleum Corporation (NNPC) led by the newly appointed Group General Manager, Crude Oil Marketing Division, NNPC, Sir Billy Okoye.
Jamoh, on behalf of NIMASA, appreciated NNPC Group for accommodating the Agency's interests in transactions where the maritime regulator relied on data from the national oil company.
The Director General stated that, "Since 2018, NIMASA has championed move for a change in the Terms of Trade with regards to transportation of Nigerian crude oil, from FOB to CIF to ensure greater benefits for the country from its oil resources.
"A technical committee involving NIMASA, NNPC and other stakeholders would be set up to develop a template for the desired change, with workable timelines," he said.
He commended the synergy between NIMASA and NNPC Group, noting that 70% of the agency's revenue comes from sale of crude.
The DG revealed that the Maritime Intelligence Unit recently established by the Agency is part of efforts to ensure a proactive approach to security in waters that belong to Nigeria.
Sir Billy Okoye, in his speech, declared that NIMASA was a "critical stakeholder in the business of crude oil sale."
He said his goal was to get the two agencies of government interfacing more closely with each other to resolve challenges and ensure seamless movement of crude and petroleum products in the country.