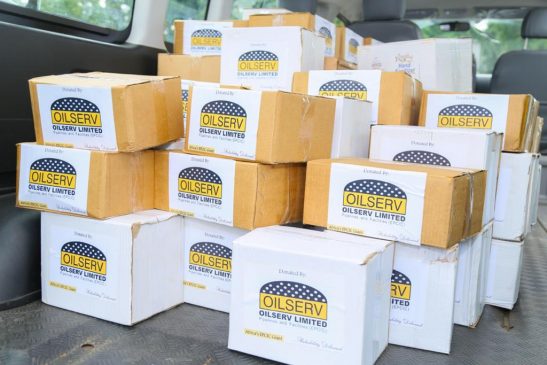 COVID 19: Oilserv Donates Medical Supplies to Enugu State Government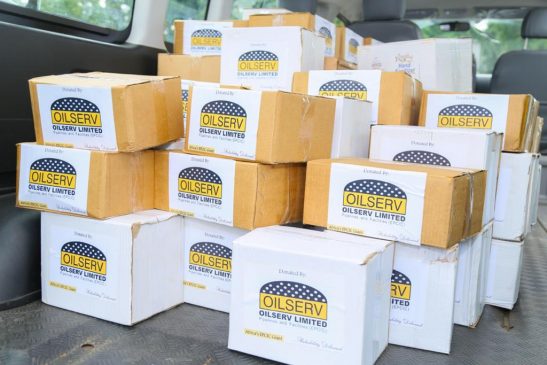 Nigerian engineering, procurement and construction (EPC) giant, Oilserv on Friday August 7, donated medical supplies and Personal Protective Equipment (PPE) to Enugu State Government and people, in furtherance of the Group corporate social responsibility initiatives and support in the fight against Covid-19 pandemic in the state.
This gesture is sequel to the Oilserv Group donations and support to host communities in Abia and Rivers States, in the fight against the pandemic and to provide palliative to the teeming populace, to help cushion its effect.
The donated items, which were received by the Governor, His Excellency, Gov. Ifeanyi Ugwuanyi at the Enugu state Government house, were presented by Oilserv Boss; Engr. Emeka Okwuosa.
The items donated include: Disposable Face Mask 3-PLY Flu Virus Dust Protection (20,000pcs); FFP2 FDA Approved Mask (400 nos); Nitrile Protective & Disposable PVC hand glove (10,000 nos.); Transparent Medical Face Shield (200 nos); Disposable Non-woven Protective suit made with breathable film (200 nos); Neutral Infrared Thermometer (50 nos); and Facial and Temperature Monitor Facial and Temperature Monitor / Camera with Accessories and Brackets (1 nos).
Others were: COVID-19 Rapid Test Kit (200 nos); Alcohol based hand sanitizer (70ml) – 500 nos; Alcohol based hand sanitizer (125ml) – 360 nos; Alcohol based hand sanitizer (500ml) – 120 nos; Alcohol based hand sanitizer (5 Litres) – 60 nos; and Antiseptic liquid handwash (600ml) – 180 nos
Oilserv commended the governor on his indefatigable effort and determination to keep Enugu State safe at this time of COVID-19 pandemic.