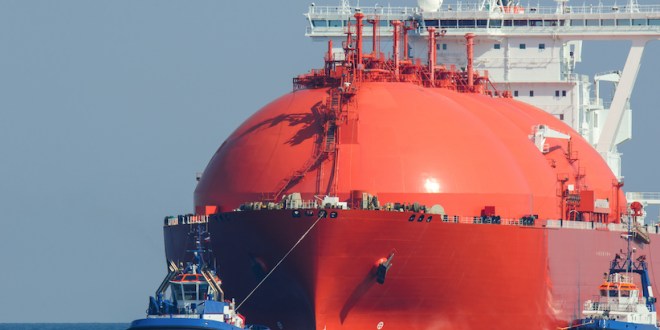 COMMENTARY: The dynamism of LNG world in 2020s
There are indications that the world of Liquefied Natural Gas, LNG, is set to become more dynamic in the coming years. At present, Australia has overtaken Qatar as the world's largest exporter of LNG on an annualised basis.
In a document sent to The Daily, Chief Executive, EnergyQuest, Dr Graeme Bethune, stated: "In sending overseas, an estimated record 77.514 million tonnes (Mt) of locally produced LNG in calendar 2019, Australia edged out former No. 1 LNG export titleholder Qatar, expected to produce 75Mt in 2019."
"The 2019 Australian LNG exports were more than twice those of the United States, the world's other fast-growing LNG producer. The US Energy Information Administration expects the US to have exported 34.3Mt in 2019. The Australian contribution came from across all three now fully established LNG hubs at Karratha in Western Australia, Gladstone in central Queensland and Darwin in the Northern Territory – home of both the Ichthys and Darwin LNG projects.
"Total Australian 2019 LNG shipments were up by 11.4% on 2018, primarily due to the growth in production from the Ichthys project, operated by Japan's INPEX. Western Australian production was steady on 2018 and Queensland production was up by 8.2% to 22.4Mt, with both APLNG and QCLNG operating at close to full capacity."
However, much dynamics are expected on completion of Nigeria's LNG Train 7, as the Nigeria LNG Limited (NLNG) has already taken the Final Investment Decision (FID) for its Train 7 Project, which will increase its production by 35 per cent and its competitiveness in the global LNG market.
This decision allows the expansion to increase the capacity of NLNG's six-train plant from the extant 22 Million Tonnes Per Annum (MTPA) to 30 MTPA, with the award of contracts for the engineering, procurement and construction activities to follow the closure of bank and Export Credit Agency (ECA) financing, and the finalization of some key supporting commercial agreements expected in early 2020. The actualisation of the Train 7 Project comes as NLNG celebrates 30 years of its incorporation and 20 years of safe and reliable operations since exporting its first LNG cargo in 1999.
NLNG is an incorporated Joint Venture owned by four Shareholders, namely, the Federal Government of Nigeria, represented by Nigerian National Petroleum Corporation (49%), Shell Gas B.V.  (25.6%), Total Gaz Electricite Holdings France (15%), and Eni International N.A. N.V. S.àr.l (10.4%).
According to Tony Attah, MD/CEO of NLNG, "Train 7 is the crux of a growth agenda which will ensure the Company's position as the 5th major supplier of global LNG is maintained, increasing value to its Shareholders and other stakeholders, as well as further reducing the gas that would otherwise have been flared, in fulfilment of its vision of 'being a global company, helping to build a better Nigeria."
Before now, the top 10 producers of LNG were Qatar, Australia, Malaysia, Nigeria, Indonesia, Algeria, Russia, Trinidad &Tobago, Oman and Papua New Guinea.
With relatively low oil prices, many gas-rich nations are investing in LNG than in the past, apparently to generate additional foreign exchange and create many multiplier effects, including jobs for their citizens.