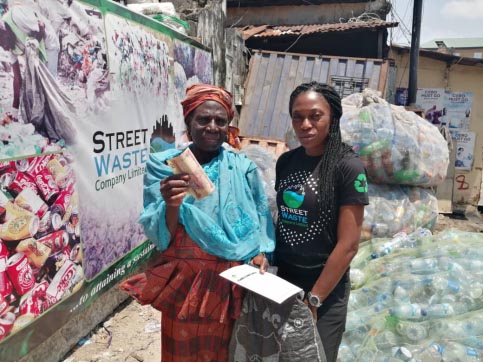 Christmas: Street Waste Company to feed 1,000 Vulnerable People in Obalende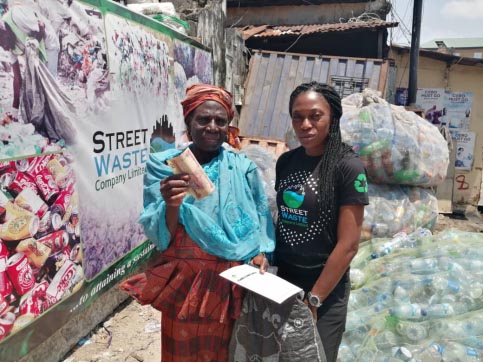 By Jerome Onoja 
A waste management company, Street Waste Company Limited (SWCL), is making plans to feed 1,000 vulnerable people in Obalende area of Lagos, Nigeria as a way to put smiles on their faces in celebration of the coming Yuletide.
The project tagged, "Operation Feed 1,000 People in Obalende" is targeted at supporting low income earners in Obalende by providing them with food items like beans, rice, noodles and live chicken.
The co-founders of the company, Olusegun Idowu and Omoh Alokwe disclosed this in a chat with Majorwaves while calling on corporate organisations, especially those that operate in environmental sphere within and outside of the state, to support them and take advantage of this project to reach out to the people as part of their Corporate Social Responsibility (CSR).
Street Waste Company is a form of social interface with core focus on waste disposal to protect marine lives. It also consults with organisations on waste management.
It is noteworthy that Lagos State, the nation's commercial capital generates about 2,250 tons of plastic wastes daily. That comes to a total of 821, 250 tons of waste annually!
As part of its CSR, the company annually organizes what it calls, "Lagos Waste Recycling Programme" , which is endeared towards advocacy with people – trying to influence a change in their attitude – as it relates to waste disposal and recycling.
The company which could not hold the annual Lagos Waste Recycling Programme this year due to the outbreak of Covid-19 pandemic, recently embarked on a community outreach programme in Obalende. Idowu said the aim of the outreach programme is not just about waste management, but also to eradicate poverty in line with the goal 1 of the United Nations Sustainable Development Goals (SDGs).
He noted that the aim of the community outreach was to empower people, especially women and young people, by creating job opportunities for them in the area of waste management.
According to Alokwe, in addition to creating job opportunities for women and young people, the outreach programme in Obalende is also about creating awareness on the economic benefits of proper waste disposal.
She informed that the company reached out to about 400 underprivileged people including women, elderly people and youths in its recent outreach to Obalende.
The company which sees its waste recycling as a social venture spends more on its social activities than it even makes in return from waste recycling, has partnered with Lagos Waste Management Agency (LAWMA) and Food and Beverage Alliance (FOBA).
Street Waste Company Limited, registered under the Company and Allied Matters Act, is an environmental and waste management company on a mission to create a sustainable environment through consultations, environmental assessments and audits; as well as waste recycling, advocacy, partnerships and collaboration.