Chevron Nigeria Appoints new Communications Manager
Chevron Nigeria Appoints new Communications Manager
NEW APPPOINTMENT
Chevron Nigeria Limited (CNL), operator of the NNPC/CNL Joint Venture has announced the appointment of a new Communications Manager in its Policy, Government and Public Affairs Department (PGPA). He is Mr. Victor Anyaegbudike.
Chevron News: Energy Transition: Chevron Targets Investment Around Gas, Hydrogen Development
ABOUT MR. VICTOR ANYAEGBUDIKE: Chevron 's Nigeria new Communications Manager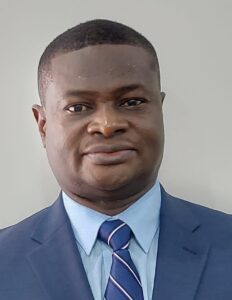 Until his appointment, Mr. Anyaegbudike was the External Communications Coordinator for CNL.
Victor holds a Bachelors degree in Mass Communication from Enugu State University of Science and Technology, and a Masters degree in Mass Communication from the University of Nigeria, Nsukka.
He joined Chevron in 2007 as a Field Communications Representative, and has held positions of increasing responsibility in his Chevron career including Senior Communications Representative, Communications Coordinator (PGPA Field Operations) and External Communications Coordinator.
Mr. Anyaegbudike replaces the former Communications Manager, Sola Adebawo, who retired from the company recently.
 Also read: Majorwaves Managing Editor, Jerome Onoja Okojokwu-Idu, Wins Chevron/PAU Award
ABOUT CHEVRON NIGERIA:
Chevron is one of the largest oil producers in Nigeria and one of its largest investors.
In Nigeria, CNL operates under a joint-venture arrangement with the Nigerian National Petroleum Corporation (NNPC) for the onshore and offshore assets in the Niger Delta region.
Chevron also has extensive interests in multipartner deepwater operations. We operate the Agbami Field, one of Nigeria's largest deepwater discoveries. We also have a nonoperated interest in the Usan Field.