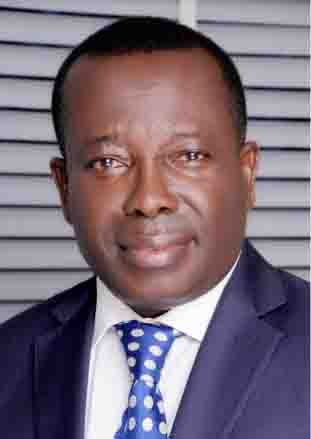 Charkin Maritime Academy Port Harcourt Obtains NBTE Accreditation, Admits Cadets Through JAMB/UTME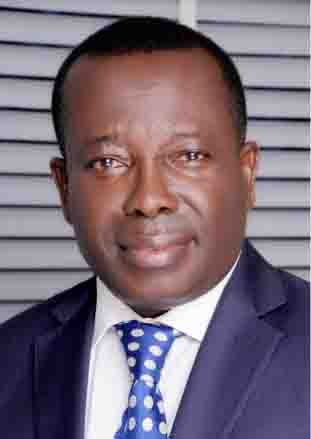 By Daniel Terungwa
Charkin Maritime Academy Port Harcourt, an institution dedicated towards building human capacity in the Maritime, oil and gas industries has obtained accreditation by the National Board for Technical Education (NBTE) and is now admitting cadets through the Joint Admission and Matriculation Board (JAMB).
The Chief Executive Officer of the Academy, sir Charles Wami made this known recently in an exclusive interview with Majorwaves Energy Report. Wami stated that the recent feat was a manifestation of the Institutes' drive for excellence to bridge the human capacity gap in both the Maritime and Oil and Gas Sectors.
"Our quest to produce qualified and highly skilled Maritime professionals without compromising local and international standards aided the NBTE and JAMB accreditation process.
"It took us over three years to prepare before the accrediting body came for inspection and auditing in 2019.
We had to meet certain equipment level, human resources and other standards. The audit team were amazed with the kind of initiative they saw." he stated.
Charkin Maritime Academy Port Harcourt has come a long way from initially conducting short programmes to the commencement of Diploma programmes in Marine Engineering and Nautical Sciences among others, having been accredited by the National Board for Technical Education (NBTE) in 2019.
With its state-of-the-art facility located on East-West road in Port Harcourt and another within the main campus of the Rivers State University of Science and Technology, Port Harcourt, the academy joins other foremost maritime institutes in Nigeria to contribute significantly towards filling the local capacity deficit in the sector.
Presently, it is the only academy and training outfit in Africa which offers the Azimuth Stern Drive (ASD) simulator training.
Sir Wami said the academy has reached a Memorandum of Understanding with some foreign companies to provide 12 months mandatory training on board to cadets after their class room work.
"Through a good number of unique courses, we have made it possible for companies, community leaders, government agencies to key in and build human capacity in the industry.
"Our dream is to market our Nigerian Seafarers. We have MoU with some foreign companies that will provide 12 months Sea time mandatory training on board the ship to cadets after their classroom work. The companies might meaningfully engage outstanding students and give them jobs to serve the world."
The recent introduction of some core courses by the training centre has helped ease the hassles of traveling abroad to acquire certain certifications as nearly 95 percent of those products in the maritime and the oil and gas Industries are obtained in Charkin Maritime Offshore Training Centre.    
Worthy of note is the newly introduced ASD Training, which includes a variety of rare courses such as; Basic Azimuth Stern Drive (ASD) Tractor Tug, Advanced Azimuth Stern Drive (ASD); Tractor Tug, Advanced Ship Handling, Basic Mooring Master/Loading Master, Advanced Mooring Master/Loading Master, Basic Open Waters/Restricted Waters Pilotage; Advanced Pilotage, Mooring Master/Loading Master Refreshers and Pilotage Refreshers all of which are offered within a 3-5 days duration.
Other courses offered by the academy are; Dynamic Positioning (basic, advanced and the technical programmes) which is a computer-controlled system to automatically maintain a vessel's position and heading by using its own propellers and thrusters, Well Control Training, an online programme with accreditation by the International Well Control Forum (IWCF); Basic Offshore Safety Induction and Emergency Training (BOSIET), NCCW and others.
Charkin Maritime Academy also boasts of a Welding and Fabrication School with modern equipment for effective learning. The school is accredited by the International Welders Forum, (IWF) and Nigerian Institute of Welders (NIW).
According to the CEO, the institute has the approval of the Nautical Institute of London to conduct mini training on nautical courses.
"We have approval from the Nautical Institute London to conduct mini training on nautical courses. They are not in-country courses, it's a five-day training, on the fifth day, the participants will sit for the examination. The examination is conducted online by the Nautical Institute of London. As soon as they finish the examination, they'll get their results immediately, the same way it is conducted anywhere in the world."
He therefore called on government agencies, oil and gas companies and other stakeholders involved in human capacity development in the maritime, oil and gas industry to look inwards in training their employees or students rather than sending them abroad to undergo same courses which are obtainable in Nigeria at affordable costs, as this would save capital flight and in the long run boost the economy of the country.