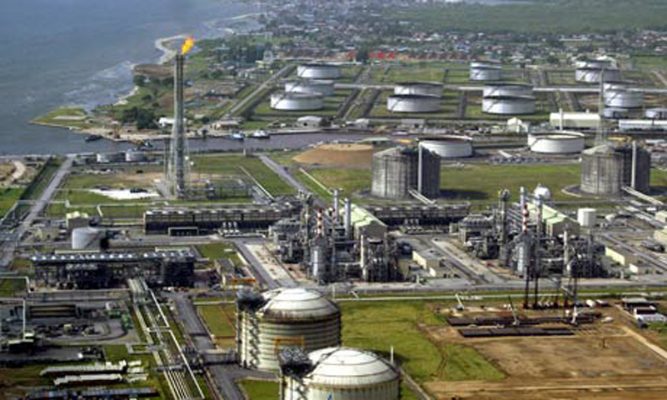 Bonny Light faces stiff competition at market
Lagos — Nigeria's number one crude grade, Bonny Light currently battles for market share at the international market, according to traders.
Reports say the grade is facing a decline in demand, adding that Azeri Light, a grade produced by Azerbaijan, a landlocked country in the South Caucasus region of Eurasia at the crossroads of Eastern Europe and Central Africa is now being preferred.
The Bonny Light has over time, become one of the preferred at the international due to its low sulphuric content.
Traders now swapping Bonny Light for Azeri Light could be because the later has almost same API gravity and sulfur content as the former.
While Azeri Light has 34.8° API gravity and 0.15% sulfur, Bonny Light has 33.4° gravity and 0.16% sulfur.
Aside almost matching quality with Bonny Light, there is currently a strong supply of Azeri Light at the market due to its lower price.
Traders say Nigeria has about 40 to 50 unsold cargoes due to a drop in demand, confirming state oil company, NNPC's statement on Thursday.
Qua Iboe was last offered at dated Brent plus $2.00 and traders say they expected it to be sold at a lower price.
Generally, OPEC crude grades, likewise those of non-OPEC have faced lower demand and price crashes since the virus outbreak in February.