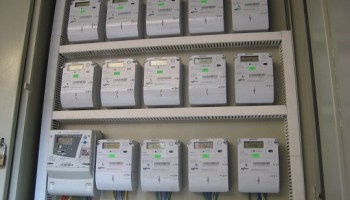 ANED CALLS FOR ZERO IMPORT DUTY ON METERS
By Ikenna Omeje
The umbrella body for power Distribution Companies, Association of Nigerian Electricity Distributors (ANED), has called for zero import duty on meters.
In a Press statement on Sunday, the Executive Director, Research and Advocacy of ANED, Chief Sunday Oduntan said, "There is an urgent need for the Government to intervene so that there will be more meters available to be installed."
Oduntan said that some of the Meter Assets Providers (MAP) companies who have been given permits to provide meters to customers, have the capability to install 3,000 meters daily for the DisCos if the meters were available. "These are separate companies but DisCos support MAP and we want them to succeed. There should be zero percent import duty on meters. The high import duty at the ports is killing the power sector."
He absolved the DisCos from blame, regarding the slow process being witnessed by DisCos customers on the provision of meters. He also noted that by the Nigerian Electricity Regulatory Commission (NERC) MAP regulation implementation of 2019, the responsibility to provide meters now reside with MAP companies.
He assured that the provision of meters will make customers happy and eliminate challenges associated with estimated billing method, which has been affecting the DisCos' revenue collection drive.
The ANED spokesperson added that if the Federal Government does not intervene in import duties on meters, the NERC order that DisCos should provide meters for all electricity customers by 2023, may not be feasible.
The DisCos were to present 1.023 million meters for testing in the first phase of MAP scheme which began in May 2019, according to the Nigerian Electricity Management Services Agency (NEMSA), which is responsible for testing and certifying meters in the country.
However, as a result of high import duty and the impact of COVID-19 pandemic, only 273,000 meters have been tested and certified by NEMSA while about 750,000 others are yet to be deployed by MAP firms appointed by the DisCos to install meters.