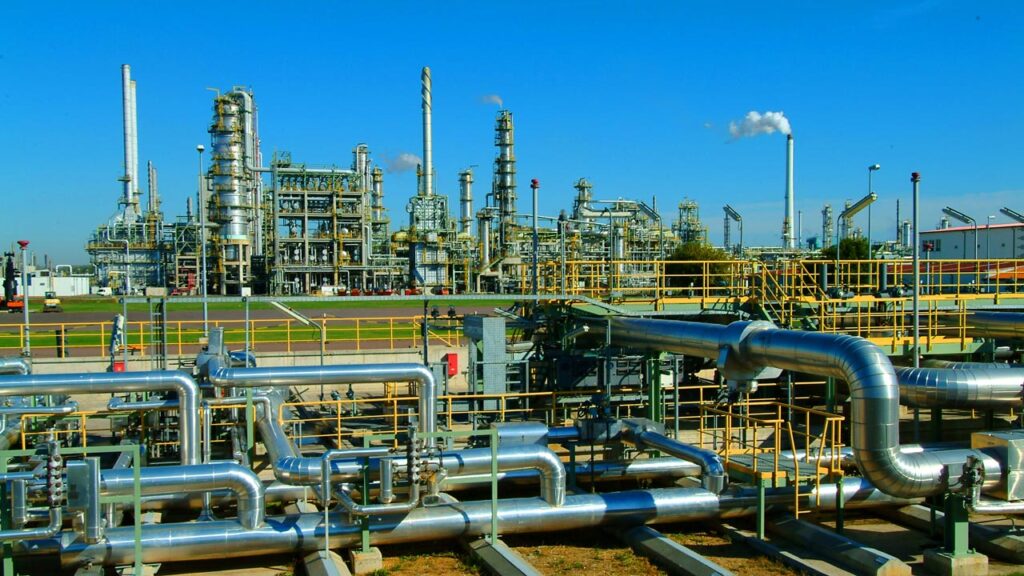 Analysis: Modular refineries as pathway to boosting Nigeria's refining capacity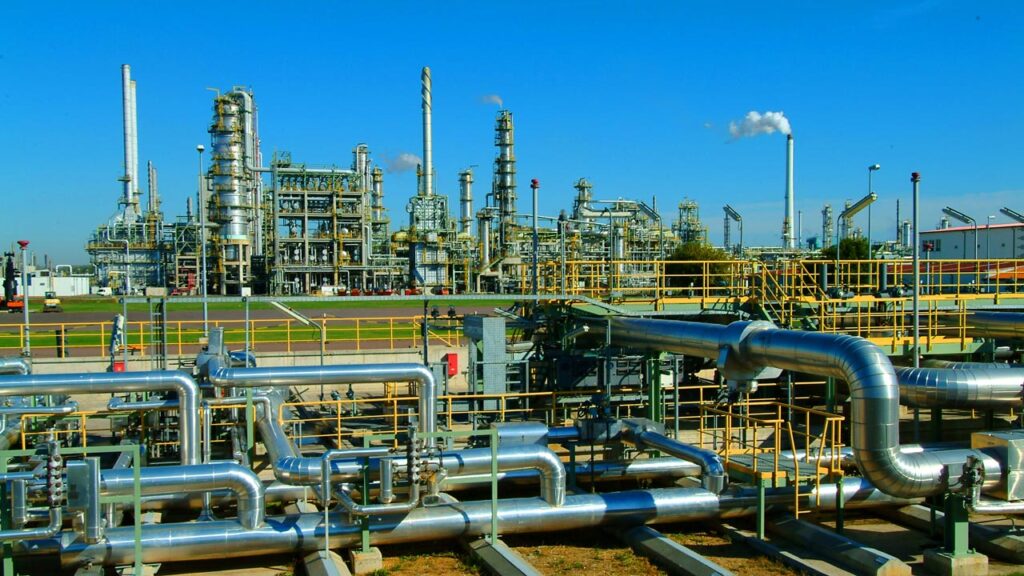 By Ikenna Omeje
Nigeria for over two decades have been importing virtually all the petroleum products used in the country, as a result of the sorry state of the country's owned four refineries located in Kaduna, Port Harcourt and Warri. These refineries have been performing abysmally due to years of neglect, mismanagement and pillage, leading to the country wasting billions of naira yearly on fuel importation. A deliberate policy to support more investments in modular refineries by the government can help the country address this waste of resources. With a population growth of 2.7 percent, the need for investments in modular refineries to meet local demand and save the country foreign exchange challenges cannot be overemphasized.
The country's owned refineries made a total loss of N406.62 billion in 2017 and 2018, the Nigerian National Petroleum Corporation (NNPC) latest audited financial statements revealed. It is heart-wrenching that the Kaduna Refinery and Petrochemical Company Limited did not generate any revenue in 2018, but incurred a total cost of N64.68 billion, comprising N24.69 billion direct cost and N39.99 billion administrative expenses.
Speaking recently in favour of modular refineries, the Vice-President Yemi Osinbajo said: "If the refinery is left in the hands of the government, it will continue to experience the same problem it is experiencing now. I do not think that it is the business of the government to run the refinery. It should be the business of the private sector, which is why we are trying to focus on assisting the private sector to develop modular refineries."
According to Proshared.com, "By way of definition, a modular petroleum refinery is a process plant for refining crude oil that is engineered and constructed on largely skid-mounted structures. Each skid contains an section of the entire process plant and through interconnecting piping the component skids are linked together to form an integrated operable process plant at the site. A modular skid unit houses a process system within a frame so that the system can be transported easily. The modular process skid offers a high level of quality control, efficient use of space and pre-delivery testing to ensure ultimate functionality. Modular refineries are usually available in capacities ranging from 1,000 to 30,000 barrels per day (bpd)."
Modular refineries have become the way to go for developing and underdeveloped countries across the world because they are cost effective, easy to manage and run.
In its Petroleum Product Import and consumption report, the National Bureau of Statistics (NBS) said the country imported 5.6 billion litres of petrol in Q2 and 5.09 billion litres in Q3 2019 . The bureau stated that the country imported 354.7 million litres of Liquefied Petroleum Gas (LNG) in Q2 and 429.38 million litres in Q3 2019.
Further breakdown of the report showed that the country consumed 4.9 billion litres of petrol in Q3 2019, compared to the 5.18 billion litres consumed in Q2, which indicated a decrease of 1.09 billion litres in consumption in 3 months. The volume of petrol imported into the country in September in the year under review, stood at 1.46 billion litres, dropping from 1.64 billion litres in August and 1.99 billion litres in July 2019. The report also showed that the importation of Petrol reduced by 9.13 percent, while the importation of LPG (Cooking Gas) increased by 21 percent.
In February 2018, the NNPC said it had spent $5.8 billion on fuel imports since late 2017, as it combated a fuel shortage that had left people queuing for hours at filling stations and hobbled an already-struggling economy.In a statement, the corporation said: "The corporation's intervention became necessary following the inability of the major and independent marketers to import the product because of the high landing cost which made cost recovery and profitability difficult."
Also, in March this year, NBS in its Foreign Trade Statistics for the Fourth Quarter of 2o19 said the country spent N1.713 trillion on the importation of petrol, in 2019. The NBS revealed that the amount the country spent on fuel import in 2019 declined by 41.9 per cent from N2.95 trillion spent on the import of the commodity in 2018. According to the NBS data, fuel import accounted for 10.1 per cent of Nigeria's total import in 2019, compared to 22.4 per cent recorded in 2018. In addition, the report noted that PMS import accounted for 66.9 per cent of the total of N2.56 trillion spent on fuels and lubricants. The report noted that total imports stood at N16.96 trillion, appreciating by 28.8 per cent from N13.17 trillion recorded in 2018.
Low refining capacity had for years compounded the problem of fuel subsidy. Early in September while speaking on recent removal of fuel subsidy, Minister of Information and Culture, Lai Mohammed disclosed that the nation spent N10. 413 trillion on fuel subsidy in the last 13 years (2006-2019).
The Minister said, "The cost of fuel subsidy is too high and unsustainable. From 2006 to 2019, fuel subsidy gulped N10.413trillion. That is an average of N743.8 billion per annum.
"Government can no longer afford to subsidize petrol prices, because of its many negative consequences. These include a return to the costly subsidy regime. With 60% less revenues today, we cannot afford the cost.
"The second danger is the potential return of fuel queues – which has, thankfully, become a thing of the past under this administration. The days in which Nigerians queue for hours and days just to buy petrol, often at very high prices, are gone for good. Of course, there is also no provision for fuel subsidy in the revised 2020 budget, because we just cannot afford it."
But the Federal Government seems to be getting it right with its current push for investments in modular refineries. For instance, the Nigerian Content Development and Monitoring Board (NCDMB), is involved in modular refineries and has equity investments in Waltersmith modular refinery, Azikel modular refinery and Duport modular refinery. Waltersmith which is located in Ibigewe , Imo State, is a 5,000 barrels per day (bpd) modular refinery. Azikel in Gbaran, Bayelsa State, is a 12,000 bpd, while Duport is a 2,500 bpd refinery, and is located in Egbakor, Edo State.
Speaking recently in Lagos when the Minister of Information, Culture, Lai Mohammed paid him a working visit, the Director, Department of Petroleum Resources (DPR), Sarki Auwalu said that with five built refinery plants across the country and seven in the making, the country will be a net exporter of petroleum products by 2022.
Auwalu who assured that the flow of import would reverse when the new refineries come on stream in the next two years, added that the feat would be achieved through the combined capacity of 375,000 barrels per day from 27 modular refineries, 650,000 barrels from the Dangote refinery and the 445,000 barrels from the government refineries. The statement by DPR Director, shows that more investment in modular refineries will not only help the country to meet domestic demand, it will make the country a net exporter of petroleum products, if not in the next two years, certainly in the near future.
As at September 2020, there were 27 valid refinery licenses issued to private companies in the country by DPR. Out of this number, the construction of two – OPAC refineries and Waltersmith refining and Petrochemical Company – have been completed. Dangote refinery is at 71 percent completion while the rest will be completed between 2021 and 2022, according to a document obtained by Majorwaves from DPR.
While encouraging private investors into refineries, the Deputy-Director at Emerald Energy Institute for Energy & Petroleum Economics, Policy, & Strategic Studies, University of Port Harcourt, Prof Chijioke Nwaozuzu, says that "Investors in modular refinery projects should not rest on their oars and expect government to secure and guarantee all the funding and inputs for their projects. They need to explore various sources of equity and debt financing, which may include multilateral and bilateral financial institutions, international equity markets, local capital markets, pension funds, mutual funds, insurance companies, international commercial and investment banks, local and international bond markets, suppliers' credit, specialized international energy funds, etc."
Investment in modular refinery will not only help the country, it will ensure quick return on investment for investors. In 2017 at stakeholders' in the oil and gas event, global consulting firm, Price Waterhouse Cooper (PwC) informed that setting up a diesel-oriented modular refinery in Nigeria could fetch investors five times their initial investment within two years and guarantee an operating profit margin of about 15 percent.
Importation of refined products has taken a huge toll on Nigeria's economy. It technically moved Nigerian jobs abroad, put enormous pressure on the naira due to foreign exchange and promoted corruption through subsidies, while encouraging product smuggling. To change the current situation, the Federal and state governments must make deliberate policies in the area of modular refineries to boost the refining capacity of the country, meet domestic demand and create jobs. With the deregulation of the downstream subsector, which is one of the right steps towards boosting the country's refining capacity, the coast is now clear for more investors to establish modular refineries in the country.