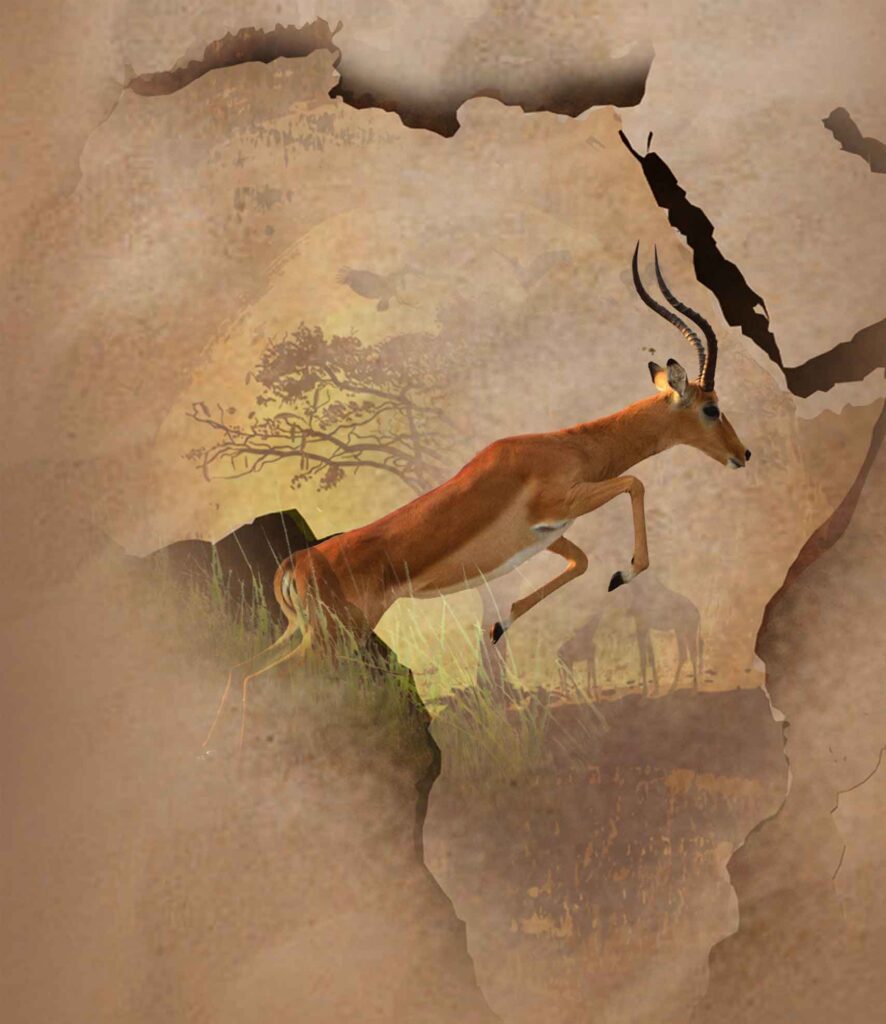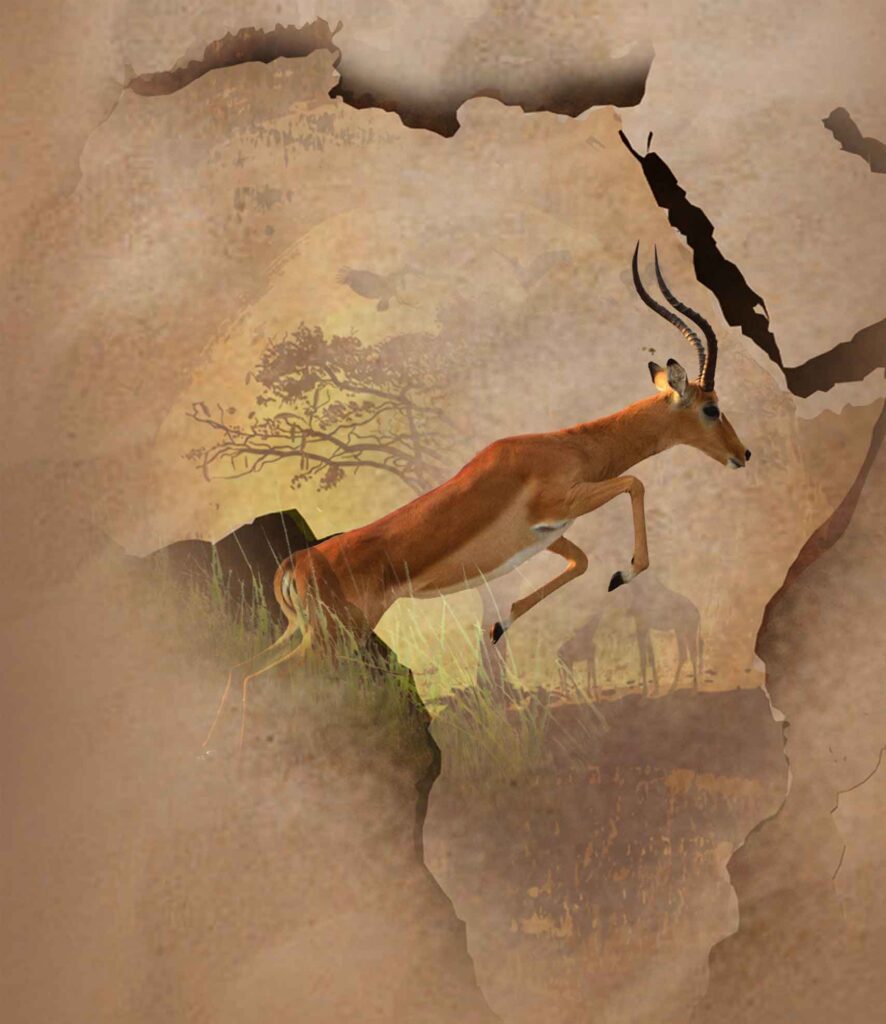 Gas is increasingly becoming a major driver of global industrialisation and Africa, despite her numerous challenges, has come to terms with this fact. The continent is today dotted with a number of gas projects, ranging from pipeline networks transversing countries, gas-to-power projects and liquefied natural gas projects among others. 
This article highlights Africa's quest to effectively utilise her gas resources for growth, the challenges and opportunities that are presented in the pursuit of this initiative. 

Africa appears to have awakened to the realization that gas plays a major role in economic development of any nation, as major gas projects have been launched in the continent, while many others are set to come on stream in a couple of months.
Gas consumption in Africa has been growing at a rate of about six per cent per year since 2000, while natural gas consumption in Africa, which was estimated to have been about 110 billion cubic meters in 2011, with Egypt and Algeria leading consumption totals and accounting for more than 70 per cent of the continent's total, has seen significant improvement over the last few years. According to the International Energy Agency (IEA) Africa's growing population and economic needs are currently being felt in natural gas markets as the continent becomes the third-largest source of global gas demand growth in 2019. The IEA, in its Africa Energy Outlook 2019, stated that in North Africa, gas already meets around half of the region's energy needs, but in sub-Saharan Africa, it has thus far been a niche fuel, while the share of gas in the energy mix is around five per cent, the lowest in the world.
There have been a series of major discoveries in recent years, in Egypt, East Africa — Mozambique and Tanzania; West Africa —Senegal and Mauritania and South Africa,
which collectively accounted for over 40 per cent of global gas discoveries between 2011 and 2018. These developments, the IEA noted, could fit well with Africa's push for industrial growth and its need for reliable electricity supply, constraining the expansion of more polluting fossil fuels. "Much will depend on the price at which gas becomes available, the development of distribution networks, including small-scale liquefied natural gas (LNG) distribution; the financing available for infrastructure and the strength of policy efforts to displace polluting fuels," the global energy body stated. In its projections, the IEA declared that Africa was gradually becoming a major player in natural gas as a producer, consumer and exporter, stating that
gas demand in Africa would likely double by 2040.
According to the IEA, the growth in production is considerably higher than the rise in demand, and Africa – led by Mozambique and Egypt – emerges as a major supplier of LNG to global markets. The IEA said, "Thanks to resource endowments and technology improvements, Africa has the opportunity to pursue a much less carbon-intensive model of development than seen in many other parts of the world. "The challenges and opportunities differ widely across a diverse continent. But renewables, together with natural gas in many areas, are poised to lead Africa's energy consumption growth as the continent moves away from the traditional use of biomass that currently accounts for almost half of final energy consumption. "With the appropriate policies to support a strong expansion of clean technologies and sufficient emphasis on energy efficiency improvements, Africa could be the first continent to achieve a significant level of economic and industrial growth with cleaner energy sources playing a prominent role than other economies in the past." Furthermore,
International Gas Union (IGU), in its 2018 Global Gas Report, stated that African gas consumption growth accelerated in 2017 to nearly seven per cent,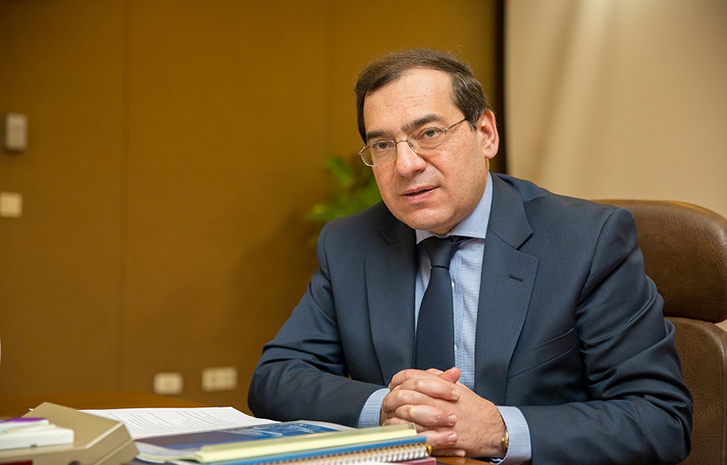 whereas consumption was flat from 2010-16. Given that majority of gas consumption in Africa comes from oil and gas producing countries, the report noted that 2017 growth reflects the economic recovery in those countries from rebounding oil prices. Production growth in Egypt, mainly from its West Delta region, the report said, enabled consumption growth of seven billion cubic meter (15%) overall, while domestic production growth in Egypt also helped to displace imports, which were down 1.7 billion cubic meters in 2017 after growing steadily since Egypt began importing LNG in 2015.
In Africa, production grew by nearly nine per cent through 2017, with growth from Egypt nine billion cubic meters (BCM), Nigeria four billion cubic meters, and Angola four billion cubic meters led in the region. The report identified Africa as one of the high-growth regions in the world, and it projected that consumption in the continent would increase by 3.5 per cent a year, or 170 bcm by 2040. Driving this growth is a number of projects expected in the continent in the coming months, as well as the already existing ones.  Leading this pack is the Nigerian Liquefied Natural Gas, NLNG, which recently took Final Investment Decision (FID) on its gas expansion project, the LNG Train 7 plant, with plans to increase the trains to 12 in the coming years.
The NLNG train 7 would boost the plant's facilities from 22 million tonnes per annum to 30 million tonnes per annum,
and the plant is scheduled to be completed by 2024. Nigeria's plans to build two additional LNG facilities — Olokola LNG and Brass LNG —are still on ground, and FID would likely be taken on these projects within the decade. Nigeria, in conjunction with Morocco, is also planning to build a trans-Saharan gas pipeline stretching from Nigeria to Morocco, with the aim of transporting gas from Nigeria's Niger Delta to the shores of Morocco, with the ultimate aim of supplying the commodity to Europe.  There's also the West African Gas Pipeline that transports gas from Nigeria to Benin Republic, Togo and Ghana among others, with plans to extend the pipeline to Cote d'Ivoire. Gas resources had also been identified in 14 countries in sub-Saharan Africa, with Nigeria accounting for 81 per cent of proven reserves, while several undeveloped fields in Mozambique and Tanzania account for 62 per cent of total contingent resources.
Mozambique LNG project, a state-of-the-art facility being built on the Afungi peninsula in Cabo Delgado province
to tap into the approximately 75 trillion cubic feet of recoverable natural gas said to lie in Offshore Area 1. FID was achieved in June 2019, and even with the change in operatorship happening with the takeover of Anadarko, this project is now running full steam ahead. Still in Mozambique, there is the Coral Floating LNG and the Rovuma LNG projects promoted by ExxonMobil. In addition, located offshore on the maritime border of Mauritania and Senegal, the
Tortue Ahmeyim project is a field development operated by BP, who had recently awarded TechnipFMC a large contract, between $500 million to $1 billion,
to build the FPSO unit to be deployed for phase 1 of the project. Total gas resources in the field are estimated to be around 15 trillion cubic feet. That gas will be exported as well as being made available in Mauritania and Senegal, according to BP, which is expected to provide economic boosts to the region as well as create local jobs. Phase 1 reached FID in 2018 in record time, while phase 2 and 3 pre-FEED (Front End Engineering Design) had commenced for the onshore facility, which is due to be ready for production in 2024. Another gas project is
the $30 billion Tanzania LNG liquefaction plant project, which is being promoted by Shell.
recently announced that construction would commence on the plant in 2022, with expected completion in 2028. Tanzania has estimated recoverable reserves of over 57.54 trillion cubic feet (tcf) of natural gas and the LNG export terminal would be built at Lindi in the south of Tanzania, near the offshore natural gas discoveries in deep water. The project will have capacity to produce 10 million tonnes per annum (MTPA) of liquefied natural gas. In addition, the East African Crude Oil Pipeline (EACOP), an oil export project designed to transport crude oil from Kabaale-Hoima near Lake Albert in Uganda to the Chongoleani peninsula, close to Tanga port in Tanzania is on the way. The heated pipeline (due to Ugandan crude's waxy nature) would be 1,443 kilometers in length with 216,000 barrels per day the expected flow rate per day.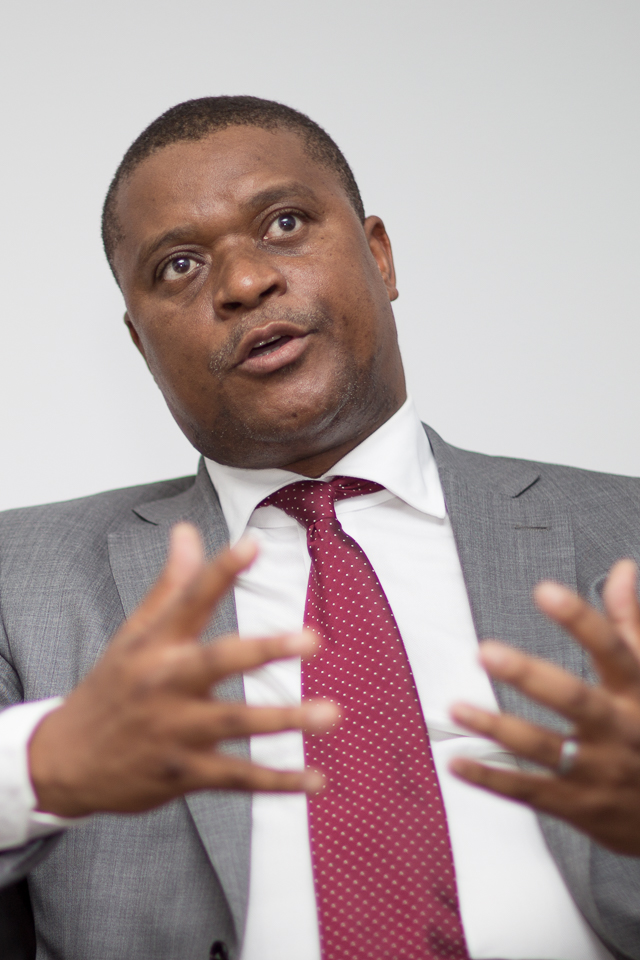 The project is promising residents of Uganda and Tanzania more local jobs, new infrastructure, enhancements in the central corridor between the two regions and more. Already EACOP has seen $3.5 billion in investment, and a 60 per cent increase in foreign direct investment in Uganda and Tanzania. In a report published January 2020, one of the leading data and analytics company, GlobalData, disclosed that Nigeria is expected to contribute around 35% of Africa's total planned and announced oil and gas new-build trunk/transmission pipeline length additions between 2019 and 2023.
The report, titled, 'Global Planned Oil and Gas Pipelines Industry Outlook to 2023 – Capacity and Capital Expenditure Outlook with Details of All Planned Pipelines', reveals that Nigeria is expected to provide 6,601.5km of new-build pipeline by 2023. Most of the additions will constitute natural gas, at 6,460km, while crude oil pipelines will account for 142 kilometers. Varun Ette, Oil and Gas Analyst at GlobalData, said:
"In Nigeria, 11 new-build pipelines are expected to start by 2023.
Of these, eight are planned projects and the remaining three are from early-stage announced projects. Trans Saharan Gas is the longest upcoming pipeline in the country with a length of 4,400km. This announced natural gas pipeline is expected to start operations in 2021." The company added that Niger has the second highest new-build pipeline additions in Africa with two new-build pipelines, Niger–Benin and Zinder–Torodi pipelines, are expected to start operations with lengths of 1,980km and 1,070km, respectively by 2023. Niger–Benin is a crude oil pipeline, while Zinder–Torodi is a petroleum products pipeline. Ette said, "Followed by Niger, Algeria is expected to add 2,007.3km of infrastructure from five planned and two early-stage announced pipelines by 2023. Haoud El Hamra–Bejaia II is the major upcoming pipeline in the country with a length of 667.7km. The crude oil pipeline is expected to start operations in 2022."
In spite of these laudable projects, a number of challenges still exist that had hampered development of gas in Africa, some of which include the rising exploration of shale gas, global decline in the price of the commodity, inadequate infrastructure across the value chain, pricing challenges, difficulty in accessing finance, insecurity and absence of critical incentives. The IGU' Global Gas Report noted that African countries without their own reserves would need to develop infrastructure for importation of natural gas to support local demand, which would require sufficient amount of investment.
The report added that to enable localized domestic production growth, clear government regulatory structures are essential. According to the report, new markets for natural gas production –such as in Africa – frequently
lack clear fiscal regimes and established regulations for upstream gas development.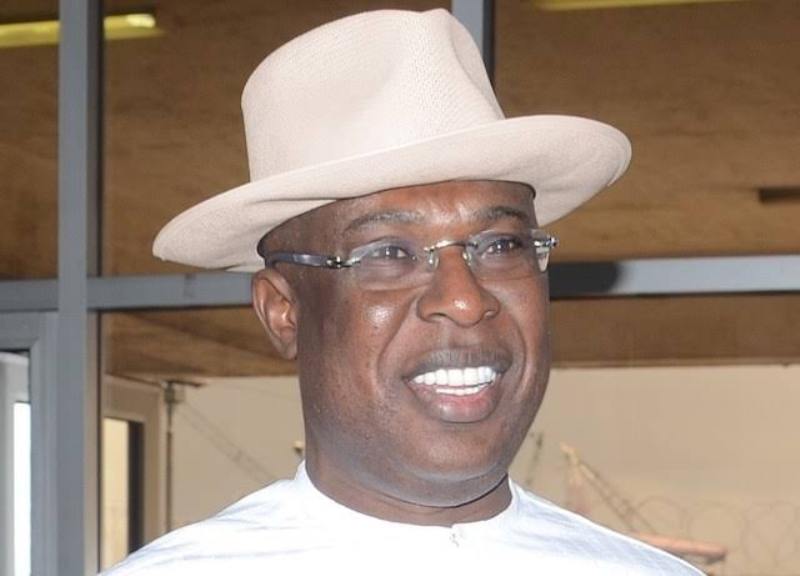 It stated that, "Furthermore, many countries have regulated price structures which can limit incentives for gas production. On a local level as well, even when gas is produced within a country, a lack of domestic infrastructure can constrain access and consumption. In Asia and Africa, this is a particular challenge given the limited or lack of natural gas networks in most countries. "Nigeria has the largest gas reserves and the largest population in Africa, yet without infrastructure, its gas consumption is limited to a small number of power stations and industrial users. Also, there is currently no access to gas for buildings or small-scale industry. "Growing and diversifying gas infrastructure can promote flexible and reliable gas availability while improving supply security. The development and diversification of global LNG trade has played a key role in helping to advance the availability and security of gas supplies, especially with the advent of more flexible contracting and the availability of spot volumes."
In addition, the report stated that access to gas in cities is limited today across most developing countries, noting
that in sub-Saharan Africa, only 1.6 million natural gas connections were estimated to have been made while the total population now exceeds one billion.
However, to address these challenges, experts are unanimous in their views that all ongoing pipeline projects should be fast tracked, while stalled ones should be revamped. They also called for the adoption of innovative technology in driving gas growth, full compliance to the carbon credit regime and full implementation of the gas capture and Nigerian Gas Flare Commercialisation Programme. Specifically, General Manager, Gas and Renewable Energy Department of Petroleum Products Pricing Regulatory Agency (PPPRA), Mr. Olasupo Agbaje, emphasized the need for more articulate and coordinated action on gas pricing for markets.According to him, current practice which prescribes
different pricing regimes for existing markets based on products and markets needs to be properly articulated and managed in a more transparent manner.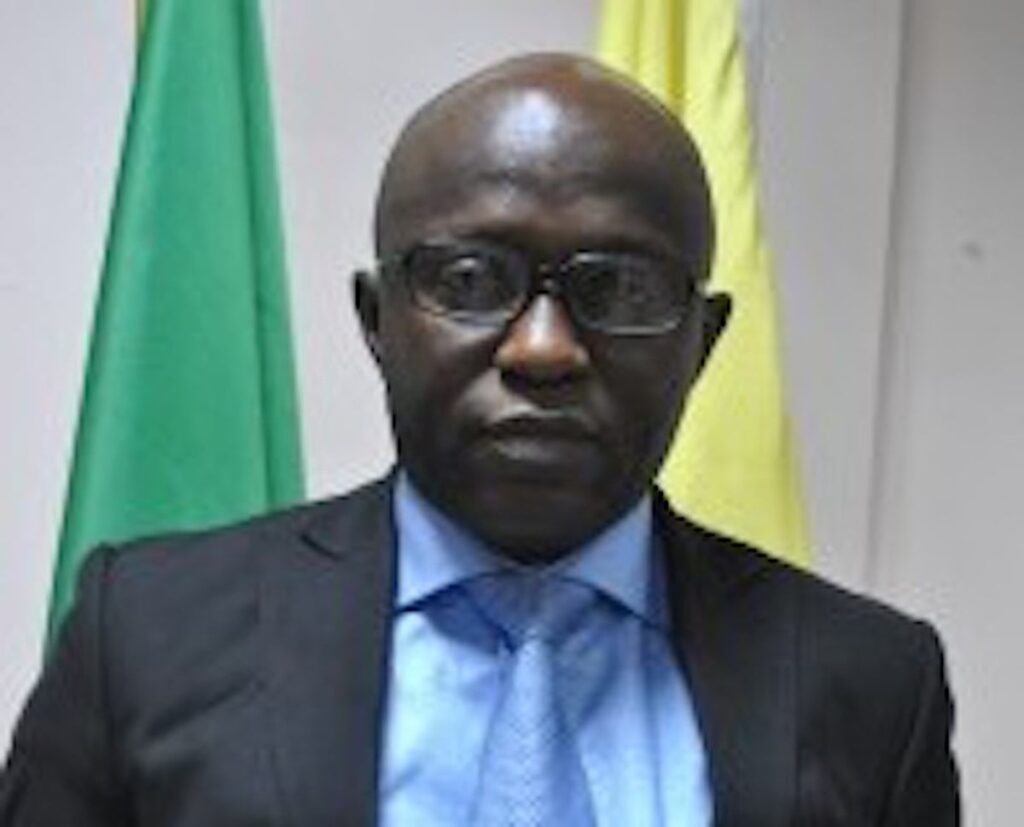 He called for the collation and development of appropriate Code of Conduct for operators in the gas business along the entire value chain as a means of streamlining operations and enhancing sanity. He identified the need for aggregation and update of existing regulations, as well as provisions on the subject to arrest arbitrariness and opaqueness in the operations of the gas sector. He also highlighted the need for coordinated policy formulation, implementation and tracking to promote the commercial viability of gas markets. Agbaje added that some measure of government intervention and deliberate policy initiative to deepen penetration and expand domestic utilization would have very far reaching impact on the market, while he called for the elimination of fiscal encumbrances in the form of taxes and levies in certain areas.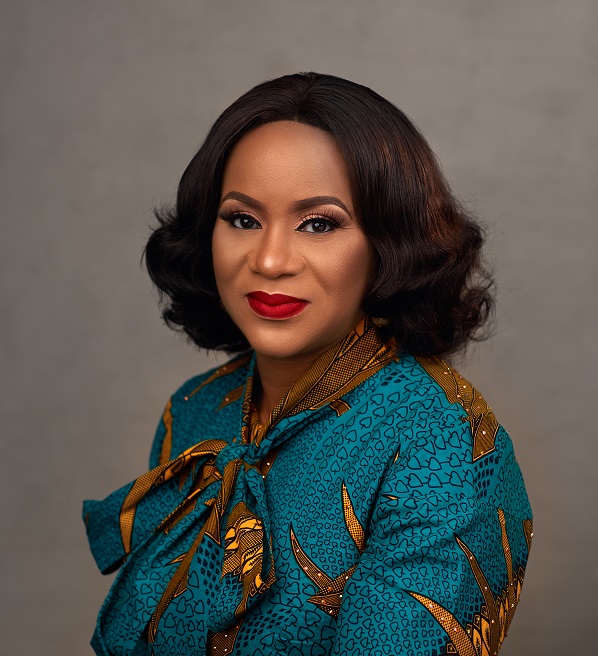 President Nigerian Gas Association, NGA, Mrs. Audrey Joe-Ezigbo, identified key issues needing attention to include the issue of pricing and of deregulation, stating that issues of pricing must be addressed across the value chain to attract investment into the sector. She said, "This is the only way we will be able to ramp up the pace of investment in gas field development to be at par with investments in power generation – a situation which has led to the current demand supply mismatch. "Similarly, the issue of policy needs to be addressed. This indeed is where the PIB discourse comes into play. We need to allow private investment to drive the industry, while the government sticks with providing an enabling environment and regulatory oversight. The government must give attention to enabling policy to drive investment by the private sector. "Investors need to be certain of returns that are secure and sustainable over the long term. Investors need to be assured of sanctity of their contracts. Investors want to be certain that the regulatory environment is stable, and they will not have to contend with regulatory undulations and outright summersaults that have potential to cripple their investments or threaten their revenues. "And then of course,
due attention, must be paid to the reduction of undue bureaucratic bottlenecks and systemic redundancies that impinge on the close-out timelines for project reviews and approvals,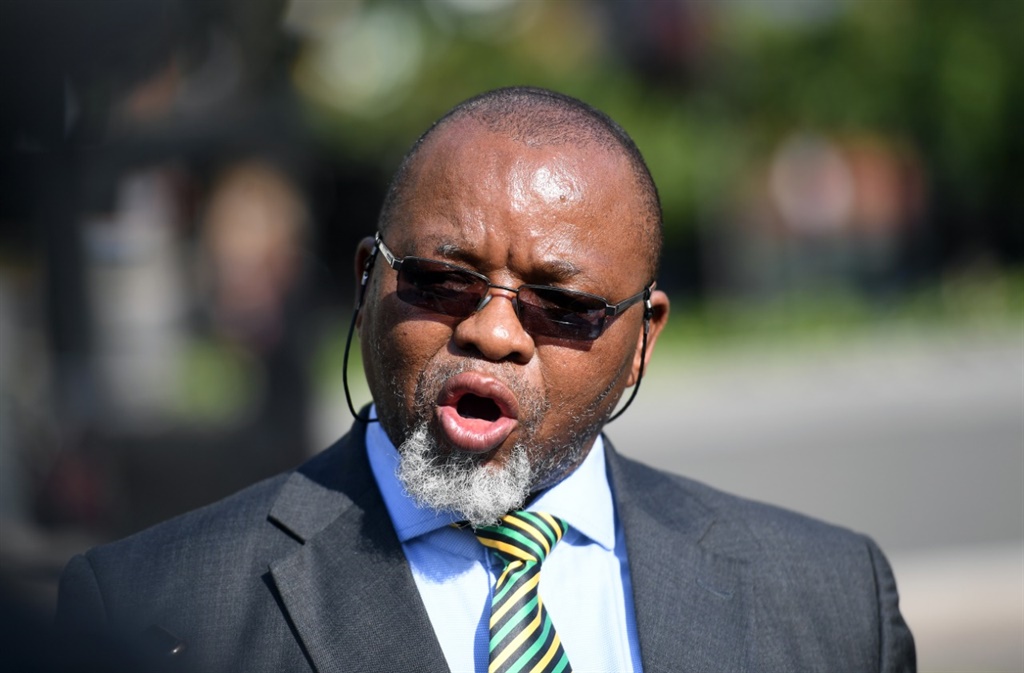 in order to minimize cost escalations and distortions. The issue of multiplicity of agencies must be addressed and streamlined to enable smooth process flows." On his own part, Managing Director/Chief Executive Officer of Nigeria LNG, Mr. Tony Attah, disclosed that Africa needs the commitment of all its stakeholders to initiatives that support national development and growth.
He emphasised the need for the continent to harmonize its resources and assets with its needs – development and growth. He called for increased focus on Liquefied Petroleum Gas (LPG), stating that it is a valuable resource especially in view of the growing conversation about combating global warming with the use of cleaner fuel.
"We must explore avenues that enable us to maximally utilise this resource to drive our industries, our homes and save our environment from pollution and desertification caused by the use of wood for cooking and other bio-degradable," Attah noted. From the foregoing, the future remains bright for Africa and the continent might emerge and remain a controlling force in the global gas industry.