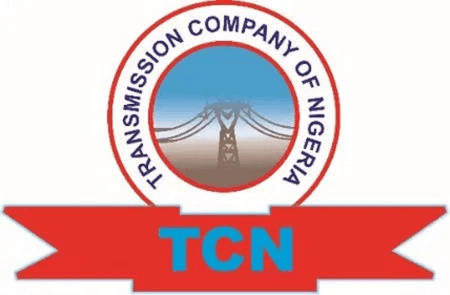 AfDB, NAOC, others congratulate new TCN MD
By Ikenna Omeje
African Development Bank (AfDB), Nigerian Agip Oil Company (NAOC), Plateau State Government and the Nassarawa State Government have congratulated the new Managing Director, Transmission Company of Nigeria (TCN), Engr. Sule Abdulaziz, on  his appointment.
Abdulaziz recently received his appointment letter with effect from May 19, 2020, alongside his top management team comprising of four Executive Directors who also got their appointment letters. This is in furtherance of the reorganization process being pursued by the Minister of Power, Engr. Sale Mamman.
A release by the General Manager (Public Affairs), TCN, Ndidi Mbah, said that AfDB extended a congratulatory message to the new TCN MD, through a letter dated June 12, 2020 from its Nigeria Country Department.
In the release, AfDB also indicated that it is looking forward to engaging with the MD to make progress with the Nigerian Transmission Expansion Project (NTEP-1) under the Transmission Rehabilitation and Expansion Programme (TREP), and support any other project that will improve power transmission in Nigeria.
In its congratulatory message, NAOC noted that the appointment of Abdulaziz is a demonstration of trust and confidence reposed in his ability to reposition the organization for efficient service delivery.
Similarly, the Plateau State Government also extended its congratulations to the new TCN MD, through a letter from the Executive Governor, Plateau State and Chairman, Northern Governors' Forum, Dr Simon Lalong.
In the letter dated June 3, 2020, Lalong assured the new Acting TCN MD of his support and collaboration. He further expressed confidence that Abdulaziz would give his best in working to solve the power transmission challenge in Nigeria, as well as assisting President Muhammadu Buhari to leave a legacy of resolving the age-long energy challenge.
On its part, the Nassarawa State Government sent top-level delegates on a courtesy visit to the acting MD/CEO and his management team. The leader of the delegates and General Manager, Nassarawa State Electric Power Agency (NAEPA), Engr. Abubakar Danjuma Ango, who represented the State Governor, Engr. Abdullahi Sule, said they were in TCN to congratulate the new acting MD and to solicit support for the completion of all ongoing power transmission projects in the state.
In his response, Abdulaziz assured that TCN would look into their requests, adding that TCN would continue work on the 60km Double-Circuit Akwanga-Lafia 132/33kV transmission line in the state.