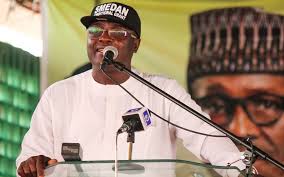 40m SMEs not formalised- SMEDAN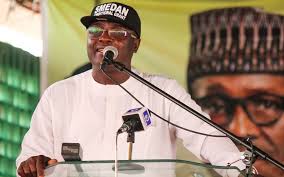 By Mordi Chukwunonso Esther
The Small and Medium Enterprises Development Agency of Nigeria (SMEDAN), has said that about 40 million of existing businesses in that category, representing 96 per cent were not formalised enterprises.
This was disclosed on Monday before the House of Representatives Committee on Poverty Alleviation while defending the agency's N16.155 billion budget for the 2021 fiscal year by Dr Umar Radda, Director General of the agency.
The DG also notified the panel that all was set for SMEDAN's micro finance bank for SMEs, with the establishment of a unit in Abuja, the nation's capital on a pilot scheme. However, He lamented that of the N13 billion set aside for the pilot project in Abuja last year, only N40 million was released.
He said attempts by the agency to partner with state governments to create more wealth for citizens down the ladder was ''not working very well, because some of them (states) are not showing any interest, while others would say they do not have such arrangements in their budgets'', adding that with the new central bank of Nigeria (CBN's) share capital requirement, N200 million would be a start-up for one unit of the micro finance banks, beginning from 2022.
The DG, speaking on the perceived duplication of activities between the agency and the Federal Ministry of Humanitarian Affairs' Conditional Cash transfer scheme, insisted that they were doing two different things, as SMEDAN's is conditional cash grant specifically targeted as motivation to help SMEs formalisation processes, as well as capacity building for owners.
He stated, ''The N50,000 Conditional Cash Grant Scheme (CGS) is a form of motivation for SMEs. From the grant, we assist them to register their businesses with the CAC, create a micro insurance cover for one year for their businesses, and we also train them, including on how to keep records of their businesses''.
The committee through its chairman, Hon. Abdulahi Salami, after the session assured the agency that it would do diligent work on the budget proposed.