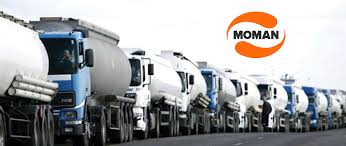 2021: MOMAN Reel Out Expectations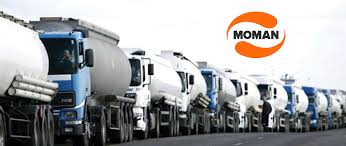 The Chairman of Major Oil Marketers Association of Nigeria (MOMAN) and Managing Director of 11Plc, Adetunji Oyebanji, has reeled out the expectations of oil marketers for the downstream sector in 2021.

In addition to total deregulation of the downstream sector, the marketers expect the passage of the Petroleum Industry Bill (PIB) and the completion of the Dangote Refinery.
In a chat with THISDAY, Oyebanji said that they are hoping to recover from the negative impact of Covid-19, which affected the oil and gas industry significantly in 2020, from the Q2 of this year.
"First and foremost, we are hoping that we will be able to recoup some of the lost grounds in 2020. As you know, for all industry, COVID-19 really dealt a very serious blow.

"So, hopefully, at least may be as from second quarter, we hope that we begin to see a reverse of some of the huge losses that all of us incurred because it was a very tough year in 2020. So that will be one thing.
"Then, we are hoping that finally, we will see a PIB in place, but not just a PIB for the sake of it, but a PIB that will actually enhance and help the industry to grow and attract investment and all that," Oyebanji said.

He added: "Then, hopefully, we will begin to get towards where the Dangote Refinery, even if it is not in use in 2021, at least it will be close because when that happens, it will be like a game changer.
"Also, we hope that we will finally have true deregulation and not the kind of deregulation in which one day we will say we have deregulated and another day we will say we have reduced the price by N5.

"So we hope that we will have a consistent, full and total deregulation backed by law. I think those are the key things we are hoping for 2021."

Oyebanji, however, justified the call by state governors for the NNPC to end its Direct-Sale-Direct-Purchase (DSDP) arrangement, saying the governors might have felt that the arrangement was opaque and not beneficial to all.
He said such arrangement does not encourage competition in the industry, adding that why it might appear that there is no more scarcity and queues at the filling stations partly because of such arrangement, the actual cost needs to be interrogated.
He added: "You know, I told you that the only thing the press and Nigerians don't want to hear is scarcity of petrol but nobody is looking at the cost. That is where what the governors are talking about comes into play.
"So, the point is, yes, there are no queues, there is no scarcity. But this is the dilemma Nigeria has. We don't want to face the reality of the economics of the products.
"People think petrol should be a social welfare product like health and education which should not be, because if you do it like that, you will not get the people who should invest in it to invest.

"They are not sure whether they will make money or not. So they are always hesitant to make investment.
"And you see now, the governors who are looking at the books and trying to balance their budget have looked through and said, 'wait a minute, this DSDP you are doing is opaque. Nobody can see what is happening, it's like it is not transparent?' At what exchange rate are you doing all these transactions?

"Is it not crude that should have been sold and the money shared to the states that is now going into subsiding indirectly the cost of petrol?"