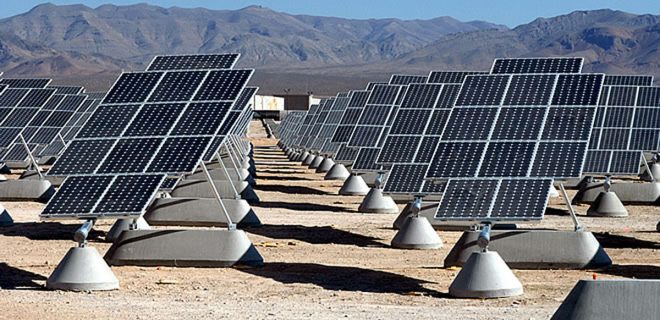 2020: Expert tasks FG on rural electrification to boost economic growth
An Electrical Electronic Engineering expert,  Miss Ruth Ifah, on Thursday urged the Federal Government to focus on electrification of rural areas to boost the nation's economic growth in 2020 and beyond.
Ifah, who is a Sale Solution Engineer with Nexgen Energy and Allied Company, said this in Ibadan.
According to her, achieving clean energy which is the Sustainable Development Goal  (SDG) number seven will have ripple effect of generating clean water, which is SDG goal number one.
Ifah, who commended the Federal Government initiative on rural electrification, said access to clean and sustainable energy would give room for other sustainable reforms and goals to be met as outlined by SDGs.
"Others are creation of jobs through the above resulting in achieving SDG goal number eight, sustainable cities, SDG goal 11 and thus culminating in meeting SDG goal 13 which is climate change to mention but a few.
"Nigeria can increase its electricity production by having multiple means of power generation and pursuing alternatives considering its vast  natural resources.
"These are the most adaptive means of ensuring steady generation of power," she said.
Ifah said that currently Nigeria had about three means of power generation, which were fed into the national grid for an ever increasing population of over 190 million.
She said that the population overstretched the power demand and supply ratio and made it impossible to meet the people's power expectations through the three means alone.
The electrical electronic engineering expert said that developed countries adopt wide range of energy resources to meet up with existing and increasing demand for power.
She said that most of these countries struggled with good weather in achieving power supply and demand, but that Nigeria was blessed with good weather and renewable energy resources.
"And I believe Nigeria will go a long way if it can harness its rich natural endowments for power generation.
"One of such endowments is renewable means plausible is Solar energy.
"Technology for adopting solar energy in the world today is fast rising and improving, hence I believe the power sector, both public and private, can take advantage of this," she said.
She further said that the country could  expand its capacity for electricity consumption and increase economic opportunities for its citizens by up-scaling the sector.
According to her, opportunities are available due to increasing technology and foreign groups investing in the renewable energy sector worldwide.
Ifah said that Nigeria stands at an advantage because it had a guaranteed means of matching demand and supply if mini grids renewable energy was deployed to help complement existing national grid.
She said that the demand for electricity was high, adding that people were ready to pay for power services if there were steady supply.
Ifah said that the situation now was that supply was not enough to meet the increasing demand.
She said that the way forward for Nigeria would be making available appropriate infrastructure for the generation and distribution of sustainable renewable energy.
Ifah said that the renewable energy solution would boost the economy with several improvement in other business activities that would lead to economic growth.
She said that other feasible options were to explore smaller value-packed home systems for rural electrification in farm settlements and corporate utility services for commercial and industrial sectors.